16/03/2021 Earning 93 points, Strawberry 'Rita received a gold medal and certificate at the 2nd Annual Bartender Spirits Awards.
Last year, it was announced the newest flavor in wide release, Strawberry 'Rita, was dubbed the best cocktail in the "Other Spirits" category of the 2020 Bartender Spirits Awards.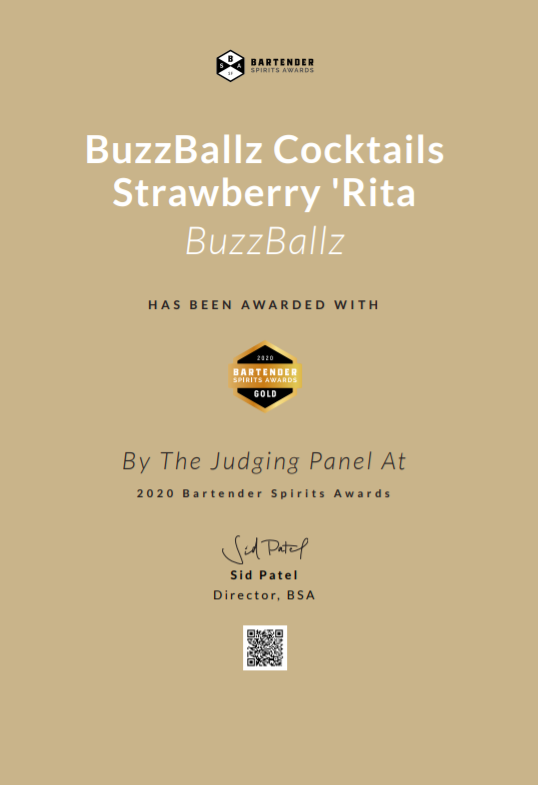 BuzzBallz Cocktail Strawberry 'Rita Gold Certificate, Source: Bartender Spirits Awards
In addition to the gold medal win, Tequila 'Rita, Ruby Red Grapefruit and Horchata BuzzBallz received silver medals and the Lotta Colada BuzzBallz received a bronze medal.
[Content belongs to BuzzBallz]