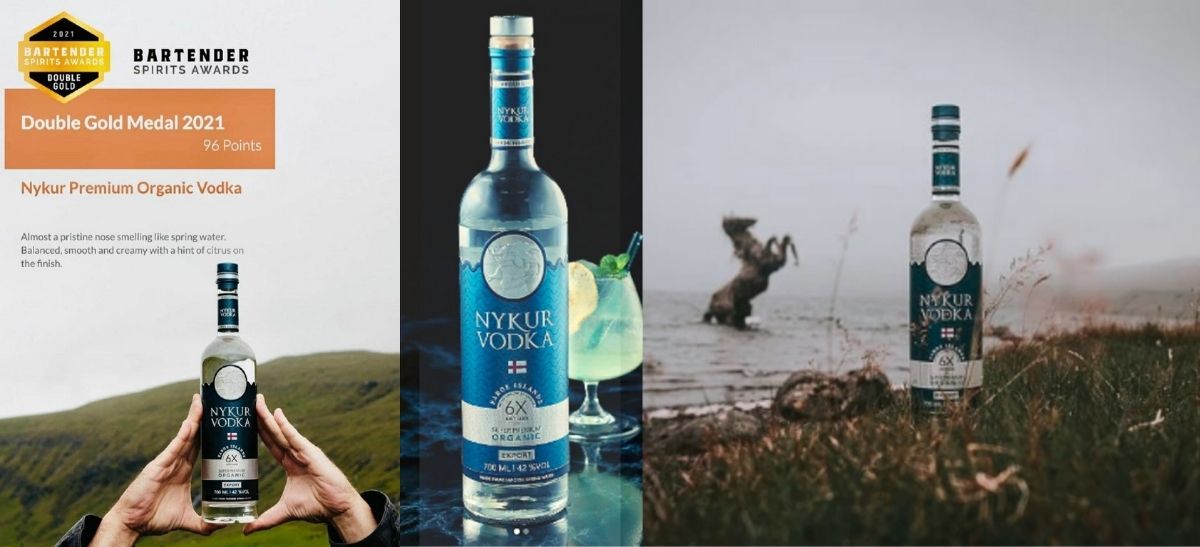 08/07/2021 Claiming its spot in the Double Gold medal winners list of the 2021 Bartender Spirits Awards is the 'Nykur Premium Organic Vodka' by the Faroe Islands.
The island with a population less than 55,000 was represented at the International Bartender Spirits Awards 2021. Nykur Premium Organic Vodka won a double gold medal with 96 points and was one of only 7 spirits to do so from around the world this year.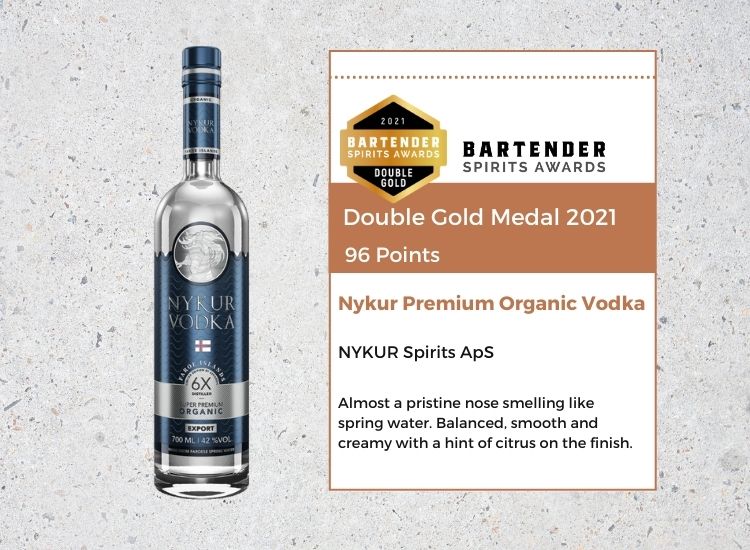 Winning accolade of Nykur Vodka in Bartender Spirits Awards 2021
Tale of Origin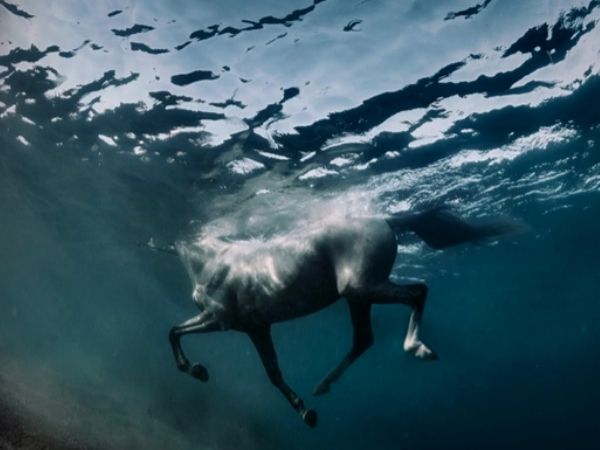 Horse in water (folklore of Nykur)
Faroese folklore tells of Nykur, a horse-like being, a sinister beast that lurks underwater in the island's lakes. Mystical and alluring with a shimmering, grey-white appearance and friendly nature, whenever he surfaces, weary passers-by are irresistibly drawn to mount him.
Nykur's sticky coat then ensures his unsuspecting prey are held fast as it plunges back below the waves, dragging them to a watery grave. Fortunately, there is a way to break the spell. Shout aloud the beast's name, "NYKUR", and he instantly loses all its power, releasing his prey to live another day.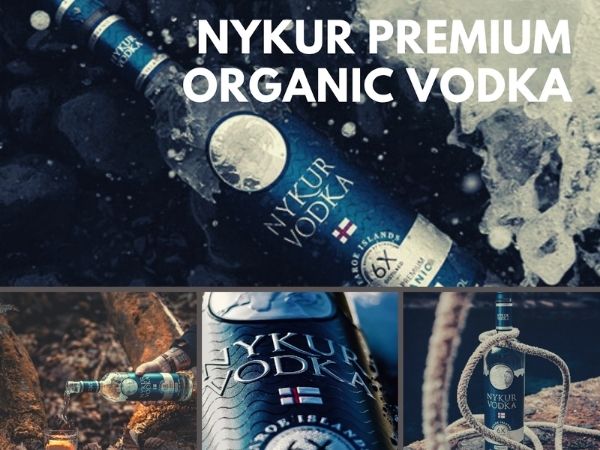 Nykur Vodka bottles
About the Spirit
PURE FAROESE WATER & BASALT FILTRATION
Faroe Islanders take pride in the purity of their water and Nykur Vodka is made using the purest natural water from the Faroe Islands and sustainably farmed, all-natural ingredients that are certified EU-organic to bring you significantly better vodka and support a better environment.
62NORDIC SP/F is the company that brings us Nykur Vodka which has been developed from the mystical water that was discovered 1.5 km deep into a mountainside in the southern island of Suðuroy in the Faroe Islands.
Nykur Vodka uses pure Faroese water filtered through the 12 layers of 55 million-year-old basalts that allows natural cleansing and mineralization. With a pH value of 8.3, the natural alkaline water gives Nykur Vodka its unique and characteristic softness.
Nykur Vodka Bottle shots in different locations on Faroe Islands
SUPER PREMIUM ORGANIC
Organic means quality and responsibility. Starting with crops untainted by pesticides and sewage sludge fertilizers, organic products are already free of chemicals used in the fields that may taint the final product. Organic also means that no shortcuts are taken in the distillation process, like nitrates used in fermentation or chemical "blending agents" added at the end of the process.
"You can tell the difference the morning after drinking an organic vodka as opposed to one with added chemicals," said Lars Code – EU-Brand ambassador for NYKUR Vodka.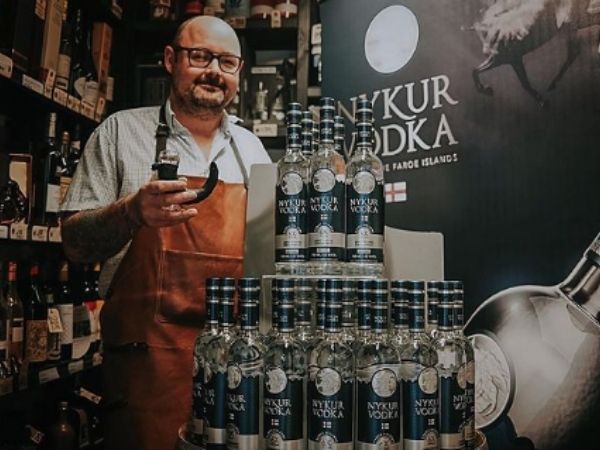 Nykur Vodka Bottles stacked in a pyramid
HAND LABELLED & SMALL BATCH PRODUCTION
NYKUR Vodka is made and labeled by hand in small batches so you can be sure that each bottle is given the necessary care to create a spirit of the highest level of quality. When you try, share or buy a bottle of NYKUR Vodka, you can be rest assured that they have exhaustively done the best in every aspect to bring this masterpiece to you.
Bartender Spirits Awards medal will help you in raising your bar in the on-trade channels. View complete winning benefits here. The international submission deadline is March 24, 2023.