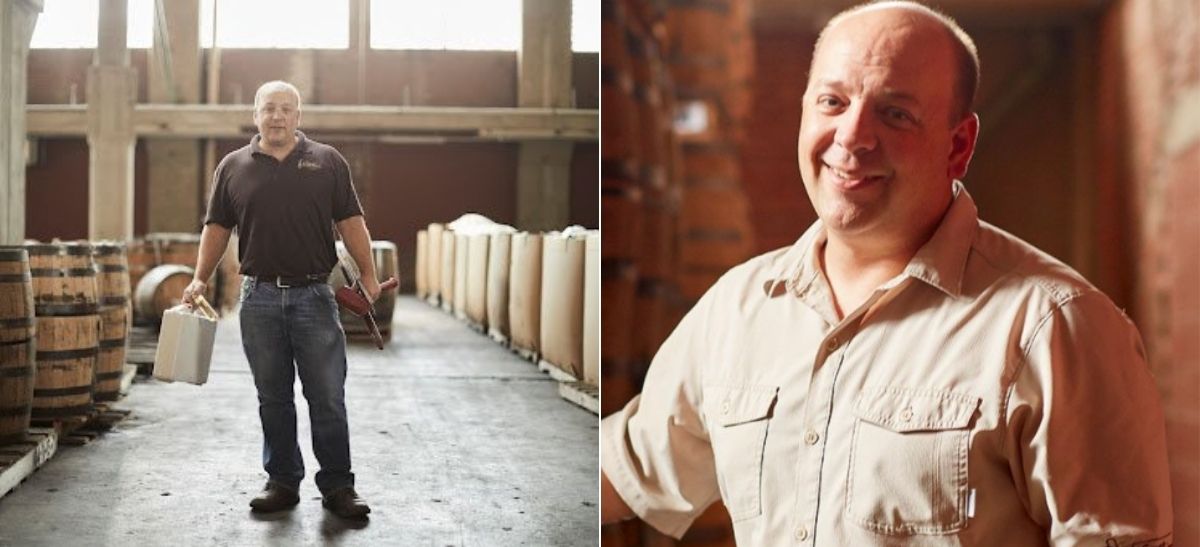 08/02/2022 Master Distiller and Distilling & Aging Operations Director, Brian Prewitt shares his knowledge about Distillation.
With more than 20 years of experience in the brewing and distilling industry, Brian Prewitt has worked in several renowned breweries and distilleries including the Great Divide Brewing Company and E & J Distillers. Since 2013, Brian has been involved in crafting great whiskey at the A. Smith Bowman Distillery which has been awarded the 'World's Best Bourbon' at the World Whiskies Awards in 2016 and 2017. He is the Master Distiller of the distillery as well as the Distillation/Aging Director for Sazerac, the parent company. Brian is also actively involved in prominent establishments as the Board Member of Virginia Spirits Board and Fredericksburg Region Tourism Advisory Council. Being able to work with high-quality spirits in the Bowman line and having the freedom to experiment is the dream job for Brian.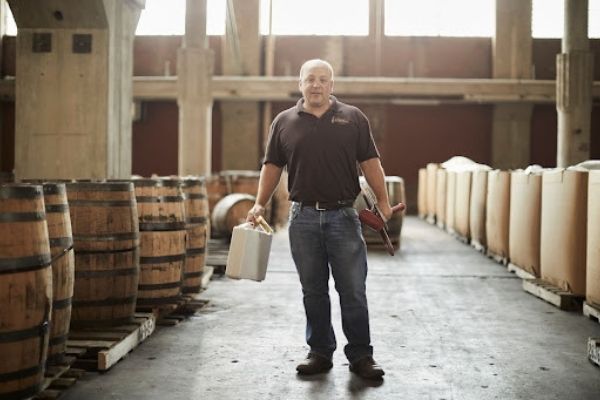 Image: Brian Prewitt at the A. Smith Bowman Distillery
What has your distilling career been like? Tell us a little about your background.
I have really enjoyed my career in distilling, I started with formal education in Food Science and Brewing Science. I started working in breweries in college and continued after getting my degree. Working everything from the bottling lines, cellar, and brewhouse. Eventually, I wanted to learn more about the distillation field. I had the base for distilled spirits but lacked the training in distillation, that is when I moved over to the wine industry working eventually making my way into the distilled spirits department there.
I trained and worked under a Master Distiller with 30+ years' experience for over 10 years before he retired. The position allowed me the opportunity to work on spirits projects around the world, from France, Spain, Mexico, and the Caribbean among some of the locations. It was after the Master Distiller retired that I decided that I wanted to get back towards the premium side of the business that I started in and thus made the move to A. Smith Bowman in 2013. I have been here ever since, nurturing a distillery and respecting the 88 years of history. Since coming on at A. Smith Bowman, I have also had the pleasure to expand my career further over the past 5 years, where I am now directing operations at 7 distilleries across the globe as well as dealing with several more contracts distilleries in our network.
How do you think the Spirits industry has evolved?
Across my career, I have seen several trends – notably the rise of brown spirits (whiskey and bourbon in particular) and the premiumization of the spirits category. Having worked with both value and premium brands the rise of premium brands over the past decade has been quite the wild ride. Additionally, I think it would be important to mention the rise of small micro and craft distillers. It very much reminds me of the rise of small microbrewers in the '90s. When I started in distilling there were only a handful of small distilleries in the U.S. it has been impressive to see the growth and see all of the innovative products that have come with the growth.
[[relatedPurchasesItems-31]]
Tell us a little about your day-to-day role.
Every day is different but essentially it is making sure that the distillery is running at top efficiency and quality, meeting our KPI's, and putting out the best products that we can. Tasting the products off the still and in the warehouse and making decisions on where they are being allocated to.
Making blends. Planning, planning, planning. Maintenance and cleaning. Keeping up on our shipments and depletions to develop our production schedules around the requirements. Of course, you also have to go out and sell the product; working with marketing firms to develop marketing campaigns and opportunities and drive sales.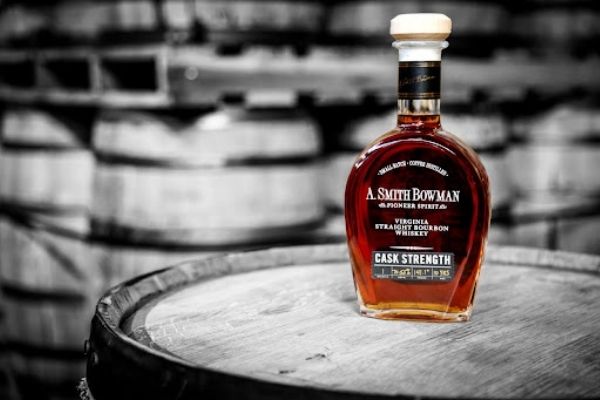 Image: A. Smith Bowman Virginia Straight Bourbon Whiskey
What's unique about Distillery that you like?
A. Smith Bowman is unique in that it has been doing this craft (making bourbon) for nearly 90 years and is rooted in traditions and heritage, however, we are also cutting edge – pushing boundaries of our knowledge and methodologies to create better products every day. We are not happy with the status quo, we were one of the pioneers in the bourbon industry in the U.S. and we strive to be one of the pioneers of innovation today.
What were some of the challenges you faced when you distilled your first spirit?
The challenge that everyone has, not knowing exactly when things are going to happen. How is the still going to react? When should the cuts be made? What proof should I target? How is this going to taste? How will it taste after maturation?
Luckily, I had great mentors and have had opportunities to gain knowledge from great distillers across the world. Distillation is an art as well as a science and having an experienced hand to put you on the right path is crucial.
How do you think a distiller can help in driving marketing and sales personally?
A Distiller is a link between the process of manufacturing and the romance of marketing. Connecting people to the process and putting faces to the brand makes your brand more relatable and personal. A great deal of my position is driving marketing and sales. People want a connection with the products that they buy and having someone directly responsible for the production speaks volumes.
What are some of the essential skills required to distill?
Patience. Attention to detail. A sound understanding of the science. An exceptional palate and sense of smell. Passion for the art of the process.
Define a good distiller.
See above. Someone who does all of the essential skills and understands that we are making a beverage. Something the people go out and enjoy with friends and family. Your products are part of celebrations and everyday life – make sure you are paying attention to the details and put your heart into the process. A computer can easily run a still but it doesn't understand the subtle changes between ok and great. To be a good Distiller you need to understand that difference.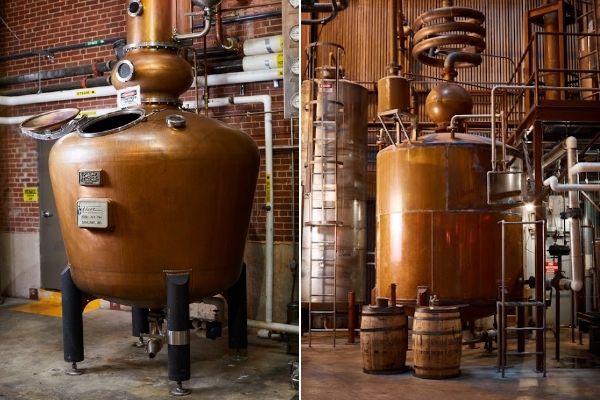 Image: A. Smith Bowman Distillery in Virginia
What advice would you give to future distillers?
Have patience, learn from a knowledgeable mentor. Distilling is not about fancy tastings, glamorous parties, and sitting around drinking all day. It is a manufacturing job and entails all of the aspects of a manufacturing job. Long hours, dangerous conditions, loud environments, hot equipment, lots of cleaning, maintenance, planning, and hard work.
Which is your go-to drink and what is the perfect setting you enjoy it in?
My go-to drink is based largely upon mood and time of the year and location. Hanging out in the yard with friends around a fire pit – Nice cocktail or glass of bourbon. Hard day at work or really hot day – a cold glass of beer. Sitting with my family relaxing on a summer day – Gin and tonic. Hanging out on the beach – rum cocktail in hand.
What do you do when you are not distilling?
Spending time with friends and family, cycling around town on the bike paths, checking out our favorite restaurants, and traveling.
What is your idea of a good life?
Enjoy what you are doing, enjoy your friends and family and live life to its fullest.