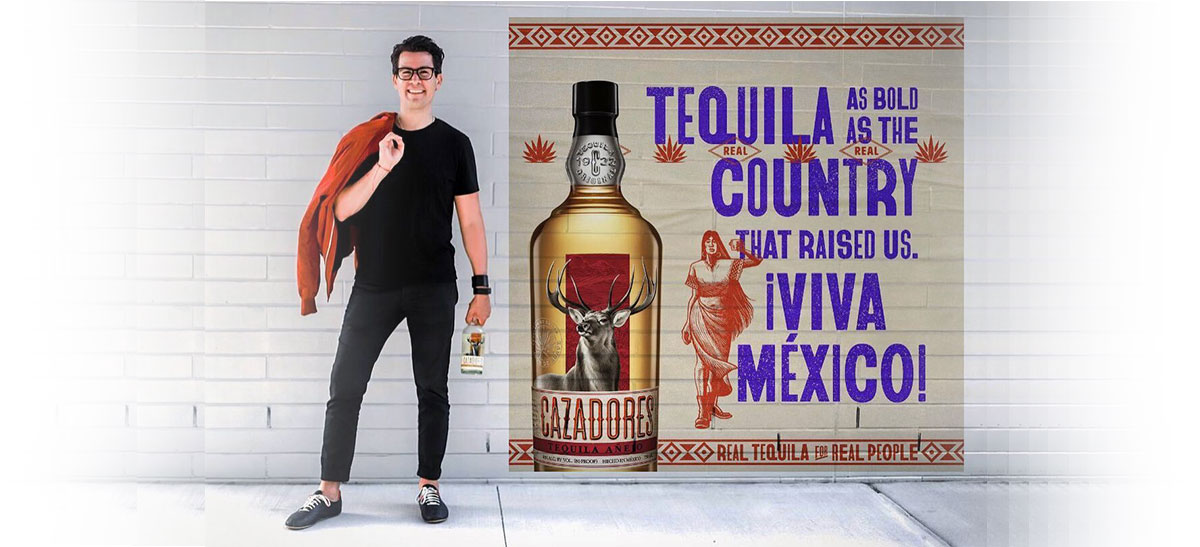 01/02/2022 Alan Ruesga-Pelayo is the Brand Ambassador of Tequila Cazadores, a majestic tequila which still tastes as it did 100 years ago. In this interview, we understand the role of a brand ambassador and how to effectively market your brand.
Hospitality professional turned Brand Ambassador, Alan Ruesga-Pelayo is the National Brand Ambassador for Tequila Cazadores. Born in the birthplace of Tequila, Pelayo is bringing people together with his passion for Tequila and his beloved country Mexico. From working as a busser in a restaurant to representing one of the biggest brands in the history of Tequila, see what Pelayo has to say about his journey and how to be the best in the game.
Can you tell us a little about yourself and your role as a Brand Ambassador at Tequila Cazadores? Being a bartender in the past, how did you end up in this role?
I was born and raised in Guadalajara, Mexico, where Tequila and mariachi music were born. As an avid adventure seeker, I decided to move to New York City and work in the hospitality industry.
We all start somewhere; in my case, I began as a busser. I believe I got lucky as my superiors allowed me to work in almost every position to hone my craft. Most of my experience in the industry has been in management and bartending, where I have learned to master cocktail-making skills.
While working in bars and restaurants, ambassadors influenced me with how they connect with the community through spirit education. They inspired me to pursue a career as an ambassador, and I knew I could only represent a tequila brand.
Since relocating to the U.S., I have come to feel like an ambassador of Mexico. Fortunately, I have a career that allows me to travel, connect with people, and bring my passion for tequila and Mexican culture to communities across the continent.
How do you think the present market for Tequila is growing in the U.S.? What's your take on Mezcal?
Tequila is the national drink of Mexico, and although the U.S. consumes more of it overall, Mexicans drink the most tequila per capita, about 1.3 pints (0.63 liters) a year. Americans drink about 0.76 pints (0.36 liters) per capita.
We live in a particular moment in time in which Mexico is on fire. From Tequila (the fastest-growing category in the industry) to cocktails (with the margarita as one of the most popular cocktails in the world) to gastronomy (beyond being one of the most recognizable cuisines, UNESCO even designated the Mesoamerican food system as an Intangible Cultural Heritage of Humanity in 2010). Mexico is the biggest and most populous Spanish-speaking country globally and has been a longstanding cultural force, not only in music but also in movies, television, sports, and more.
Perhaps the most well-known aspect of Mexican culture influencing the U.S. is how certain holidays, traditions, and other important occasions are celebrated. Almost always, the inclusion of agave spirits in these celebrations is fundamental.
I am a massive fan of all agave spirits. Mezcal's heritage is centuries-old, but for many U.S. consumers, the story begins in the mid-1990s. The popularity of tequila may have helped crack the door open for mezcal.
How do you increase Cazadores' visibility and promote your brand's awareness amongst the consumers and trade?
Part of my responsibilities as Brand Ambassador is to increase visibility and brand awareness by educating about Tequila Cazadores' history, production, and process, and giving tastings to consumers, trade, sales representatives, and media around North America.
On top of that, Tequila Cazadores creates programs to celebrate Mexican traditions like Dia de Muertos, Cinco de Mayo, Posada, and Fiestas Patrias, among others. For those programs, I oversee Mexico's authenticity to travel later and execute those programs.
What are the three things you focus on while pitching Cazadores to buyers? Can you tell us your 1-minute pitch to restaurants, bars, and pubs?
Tequila Cazadores 100th anniversary

Sustainability

Process – Mozart Effect
Our tequila tastes just like it did 100 years ago because we've been making it the same way since 1922. Barrel after barrel, year after year. Some people call it tradition, but it is just our way.
There are many ways to make Tequila; we use a simple formula to ensure that every bottle of Tequila Cazadores is of the utmost quality.
Ingredients: We only harvest fresh-pressed extra mature 100% highland blue Weber agave.
Process: We have a slow and sustainable production process.
The result of ingredients and process delivers an award-winning tequila that punches well above its weight, just like it did 100 years ago. We'll always be here in the highlands, making Tequila our way.
At our distillery, we guarantee a green operation from the beginning to the end with a seven-step process:
Harvest

Extraction

Cooking

Fermentation

Distillation

Ageing

Blending
Our seven-step process moves from agave fields to fermenting our agave in harmony with the music of Mozart, to a longer double distillation to careful maturation in new American oak barrels, to later our Maestro Tequilero artfully blends different batches of barrels until he achieves the perfect liquid. This meticulous process ensures consistent quality and delivers Tequila Cazadores' clean, creamy, elegant taste.
We raise a glass to celebrate 100 years of vision, hard work, and tradition. Nothing brings us more joy than sharing it with you.
What are some of the best collaborations you have worked on with Hotels, Restaurants, and Bars for Cazadores and how have they benefited the brand? Can you share a few examples?
Some of the best collaborations are the ones that start with a simple idea and become a successful program between the account and Tequila Cazadores. When the account is successful, we all win. I believe part of my position is that I am a tool to help accounts win in the market.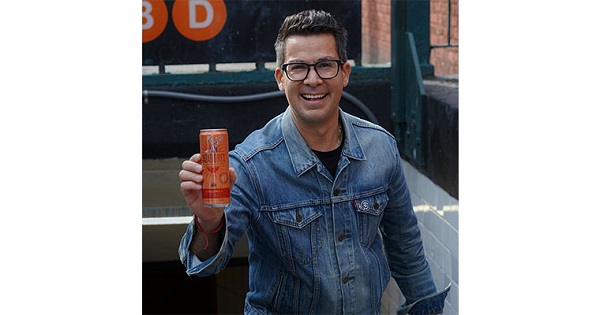 What strategies do you use to gain distribution, increase volumes and gain cocktail placements? Can you share an example of an account you recently cracked?
Be present and communicate with your accounts; both the account and the ambassador need to share what success means to them.
There are very influential accounts that I never believed would carry Tequila Cazadores, and surprisingly it's now on their cocktail menu. They recognized our presence and support during the lows and highs—our consistency and hard work resulted in a relationship where everybody is winning.
What are some of the things you focus on in your training and masterclasses? Could you take us through your training module? How do you motivate your Distributor Sales Representatives?
Before any training, I take time to prepare myself with passion. For me talking about tequila is the same as talking about Mexico. Maybe not everybody can visit the Tequila Cazadores distillery, but I can bring the distillery to them.
Maintaining relationships with your clients is a big part of your role; what are a few yet effective ways to keep that going?
Relationships are everything; it is the way we are all connected. I travel 80% of the time and continue my relationships when visiting a market or through emails, calls, messages, and social media platforms. We cannot underestimate this powerful connection with our clients, friends, and family.
What are some of the changes you have noticed in the drinks industry in the US since the Pandemic? How has this affected your brand?
We have all been affected by the pandemic on different levels. To help the industry, we created programs to support the industry during difficult times by creating various virtual programs. In our case, we were affected by issues supplying our product to some markets. Our distillery was lucky to continue producing, but it has been challenging getting our product into the U.S. due to supply-chain complications.
How has digital marketing proved to be an effective tool for you? Can you tell us about your digital marketing strategy?
One of the advantages of the pandemic has been establishing virtual platforms to communicate between our brand, trade, and consumers. In addition, we supported the industry on Health and Wellness by creating a national virtual program which consisted of a daily virtual routine "At Home edition Bar Spar", by bartenders to bartenders. Additionally, we used the opportunity to continue educating our consumers, trade, media, and sales representatives.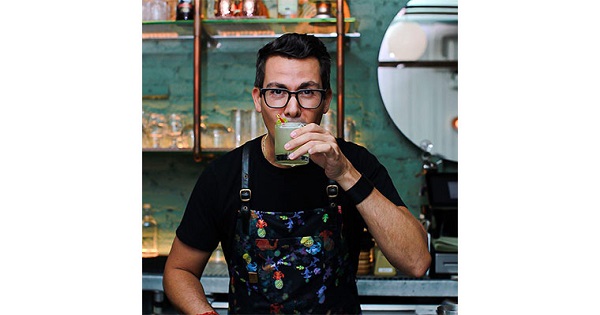 How has working in the hospitality industry and as a bartender helped you grow in this role? What are some of the biggest challenges you face? Can you share a piece of advice for future brand representatives?
Thanks to all these years working in this beautiful industry, I understand what I want for my future. I feel fortunate to have experienced almost every position in the bar and restaurant industry. That shaped me to truly understand the guests' and buyers' needs. My biggest challenge was not to fully understand each position of hospitality. My piece of advice is to always put yourself in others' shoes before trying to pitch a business.
Finally, which is your favorite cocktail?
It is all depending on the occasion. I love sipping my Tequila, sometimes next to a cold Mexican lager. But mostly, I like my tequila soda, into a half salted rim, with a lime wedge.
Interviewed By Prithvi Nagpal, Editor & Sommelier, Beverage Trade Network
Image source: Instagram