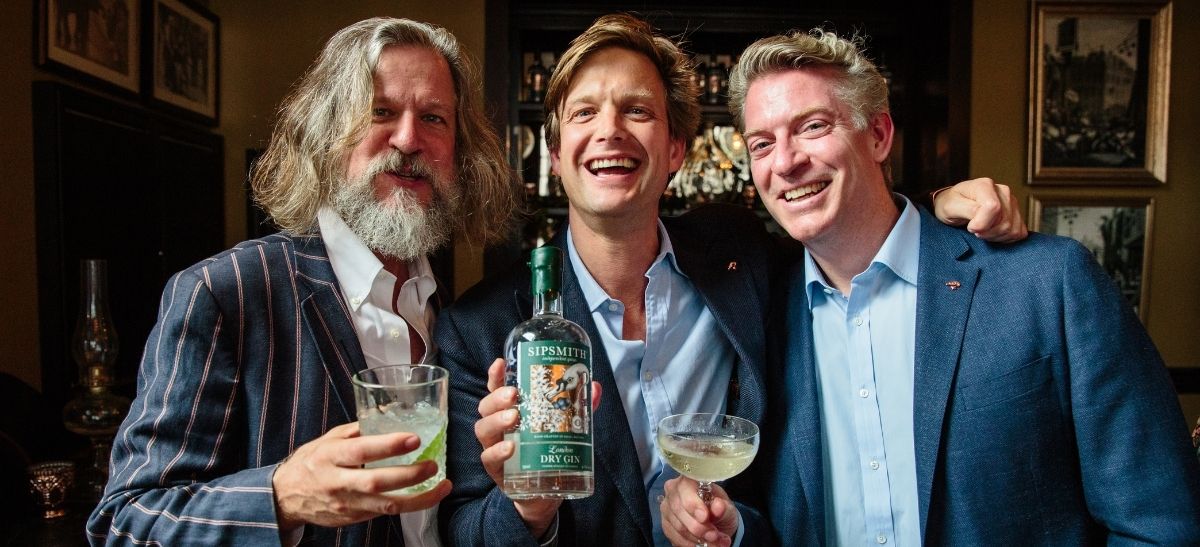 14/09/2022 We spoke to Claire Richards, Senior Director of Marketing at Beam Suntory, about Sipsmith's growth in the US market.
Despite supply chain issues over the past two years, faced by nearly all imported spirit brands, the US consumer's thirst for handcrafted gin has continued to grow. Motivated by the trend in classic cocktails and the growing discovery of craft gin as part of the consumer's cocktail repertoire. In addition, the rapid expansion of gin distilleries worldwide has heralded the dawn of the "gin-naissance," Sipsmith was part of the spark that drove that movement starting in 2009 when they opened the first distillery in London since 1820. Since then, Sipsmith has turned its attention to the US market and invested in bringing education, engagement, and cocktail inspiration to US consumers. We spoke to Claire Richards, Senior Director of Marketing at Beam Suntory, about Sipsmith's growth in the US market.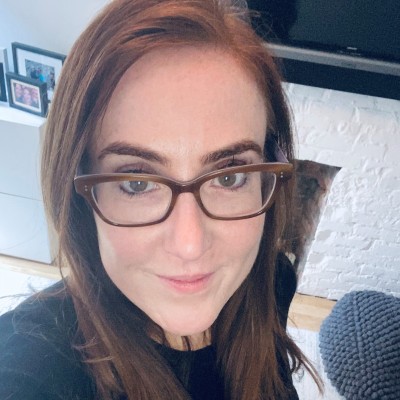 What has the growth been like for Sipsmith Gin in the US?
In 2021, Sipsmith experienced double-digit growth nationally and triple-digit growth in key cities like San Francisco and Miami. This, despite significant supply chain constraints. As a result, in 2022, we are getting ahead of the demand to deliver the stock desired by our customers – a factor that will enable Sipsmith and the entire category to see meaningful share gains.
[[relatedPurchasesItems-31]]
What brands/flavor profiles, in particular, have performed the best?
Sipsmith experienced strong growth across our marques. However, the most significant increase came from our base – our quintessential London Dry Gin. Adding news to the category in 2021 was the naming of Sipsmith as the exclusive gin of The Championships, Wimbledon. This, together with access to the strawberry farm that supplies Wimbledon, enabled the creation of a brand-new marque – Sipsmith Strawberry Smash. Unlike any other in the category, it led to immediate demand on and off-premise. The key to its success was Sipsmith's Strawberry Smash was distilled using real Wimbledon strawberries from the 2020 harvest from Hugh Lowe Farms in Kent, England, the exclusive grower for The Championships. In the absence of the tournament in 2020, these meticulously grown strawberries were used instead to celebrate the partnership between Sipsmith and Wimbledon, creating a first-of-its-kind gin. It perfectly encapsulated the taste of summer and was offered on a limited-time basis in the United States.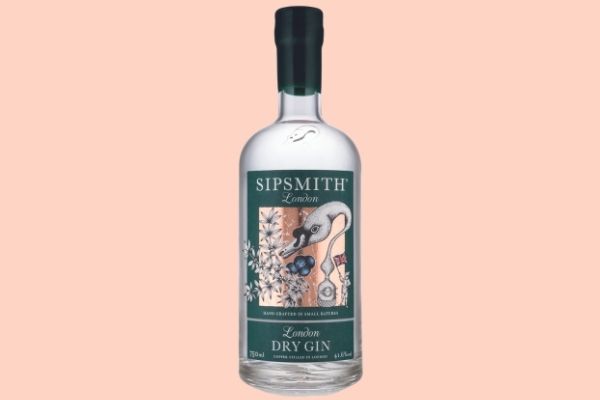 Sipsmith's Lemon Drizzle grew significantly, delivering triple-digit growth as it became a full line extension, graduating from LTO status. And we couldn't keep the bartender's favorite, VJOP, in-stock through most of the year due to its cult following. Sloe Gin continues to be the favorite of consumers during the holidays, and once again, we sold out in record time in 2021. Unfortunately, due to the painstaking work required to create our Sloe Gin, we only have a limited amount to sell each year. Therefore, we will work to ensure we are communicating its availability on a broader basis, so more consumers have a chance to enjoy this unique spirit.
What is the current marketing strategy in the US with regards to gaining continued market share?
Sipsmith focuses on education and cocktail inspiration for both the trade and consumer. However, to achieve our market share ambitions, we expand our presence within the community and drive greater awareness and meaning through actions.
This includes four key initiatives:
1. Start-Up Ethos. In 2021, as part of a multi-year strategic plan, the US decided to create a "step-change" marketing playbook, beginning with creating an innovative brand group focused on building Sipsmith as a start-up. This includes the autonomy to try new technologies and test new approaches for success. This team regularly consults with Sipsmith's founders to ensure they embody the "owner mindset" and values Sipsmith intended when they pioneered the "Gin-naissance" in 2009. In addition, we are creating unique content marketing, testing new digital technologies, and leveraging social media to create meaningful communications and conversations with consumers. The goal is to develop customized and bespoke customer experiences that elevate the sipping of a cocktail to a transformative "feel good" moment.
2. Landmark multi-year partnership with Wimbledon. Both Wimbledon and Sipsmith are heritage brands committed to excellence and the ambition to share their stories globally. We will build awareness and salience through digital awareness and PR buzz through this program. In addition, we'll drive brand differentiation with strong digital Wimbledon campaigns.
3. Inspired Advocacy. As part of the "step change" marketing playbook, Sipsmith has hired a strong group of accomplished spirits advocates to share their love of cocktails, gin, and Sipsmith in the top cities in the United States. They are dedicated marketing resources that have the opportunity to partner with bartenders, accounts, and non-premise venues to create experiences that are memorable for the consumer. This supports the concept of ensuring we make a "feel good / treat yourself" moment for the consumer, but we also support our on-premise partners who continue to struggle post-pandemic.
4. B-Corp Accreditation: Building Sipsmith as a Force for Good. In 2021, Sipsmith announced their B Corp Certification. Every bottle is handmade in small batches and driven by the belief that the creation of our gin must be a force for good in the world. By becoming B Corp Accredited, we become part of a broader global movement of almost 4,000 companies in 74 countries that span over 150 different industries, all setting out to reduce our impact on communities, people, and the planet.
Do you think US gin drinkers have a different gin palate than those in the UK?
Gin has been the native spirit of the UK for centuries. The US market traditionally enjoys more ingredients-driven cocktails, whether classic style, like a martini or negroni, to more unique cocktails like the Last Word or tropical, inspired Saturn Cocktail. US consumers enjoy their gin in social settings and then bring those flavor combinations back home, recreating their favorites with different tonics, syrups, and sodas. The UK Gin drinker tends to enjoy plus ups like Gin & Tonics and Gin and Soda with more regularity leaning towards a wider variety in gin styles and "flavors."
What does Sipsmith have in store for 2022-2023?
In the US, Sipsmith has many exciting activities coming up in 2022 and 2023, including a brand-new activation through our Wimbledon partnership.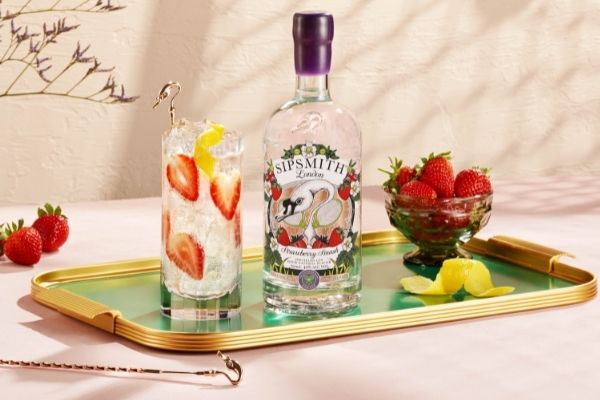 Throughout the summer sipping seasons of 2022 - 23, Sipsmith will be serving up on and off-premise events that invite consumers to treat themselves to the lifestyle of Wimbledon charm and elegance while enjoying classic Sipsmith cocktails that make those moments extra special. Like Kentucky Derby parties heavily focus on fashion, lifestyle, and a key serve (the mint julep), the Wimbledon Garden Party will create an exciting new occasion, adding that "bit extra" to summer sipping. This includes our signature serve, The Wimbledon Collins, featuring Strawberry Smash. And décor that brings to life an English garden, complete with Sipsmith Topiaries, branded floral archways, garden games, bar carts, sampling, and a signature Wimbledon backdrop, perfect for capturing Instagram moments.
Article by Colleen Thompson, Editor + Writer
2023 Submissions are closed. The Deadline for receiving samples in the warehouse is April 30, 2023.