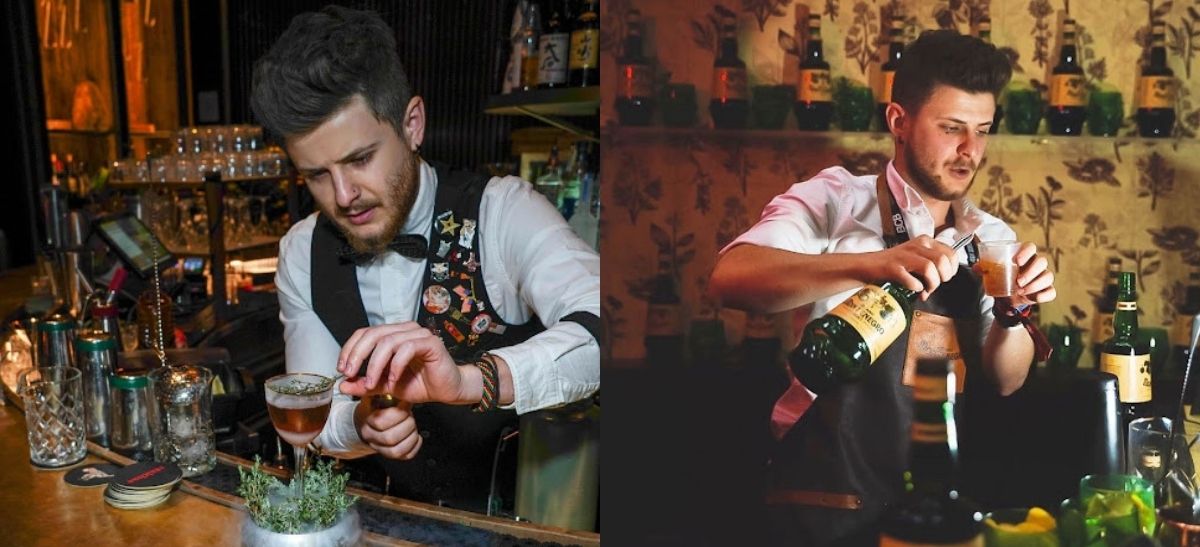 12/09/2022 Andreu Ichim is the Head Bartender at Nusr-Et Steakhouse New York, winner of the 5-Star Diamond Award by The American Academy of Hospitality Sciences.
Tell us a little bit about yourself. How did you begin your career and how did you progress into this role?
I happened to step behind the bar by mistake when I was just a college guy looking for some extra cash. Bartending happened, and I fell in love with this super fun activity. I left school and went all in to join the bar industry. I invested most of my money in masterclasses, Flaring classes, Mixology courses, etc. For a couple of years, I competed in several Mixology and Flair bartending contests back in Europe until I came to the States and started focusing more on making money out of this job.
[[relatedPurchasesItems-31]]
What questions would you ask the bar owner before you plan your sales growth strategy?
My only question to the bar owners for a sales growth strategy is how much are they willing to invest in my ideas to make this bar different from the rest?
How can suppliers work with you to drive sales?
A lot of Communication, Support, and Adaptability from the supplier's end can help drive sales.
Give us an example of a profitable bar menu program with examples of names and why you have them.
I feel the Less the Better.
The Nusr-Et USA bar menus have 2-3 twisted classics with a familiar name that are served with a house touch. One of them is SaltBae's Old Fashioned and the other one is Nusr-Et Manhattan. The guest usually tends to go for something that sounds familiar to them or something correlated with the houses' brand name.
What do you look for in items that qualify for house pour
New brands in the market try to push their brand everywhere especially in liquor stores and on social media. If the brand tends to have a good social media presence, the guests recognize the brand and thus end up ordering it. Also, a new brand on the market ends up having some good deals going on.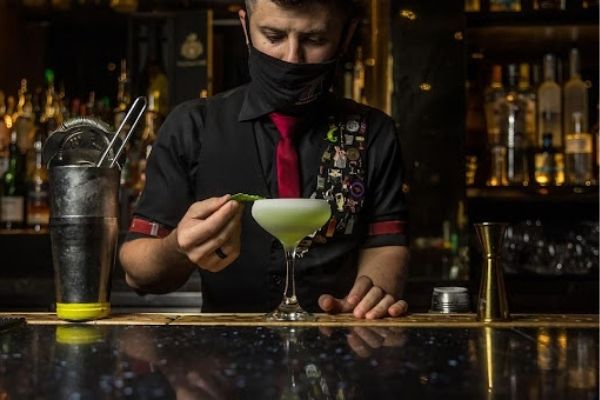 What are the four main things you focus on daily in your role?
As a bartender, in order to deliver my best every day, I focus on smelling good, looking good and feeling good.
5 ways to upsell drinks at the bar
Stories, Bringing up associations with their favorite celebrity, Flaring tricks, Happy hour and Events are the 5 ways I use to upsell drinks at the bar.
Tips on training new bartenders
YouTube is the best teacher! There are so many FREE tutorials out there on absolutely everything including Flairing, Mixology, Barista, Bar history, etc.
What are the drinks trending in your country? cocktails, brand names, categories?
I feel there is a vibe going on with Tequila right now. Everyone is drinking either Tequila or Tequila based cocktails. In Fact, every single celebrity is coming out with their own Tequila brand now.
What's customer service to you?
I think a stellar personality can look after it all.
If you don't have it, you can't deliver any service 100%
Define a good bartender
Me, haha but in all honesty, it's true.
How do you manage non-performing brands?
I change the cocktail menu using those brands as the main ingredient.
How can you increase your beverage sales with the selection you already have?
Corporate parties and Events like Stand up comedy and concerts are some of the main areas to increase our beverage sales.
How, according to you, has the role of the Bartender evolved, especially now during Covid times?
I feel like people missed us the most so it's good to be back.
What else do you look for in a brand before saying yes apart from quality, value, and package?
I focus on the overall background of the brand.
Give us an example of a common problem in the bar business and how you handle it.
Drunk people tend to be a common problem in the bar business and I handle it by calling the security.
Your favorite places to enjoy drinks
More than the place, it is about the people I am enjoying them with.
What is the best and worst part of your job?
The best part would be meeting new people every day, travelling around the world and having access to booze whenever I want and getting paid for it. However, the worst part is that I can't have a girlfriend lol.