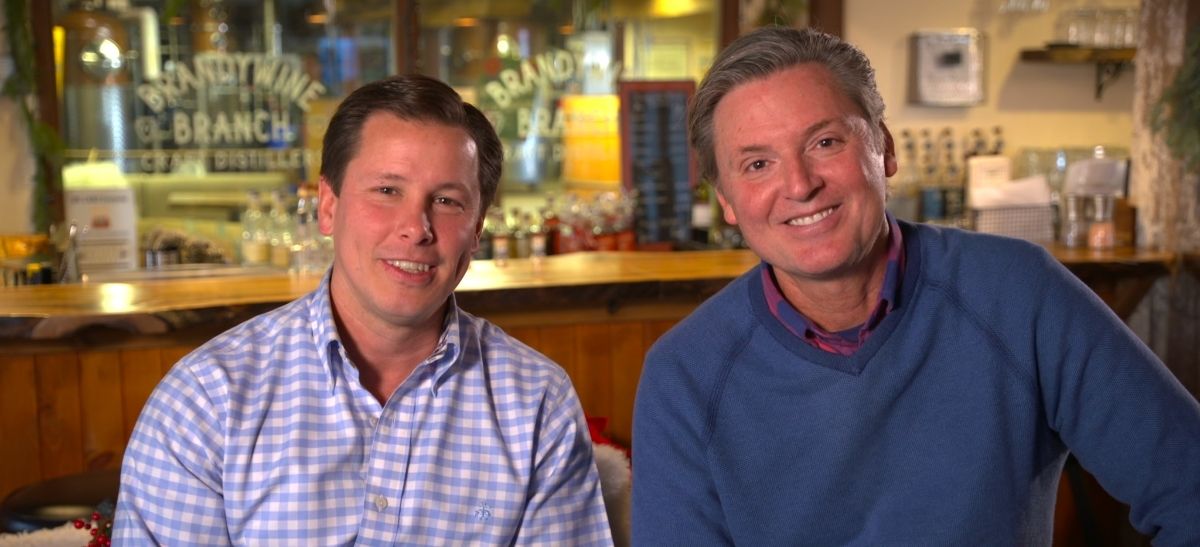 24/01/2022 We caught up with Revivalist Gin's Founder, Scott Avellino, to talk about a new generation of American gin, their creative marketing strategy with naked chefs, and what 2022 holds in store.
Following the free spirits who once inhabited what is now called the "Hippie Barn," The Revivalists reject convention and follow a philosophy rooted in curiosity and bold experimentation. Founders and brothers Don and Scott Avellino are shaking things up in the gin world from their small-batch distillery in Elverson, a little town located in historic Chester County, PA. We caught up with Scott Avellino to talk about a new generation of American gin, their creative marketing strategy with naked chefs, and what 2022 holds in store.
How is Revivalist Gin defying tradition?
Revivalist Gin is a new generation of American gin. It's a gin that respects the craft but defies tradition. It tastes familiar, yet it's unlike anything you've ever tried. It invites you to think again about the stuff your grandparents used to drink. Our expressions break the mold of dry, juniper-forward gins. It's been very successful because many people stay away from gin because they perceive it as a very juniper-forward. We've converted many vodka drinkers who thought they hated gin until they tried Revivalist. We are about disruption and breaking perceptions.
Tell us about your creative marketing campaign, Naked Chefs?
We launched a fun social media campaign that generated a lot of interest in the brand.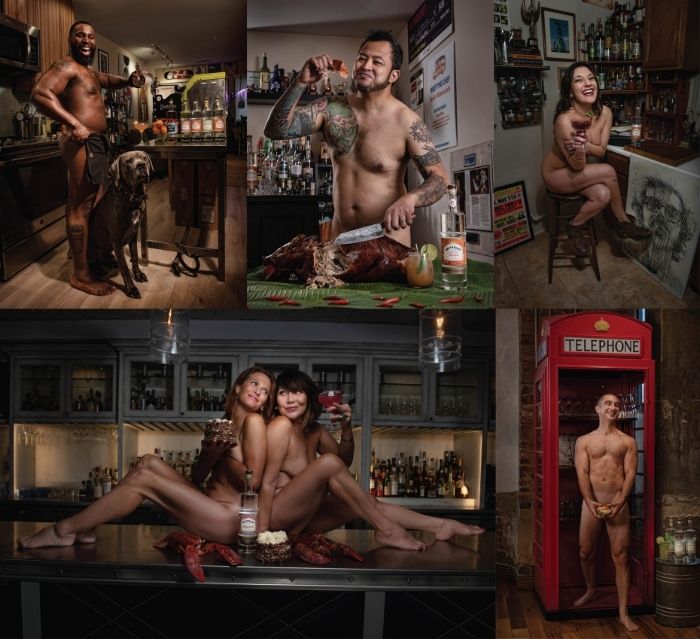 "We approached 5 top chefs in the Philly area to pose naked for charity. We wanted to help the hospitality workers who were suffering from the COVID outbreak and provide awareness and monetary donations" - Scott Avellino
It worked so well that we did another campaign with DC mixologists. It was a way to bring attention to the hospitality workers and a much larger audience.
We also launched a "direct-to-consumer" (DTC) website that promoted our spirits with free delivery with a purchase of two bottles or more. We spent most of our time growing our social media following on Instagram and Facebook. All of our posts and imagery were geared towards a younger audience, even though our core target audience is more focused on a psychographic and not a demographic. We target trendsetters, thrill-seekers, and wellness audiences.
What was the most important thing you wanted your consumers to take away from the message?
Rethink gin. Forget about what you perceive gin to be. Instead, imagine a younger, fresher, and more approachable gin that tasted more like the meadow (bright, new and refreshing) rather than a London Dry that tastes more like the forest floor (pine and bitter flavors).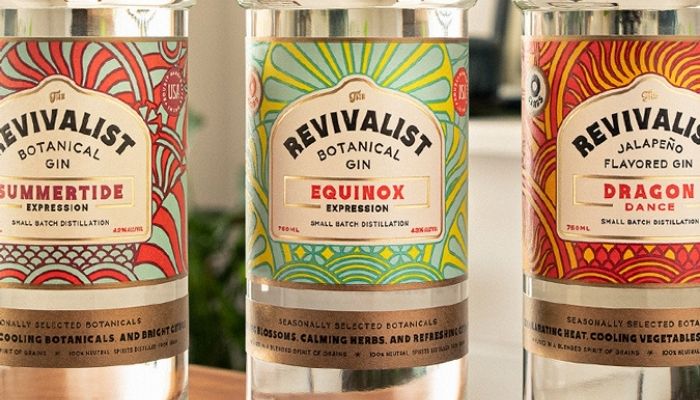 To open your mind and palate to the beautiful aroma and flavors of the natural botanicals that are the lead singer in our gins, the juniper serves as the backup singer to support.
What do you think it takes to stand out these days in the US spirits market?
It takes authenticity and uniqueness. Consumers want to know who made it, how and more importantly, why. We make our gin in our "Hippie Barn" using wheat and carefully selected botanicals. Our "why" is to challenge the conventional norms of gin by selecting botanicals that have wellness uses.
What do you think will be trending in the spirits business for 2022?
Destination Distilleries ™! A growing number of distilleries are opening back up again to offer more than just tours. In 2016, Don and I turned an 1800's dairy barn, later "Hippie Barn," and now Botanical Bar(n) into a 10,000 sq. ft. distillery and bistro on 8 acres in Elverson, PA. It's a place where people from all over can come and interact with the brand in a more personal and intimate experience.
Our bistro offers freshly-picked orchard produce, locally-sourced artisan cheeses, and farm-raised, free-range poultry, beef, and heritage pork. That's what goes into every dish we serve at the bistro. Just like our spirits, our menu changes with the seasons, always offering the very best ingredients from our hometown of Elverson, Chester County, PA.
Is there anything planned for Revivalist for 2022?
We evolve our brand and spirits to be the industry's leading botanical spirits company. We believe how you make something is every bit as important as what you make. That's why Revivalist is crafted with pre-Prohibition distilling practices and the finest ingredients. We harness the incredible power of plants made with the finest botanicals from across the globe and in our backyard.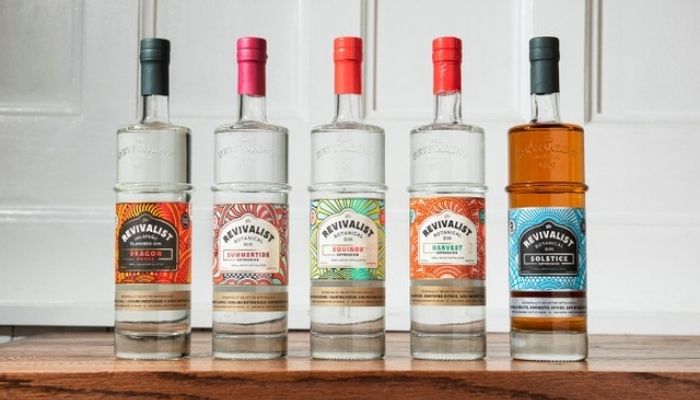 Each spirit blends botanicals inspired by ancient holistic traditions that focus on wellness by balancing the mind, body, and spirit.
Produced using Pre-Prohibition methods, they contain no additives, preservatives, or WONF (With Other Natural Flavors).
What is your favorite way to enjoy gin?
Straight. Gin should be a kaleidoscope of flavors. One ingredient shouldn't overtake the other. When you imagine the flavor of most dry gins, you think of the forest floor. (Very heavy on the pine (juniper) flavor). When you taste the Revivalist Gin, one should imagine the meadow. Its colorful, bright, and blossoming with flowers, grasses, and refreshing notes of the seasons. There should be a balance of flavors so that one botanical doesn't overshine the next.
Article by Colleen Thompson, Editor + Writer + Photographer
2023 Submissions are closed. The Deadline for receiving samples in the warehouse is April 30, 2023.