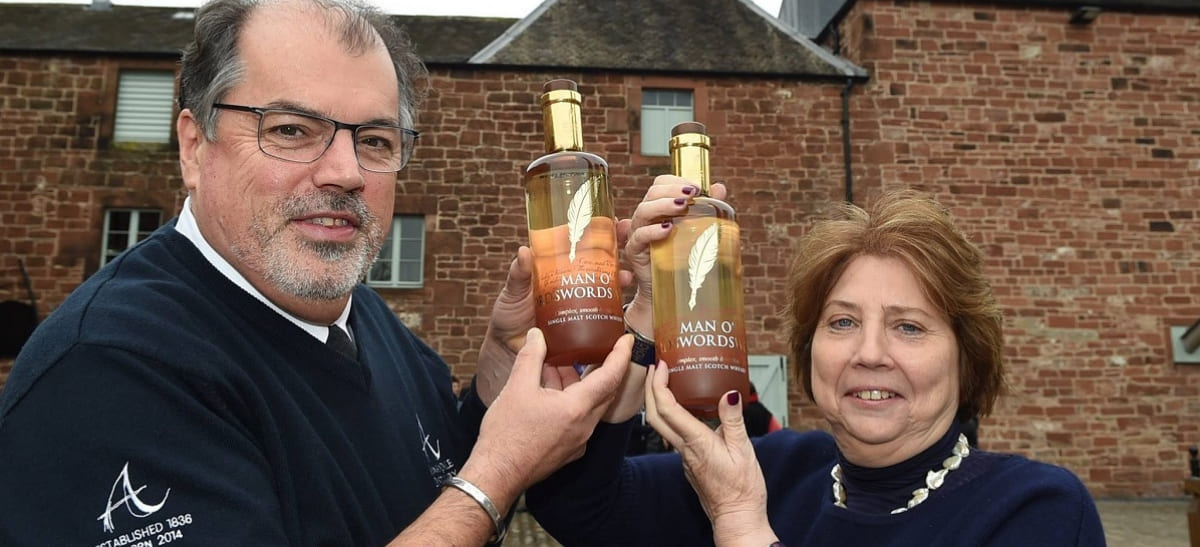 28/11/2018 Fine Single Malt Scotch whisky flows again from Dumfries and Galloway
Annandale Distillery had established in 1836 and was Reborn again in 2014. For those who enjoy 'thinking whisky' as much as 'drinking whisky', they are a sophisticated Whisky Academy (virtual and actual).
When Annandale Distillery opened in 1836, Annan was an established embarkation port for emigrant Scots. As a tribute to these intrepid souls, the 'A' of Annandale is in the image of a billowing sail.
They hope that whisky lovers, people of Scottish origin from around the world and, indeed, anybody of good cheer will enjoy being part of Annandale Distillery's future.
Their Peated whisky is known as Man o'Sword and their Unpeated whisky as Man o'Words, in celebration of local icons, King Robert the Bruce (Scotland's Warrior King and 7th Earl of Annandale) and Robert Burns (Scotland's National Poet and Exciseman in Annandale), respectively.
THE MAN BEHIND THE REBIRTH OF ANNANDALE DISTILLERY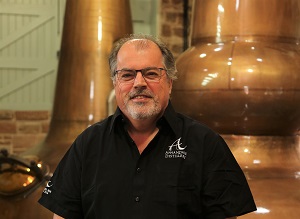 David Thomson, the man behind the rebirth of Annandale Distillery. In this fascinating tour, David Thomson himself will narrate the complete story from June 2006 until present. You'll learn about the archaeologists, the water diviner, the engineers, the architect and all the other 'characters' involved in the project. This will be placed in a historical context that mentions King Robert the Bruce and Robert Burns.
PRODUCE FINE SINGLE MALT SCOTCH WHISKY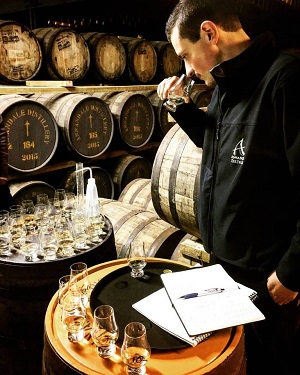 Annandale Distillery has been known through three eras of Whisky. Whilst in the proprietorship of the famous Johnnie Walker, Annandale Distillery closed in 1918. It was later rescued by David Thomson & Teresa Church in 2007; this once derelict distillery sprang back into life on November 3rd, 2014.
Their Services –
A Distillery tour, Dine at Maltings, Coffee Shop, Product collections, Cask, and their Whisky (Buy Online)
Whisky –
Inaugural 2014 Release - Under the direction of technical consultant Dr. Jim Swan. Just 20 of casks were selected for this limited release.
2015 Release – It is the first Annandale single cask, single malt Scotch whisky to be matured in sherry butts. They have selected just two casks from their 2015 production to bottle and they'll be available to pre-order in a few weeks for Christmas delivery. One can choose from unpeated Man O'Words and peated Man O'Sword.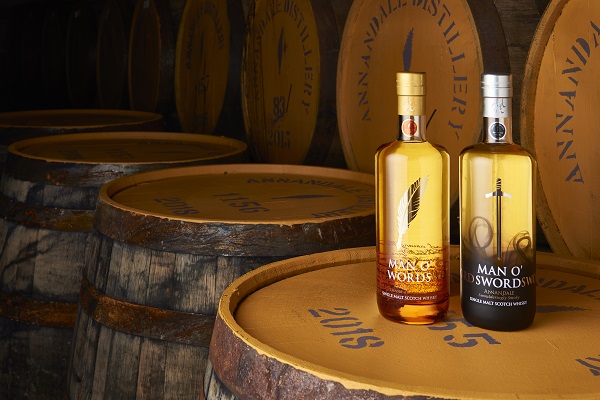 These hard-to-come-by sherry butts were used to develop Spanish sherry time frequent. Carefully chosen by Dr. Jim Swan, they represent a singular approach to maturing single malt whisky. The result is a stunning depth of flavour. It is presented in a striking gift box, these bottles are individually numbered with cask and bottle number – 'truly a gift to treasure'.
And if a sherried finish isn't your style, you'll be pleased to hear that they're also releasing individually numbered bottles drawn from 2015 'fresh' once-used ex-Bourbon casks.
Cask Ownership -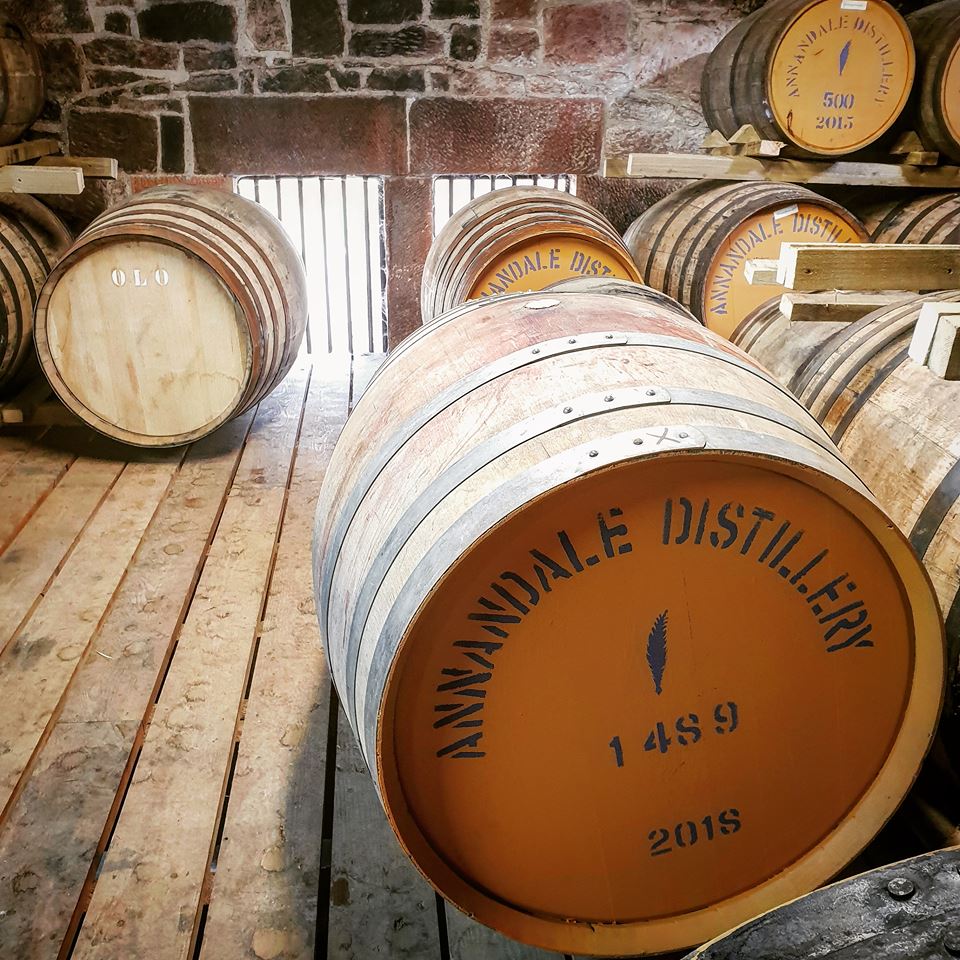 Once you purchase their cask, the owner is presented with a personalized Annandale Distillery Cask Owner's Certificate. The whisky is stored to mature in the Annandale Distillery warehouse under bond for at least 10 years where it is tended by the whisky distillery team.