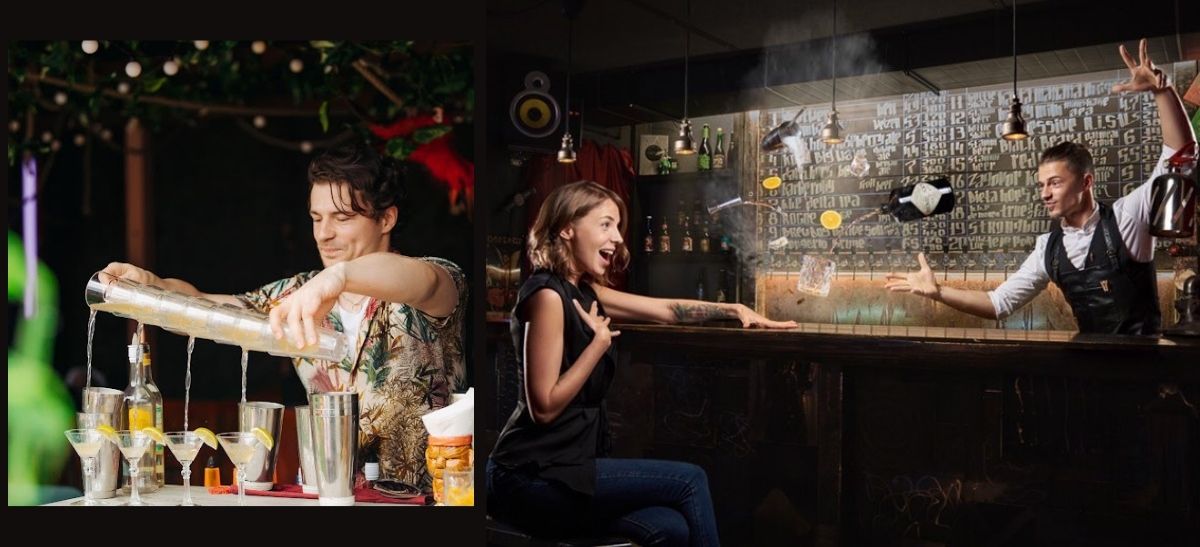 18/02/2022 Ivan Usov is a Flair Bartending Expert, a Videomaker for Bartender TV, An Online Flair Bartending Education Website
Ivan Usov has been the winner of Titans World Open and Roadhouse World Flair, an international flair bartending competition, for two consecutive years. Having worked in the bar industry since the age of 19, Ivan learned everything by himself while working in different bars. Today, he inspires budding bartenders through his fun bartending videos on his TikTok channel and Bartender TV, a bartending education website.
[[relatedPurchasesItems-31]]
Tell us a little bit about yourself. How did you begin your career and how did you progress into this role?
My career started in 2008. I was 19 years old. The first couple of months, I worked behind the bar. But I was so inspired by this profession that I learned everything very fast and became a bartender. I saw how other bartenders did simple flair tricks and they looked so fascinating to me at that moment.
It was my dream to become a Flair Bartender in the future. I started learning tricks every time I could. In 2010. It was my first competition and a very emotional day of my life. I remember it very well. Every day, I practiced day after day, dreaming to be the best. In 2013, I witnessed my first big success. I won a world competition in Moscow, the "Titans World Open" Tandem.
After this, I created a blog for bartenders and started to train them. I have a lot of skills when it comes to filming and editing videos. I had another one of my biggest Flair wins in 2018 and 2019 at the Roadhouse World Flair Open Tandem competitions. During the pandemic, I started creating fun videos for myself. I was surprised to see them becoming popular on social media so fast. Right now, I have a lot of people who watch my videos and get inspired by them. I feel that it is very important for me to share my experiences and my knowledge with people.
Define your role and the tasks involved in your role.
I'm a Social Media Creator. I have experience in the event business, shows, education, video production, blogging &, etc. Apart from that, I am also a Show Bartender and my biggest weapon is the emotions of people. When people get emotional they are ready to pay for it.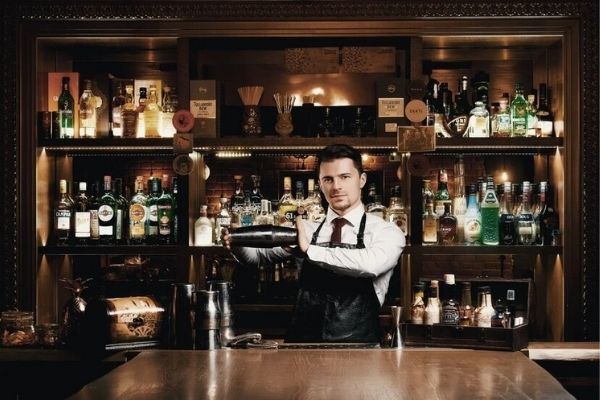 Image: Ivan Usov
What are the three main things you focus on daily in your role?
1. Schedule. It is very important. Without this, you never become productive.
2. +1%. It means you should improve just by +1% of what you do every day.
3. New knowledge & experiences every day. It avoids being monotonous.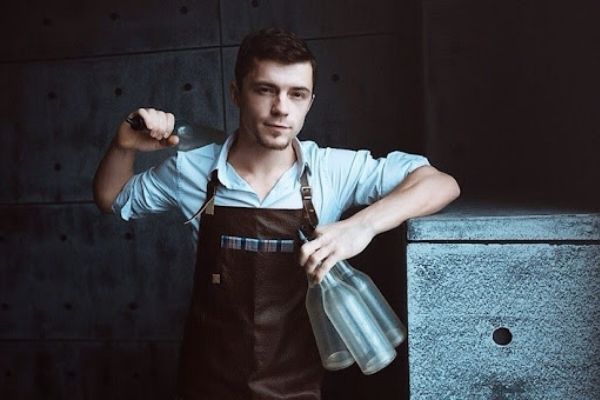 Image: Ivan Usov
Tips on training new bartenders.
Learn any 1 tip/skill/trick and practice it behind the bar every time you can. After a couple of weeks, you will be skilled more than most of the other bartenders.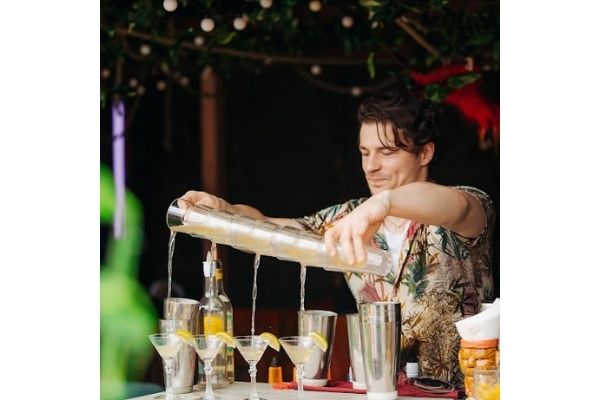 Image: Ivan Usov
What are the drinks trending in your country? cocktails, brand names, categories?
In Russia, people like new experiences a lot. You need to surprise them every time. It's like a competition. You can never stay in one place.
What's customer service to you.
It's pretty similar to happiness, you never know that you got it, but if you don't have it, you come to know about it.
How according to you has the role of the Bartender evolved, especially now during Covid times?
I think covid has made people think faster and many of them are creating new things and ways. It was hard for everyone, but at the same time, we had the same problems and the same opportunities.
What piece of advice would you have for budding bartenders?
Your skills are an investment. If you have only work it's risky, but if you have work, a hobby with an income, you can teach or sell. There are a lot of ways.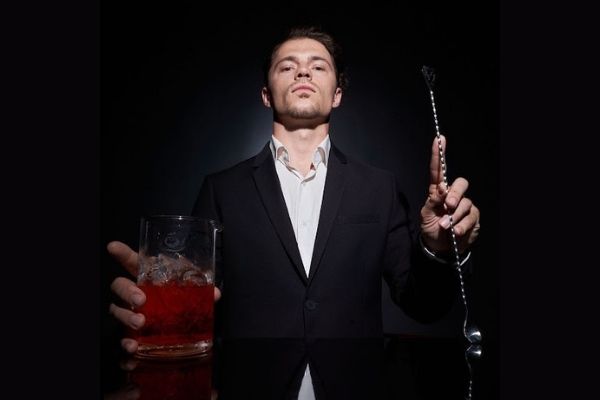 Image: Ivan Usov
Your favorite places to enjoy drinks.
Everywhere with my friends.
What is the best and worst part of your job?
I like all parts of my job.
Interviewed By Tushar Anand, Junior Writer, Beverage Trade Network