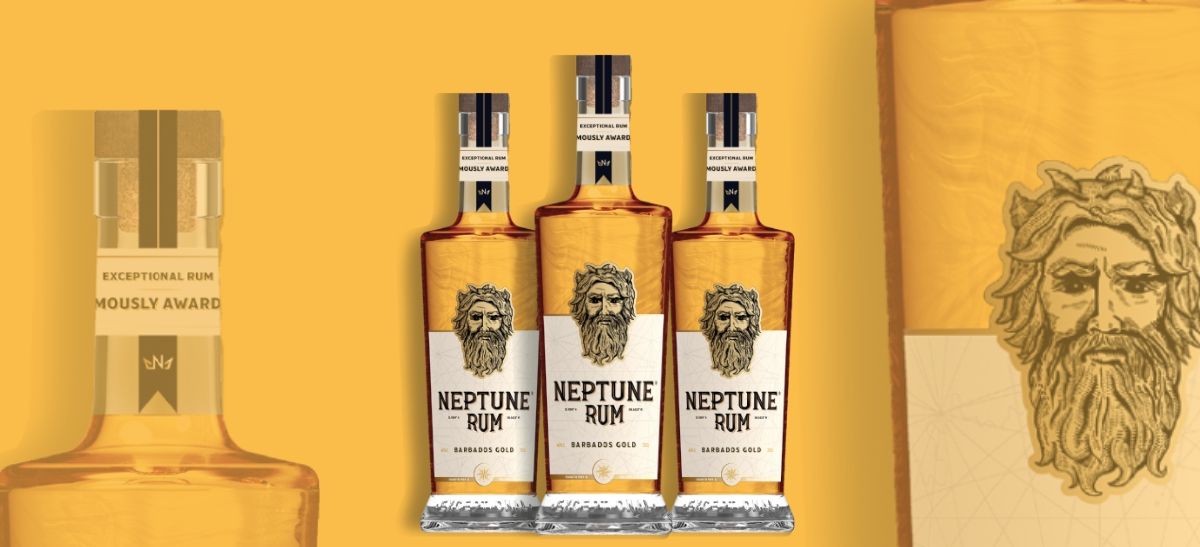 20/08/2019 Neptune Rum scooped up two special category awards and won a gold medal at the 2019 Bartender Spirits Awards.
Neptune Rum from Barbados took home two special category awards – Rum of the Year and Rum Producer of the Year at the recent Bartender Spirits Awards. With an amazing score it also received a gold medal.
Neptune Rum is a beautiful golden pot and column still rum, aged in American bourbon oak casks for a distinct flavour profile. It is a blend of 8, 5 and 3 year old rum from Barbados. Exceptionally smooth, with nuances of apricot, banana and coconut overlaid with soft hints of honey and vanilla.
This rum is made from sugar cane molasses and is distilled in a family-owned rum distillery set on the southern end of the island of Barbados where the climate produces exceptional rum. It is cold filtered in a unique to Neptune process for a truly delicious taste and smoothed with a rare mineral water.
The Bartenders Spirits Awards, organized by the Beverage Trade Network is the leading spirits competition in the USA that rates the spirits with the focus of the bar industry. To evaluate the entrants, the Bartenders Spirits Awards invites Bartenders, On-Premise Buyers and Bar Managers from around the world. These leading spirits experts judge the spirits with the aim to provide independent and honest reviews for brands targeting the US on-premise trade.
---
---
To check out other winners, click here.
To know more about the competition, click here.