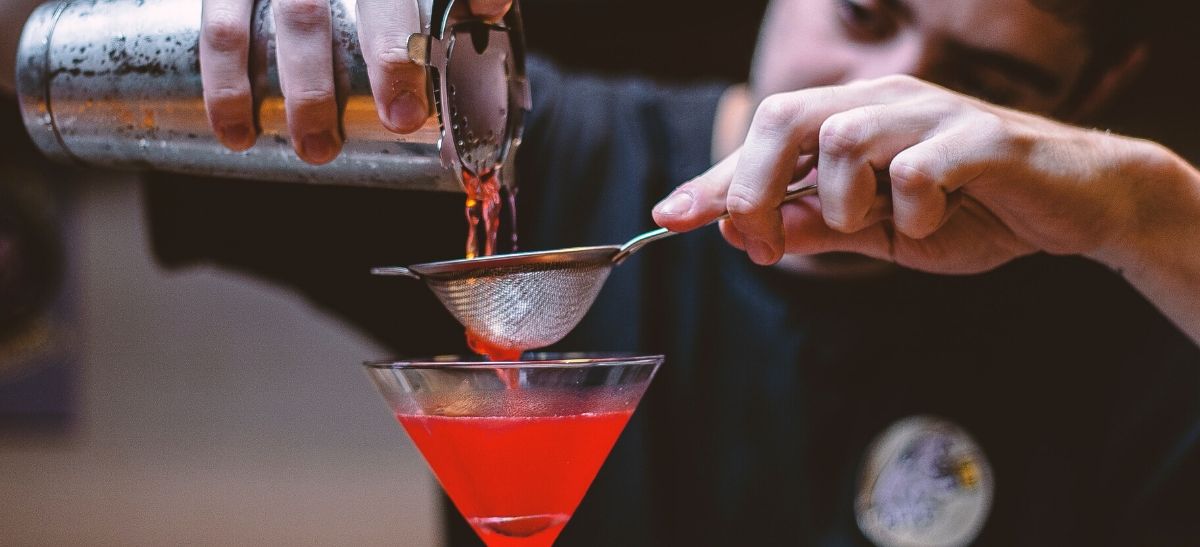 01/04/2020 Check out these top 10 cocktails that you can make at home during this time of quarantine.
Stuck at home? Don't worry, here is a list of 10 great cocktails that you can try making. If it doesn't work out, we've mentioned the best place to go for them once the lock-down ends!
1. OLD FASHIONED
Best place to have : Seven Grand Whiskey Bar
Address: 515 W 7th St #200 Los Angeles, CA 90014
About Seven Grand Whiskey Bar: In 2007, Seven Grand made its debut as a part of Pouring With Heart (formerly 213 Hospitality), and to many, signaled the rebirth of great cocktails in Los Angeles.The comprehensive whiskey bar features one of the largest selections of premium whiskeys in the West, with bottles displayed in vintage cases from the custom-designed building's original proprietors.
The old fashioned is a cocktail made by muddling sugar with bitters, adding whiskey or, less commonly, brandy, and garnishing with a twist of citrus rind.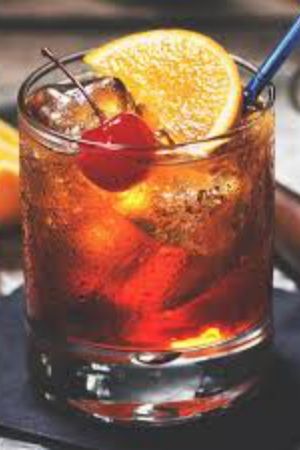 Image Credit: Big Oven
2. SAZERAC
Best place to have : The Sazerac Bar
Address : 130 Roosevelt Way, New Orleans, LA 70112, United States
ABOUT PLACE : More than just a bar, this landmark has kept the drinks and conversations flowing for decades.Named after what many consider to be the world's first mixed drink, The Sazerac Bar carries as much history as its potable namesake. Just gazing at the famous Paul Ninas murals flanking the African walnut bar takes you back to the grandeur of old New Orleans – a time when Huey P. Long would stroll in, order a SAZERAC, and spend the next couple of hours talking to his constituents.
The recipe for the Sazerac requires just four ingredients: rye whiskey, a sugar cube, Peychaud's Bitters and absinthe.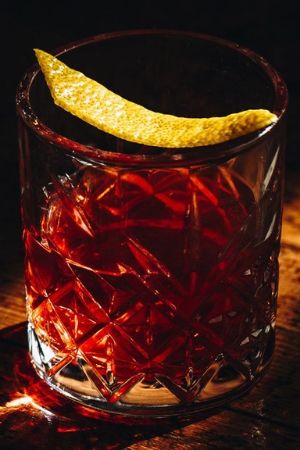 Image Credit: Liquor.com
3. PISCO SOUR
Best place to have : Amaru Pisco Bar
ABOUT THE PLACE: From the owners of Pio Pio. The team behind the Peruvian rotisserie chicken chain opened Amaru, a pisco-focused bar, housed in a former Pio Pio space in Jackson Heights. With up to sixteen different kinds of the fermented grape spirits, categorized by single varietals and blended versions, are on offer. Sip your choice at the L-shaped white marble bar or opt for one of the tropical-style cocktails—such as the Alturas (Pisco, prickly pear puree, lemon, aloe vera)
Pisco is a unique Spirit made only in Peru. It is produced from fermented fresh grape juice musts via a strict but simple process. Only eight grape are varietals allowed in the making of Pisco. Pisco sour is made of pisco,lime juice,simple syrup and egg white.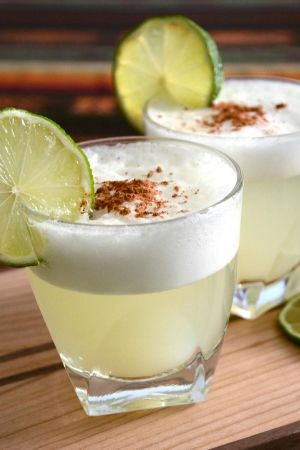 Image Credit: BBC Good Food
4. MANHATTAN
Best place to have : Bemelmans Bar
ADDRESS : Ground Floor, The Carlyle, A Rosewood Hotel
ABOUT PLACE : Named in honor of Ludwig Bemelmans, the creator of the classic Madeline children's books, Bemelmans Bar is a timeless location that continues to attract socialites, politicians, movie stars and moguls with its extensive drink menu and nightly live entertainment.
The Manhattan's mix of American whiskey and Italian vermouth, perked up with a few dashes of aromatic bitters, is timeless and tasty—the very definition of what a cocktail should be.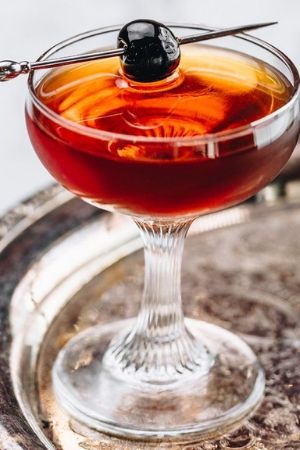 Image Credit: Liquor.com
5. MINT JULEP
Best place to have : The Silver Dollar
ADDRESS : 1761 Frankfort Avenue Louisville, KY 40206
ABOUT PLACE :The Silver Dollar tries in its own way to honor this wonderful music, these great juke joints and the spirited people who inhabited them.here is an undeniable appeal of a restaurant housed in a space with historic ties. If said space also happens to be the former home of a firehouse, bank, or filling station, then one has the makings of a modern day eatery.
The Mint Julep is a mixed alcoholic drink, or cocktail, consisting primarily of bourbon, sugar, water, crushed or shaved ice, and fresh mint.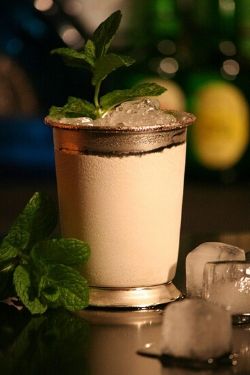 6. GIN FIZZ
Best place to have : Columbia Room
ADDRESS ; 124 BLAGDEN ALLEY NW, WASHINGTON, D.C. 20001
ABOUT PLACE : Columbia Room is a bar created by Derek Brown where cocktails and cuisine merge together to create a memorable experience. They have three distinct spaces—Tasting Room, Spirits Library and Punch Garden.
Tasting Room experience is ticketed and consists of a four-course thematic menu of inventive cocktails paired with small bites.Spirits Library and Punch Garden are open seating at tables and include a la carte drinks and dishes.
A gin fizz contains gin, lemon juice, and sugar, which are shaken with ice, poured into a tumbler and topped with carbonated water.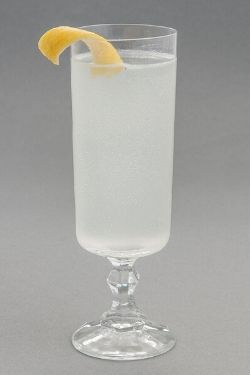 7. SIDECAR
Best place to have : VALERINE
ADDRESS :110 rivington street, NY, NY 10002
ABOUT PLACE : Verlaine Bar & Lounge is a minimalist designed space, with soaring 17 foot ceilings ~ the perfect environs for lounging, catching up with friends, and gatherings at a table for two, or in a cozy section on one of our sofas.
The sidecar is a cocktail traditionally made with cognac, orange liqueur, plus lemon juice.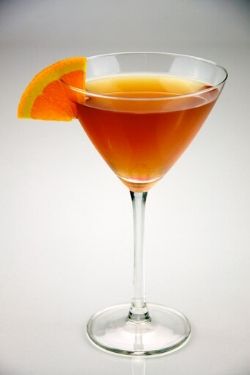 8. BLUE BLAZER
Best place to have :The Whistler
ADDRESS : 2421 N Milwaukee Ave Chicago, IL 60647
ABOUT PLACE : The Whistler is a bar, gallery, record label, and venue that hosts live music and DJs seven nights a week. Our award‑winning cocktail program features an always‑changing menu of classics, contemporary favorites, and Whistler originals. Our stage hosts an eclectic mix of jazz, rock, electronic, country, and soul, along with Movieoke, film screenings, readings, and other artistic endeavors.
The Blue Blazer is a simple mixture of sugar, water and whiskey—all set on fire. The blazing stream of whiskey is transferred between two tankards in an arc of fire before being served in a tumbler.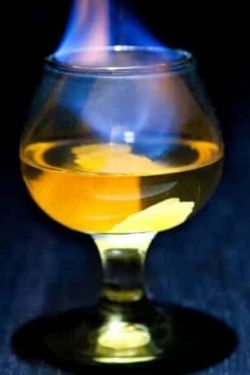 Image Credit: Pinterest - Slava Bondarev
9. NEGRONI
Best place to have : MELROSE UMBRELLA CO.
ADDRESS: 7465 MELROSE AVE, LOS ANGELES
ABOUT THE PLACE : Located in the heart of Los Angeles' historic Melrose shopping district, the Melrose Umbrella Co. brings the social cocktail experience back to basics, where chivalry is alive and well: a place where you are welcomed as a neighbor in an atmosphere that feels like home.
The Negroni is a popular Italian cocktail, made of one part gin, one part vermouth rosso, and one part Campari, garnished with orange peel. It is considered an apéritif.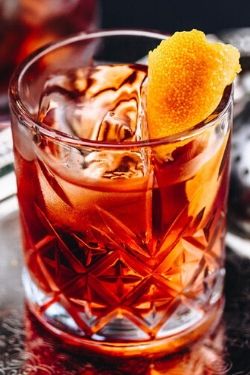 Image Credit: Liquor.com
10. PIMM'S CUP
Best place to have: LE COUCOU
ADDRESS: 138 Lafayette St.New York, NY 10013
ABOUT THE PLACE: Le Coucou is The Roman and Williams-designed space is a gracious modern nod to fine European gastronomy, with crisp linens, flickering candles and whitewashed brick serving as a subtle framework for Rose's vivid cooking. Updating classical French cuisine with charm and verve, Rose shrinks the intercontinental divide separating the City of Light and the Big Apple, proving that the true essence of fine French dining can thrive in any time zone.
Pimm's cup is combined with Sprite/7Up (or ginger ale), cucumber and a medley of fruit garnishes, the drink proved to be a welcome relief from the Southern heat.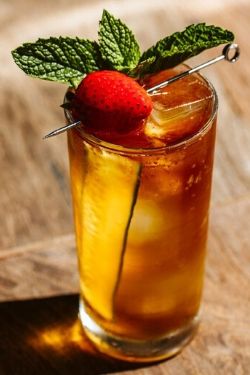 Image Credit: Liquor.com