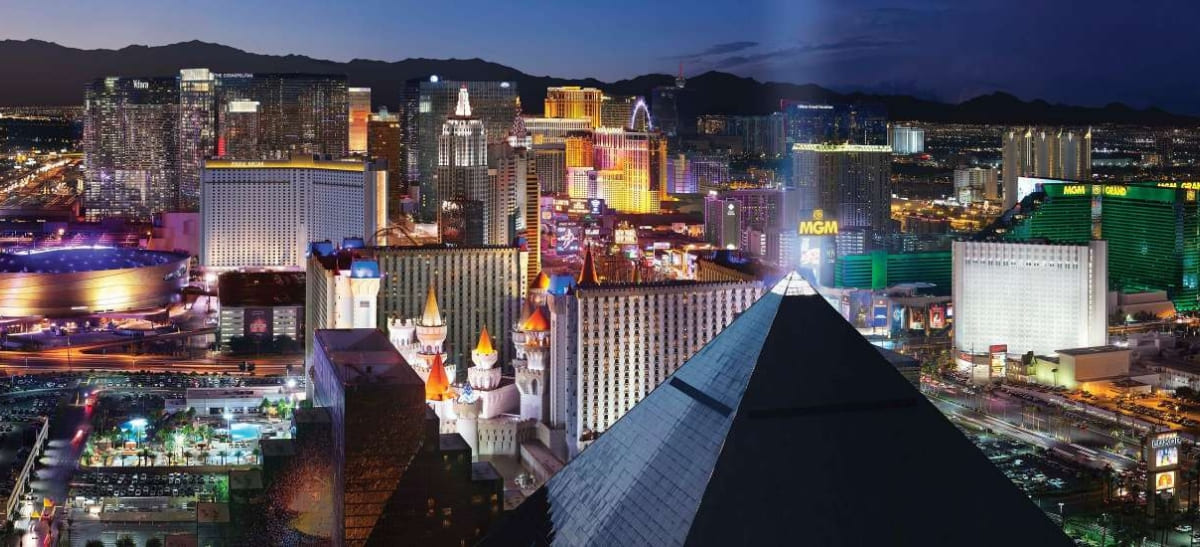 11/03/2019 Set off your night for an unparalleled experience filled with dancing and drinks with these dazzling Las Vegas clubs.
When it's Vegas, you know finding one best club won't be easy. And since it is difficult to go around each club, here are the coolest clubs where you can either party till dawn or enjoy lounge music floating in the cool Las Vegas night air. Experience sitting inside a tri-level crystal chandelier, or dance against the glowing backdrop of the Bellagio fountains or simply enjoy the fabulous desert sunset views, there is guaranteed fun.
---
---
So slip into a sparkly dress and step into the plush offerings and an over-the-top world of Las Vegas' nightlife which serves spectacular night-time activities.
Tao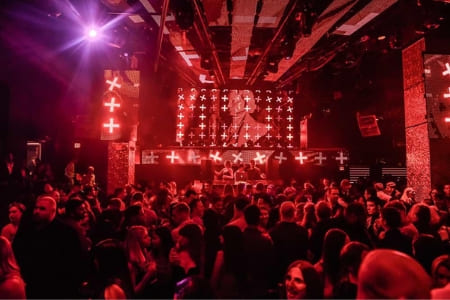 Image courtesy: Tao
Tao is one of the most desirable nightlife destinations. Tao is a three-story experience meaning it is a night club, a celebrated Asian restaurant, and a beach club. After having dinner at the Asian Bistro, take your night to the next level by entering the celebrity-drawing hotspot club and dance to a mix of electronic, hip-hop and R&B. The entrance of Tao has bathtubs filled with rose petals. Club-goers can expect their night to erupt into revelry with state-of-the-art sound and lighting systems and fascinating performance artists. Escape the loud music and walk on the outside terrace which offers a great view of the Strip and plenty of places to hang out.
Velveteen Rabbit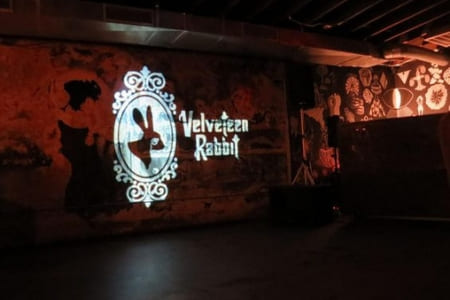 Image courtesy: Pinterest
Velveteen Rabbit was opened by two sisters who just wanted to have a good place to hang out. This friendly and ultra-modern, social drinking spot has a menu of seasonally-changing cocktails made with fresh produce and house-made ingredients. Along with the vintage decor and welcoming atmosphere, they also have a killer beer list. The large outdoor patio in the back has a stage for upcoming musicians and DJs. With wall projections, antique furniture, and artwork hanging from the walls this bar is supportive of the local community, making some of the most creative drinks in Vegas.
The Chandelier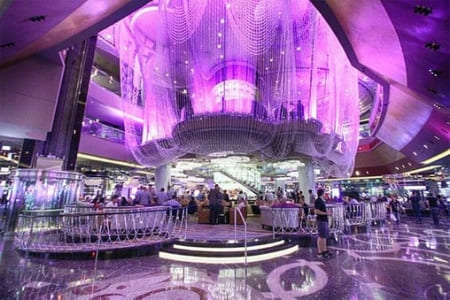 Image courtesy: Pinterest
Step inside a glamorous and massive bar, with a two-million Swarovski crystal chandelier that drips down three floors. Each level on this three-tiered bar offers a different and dazzling menu of the meticulously crafted array of cocktails which also includes an Old Fashioned made with 12-year rum aged in bourbon barrels. The first floor inside The Chandelier is a high-energy social meeting spot for the casino traffic and offers a unique take on classic Cosmopolitan cocktails, while the second and third floor are little quieter better for date and intimate experience. The middle level was recently renovated into a common area inspired by Alice in Wonderland.
[[relatedPurchasesItems-31]]
Golden Tiki
Image courtesy: Golden Tiki
Golden Tiki gives you a feeling of being in the tropics or say taking a ride on the Pirates of the Caribbean. The themed interior includes talking pirate skeletons, conch shell chairs, ceiling covered with twinkly stars, and overstuffed treasure chest among its kitschy decorations. The drinks are mostly rum-based and heavy on tropical fruit juices. This is a place to find drinks like mai tai, Singapore sling, and a zombie punch bowl. Entertainment includes jazz bands and old school DJs. If you want to get boozy and hang out with friends maybe get a little silly, this place is for you.
Skyfall Lounge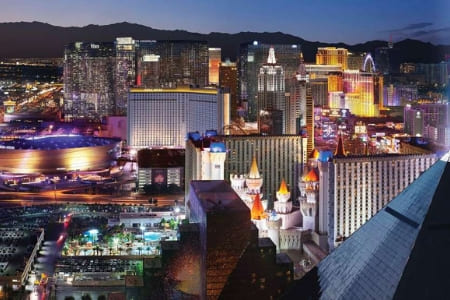 Image courtesy: Skyfall Lounge
Escape from the noise and stress of the city and head over to the lounge area of Delano's 64th floor occupied by Skyfall. The lounge offers a 180-degree panoramic view of the city with an evolving nightlife experience that gradually increases in tempo as the night progresses. Experience the warmth and laid-back atmosphere of this place while sipping on a glass of Champagne and watching the fabulous desert sunset. An impressive menu of craft cocktail, classic martinis and some very fun punch bowls. You can easily make a light dinner of the limited menu that comes to the bar from Alain Ducasse's Rivea, with which it shares the space. DJ's spin easygoing tunes and eclectic beats.
Drais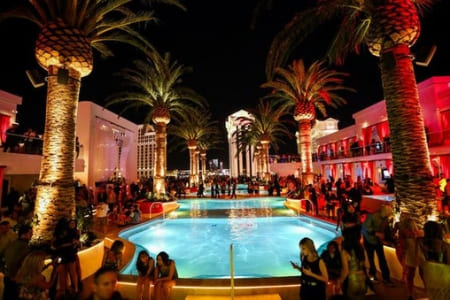 Image courtesy: Pinterest
Drai's Beachclub and Nightclub is a versatile indoor-outdoor venue offering some of the best views and posh party scenes. The Weeknd, Chris Brown, Nicki Minaj, Tyga, Big Sean, Wiz Khalifa, Ty Dolla $ign etc are just of the few names who have held concerts in the dazzling, multi-level rooftop hotspot. Enjoy the panoramic view of the neon lights from the night clubs and landmarks of the Strip. One half of the club is indoors and the other half is by the pool. Dancing under the towering palm trees with drink in hand by the pool, can you beat this?
Hyde Bellagio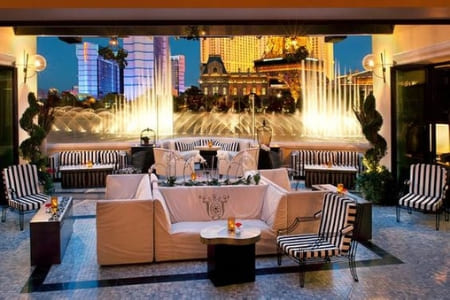 Image courtesy: Pinterest
Hyde's got a dual scene going on. The early-evening experience begins at 5:00 PM for quiet sunset cocktails which sets the tone of the night. After 10, things turn up quick and Hyde evolves into the hottest nightlife destination. Enjoy the mesmerizing views of the Bellagio's fountain show from the front balconies of this swanky lounge, which is one of the reasons to come here. Since the dance floor is a little short on space, make sure to have a table booked. You can catch DJs and live performances. It is also a great place to rent out for a private function.
Hakkasan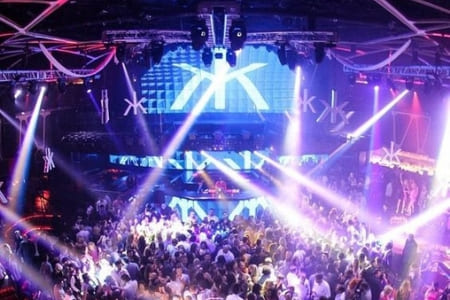 Image courtesy: Pinterest
Be ready to hike up and down at the much-hyped mega club which is presented in a five-level space with a varied atmosphere. Hakkasan has attracted big names like Calvin Harris, Zedd, Tiesto, Kaskade and many more. The central dance floor is huge where EDM lovers can groove to the beats. If not that that, take a break and grab a drink at a more relaxed space in the Ling Ling Lounge which is one floor below and is good for a less chaotic atmosphere. The Ling Ling Club is more suited for sipping drinks than dancing.
XS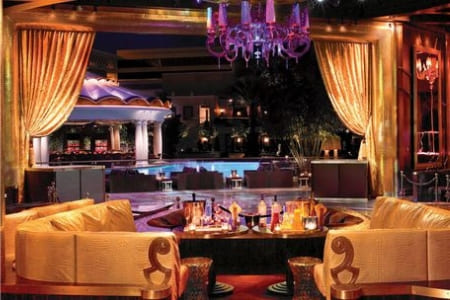 Image courtesy: Pinterest
XS is one of the most expensive nightclubs ever built and has been the top-grossing club in the country for years. The walls are lined with actual gold, in short, there is plenty of gold where ever you look. The nightclub has a crowded dance floor and a gorgeous outdoor pool area that offers breathing room. Book a table to splurge on bottle service under the stars. Hit the dance floor if you wish to and then come back to the safety of your security-protected spot. Some of the top DJs like Avicii, Zedd, Diplo, Major Lazer etc perform to an enthusiastic crowd
**
Check out other blogs
Get In Front Of Leading Bartenders and Grow Your On-Premise Presence. Enter Your Brands Before the Early Deadline Is January 31, 2024, and Save.