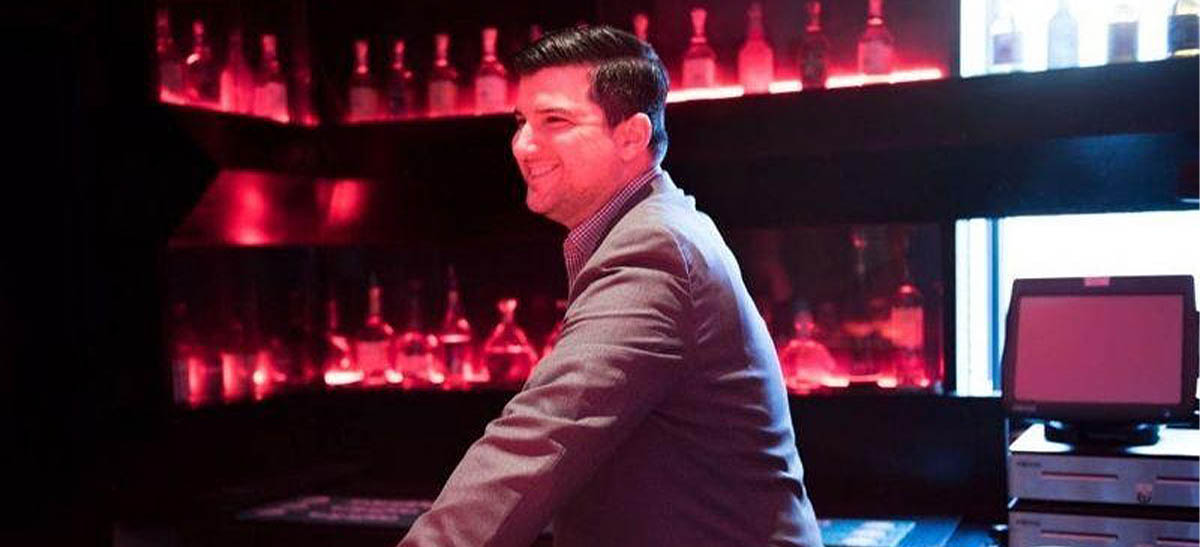 17/11/2021 Hear from Jonathan Whitwell as he shares insights on beverage and bar industry, supply chain issues and more.
In conversation with the Director of Food & Beverage at the luxurious Hotel Valencia, CA as he shares his insights on the bar & beverage industry, running a profitable program, keeping his ear to the ground and tackling supply chain issues.
Tell us a little bit about yourself. How did you begin your career and how did you progress into this role?
I was lucky enough to get a job as a busser in a local Italian restaurant when I was 19. I became a server and really enjoyed interacting with guests and coworkers in this role. After about 2 years I went to a restaurant with a lively nightlife scene called Straits and worked my way through a variety of different exciting roles.
After 10 amazing years at Straits I got an opportunity to manage Vbar inside Hotel Valencia. I really fell in love with the hotel environment and after 2 years moved into the Food & Beverage Director role. It's been nearly 2 decades in the industry which is hard to believe!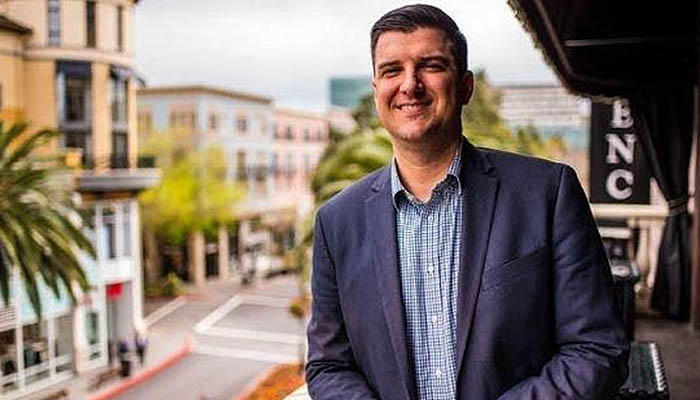 Define your role and the tasks involved in your role.
I oversee all the F&B operations for the hotel which includes the lively nightlife in Vbar, the upscale modern tapas dining in Oveja Negra Restaurant, the banquet program, the seasonal bars- Cielo rooftop bar and poolside bar, culinary program, 24 hour in room dining program, in room minibars, complimentary guest breakfast, and loss prevention. In addition to these roles, I get to assist in all other aspects of the hotel which means there is never a dull moment and you never know what to expect walking into the building!
What questions would you ask the bar owner before you plan your sales growth strategy?
I would honestly sit down and examine the menu and see what their style is and see if there's any holes in the menu, then I would ask what they look for in a product- not just which product is needed, but what type of support they are looking for, any events or charitable collaborations that could be arranged. For me, this is the way to get menu placements.
How can suppliers work with you to drive sales?
Getting on the menu is one thing, but getting a cocktail or happy hour placement is a little tougher because price becomes an even bigger factor. In addition to having a great product with support and hopefully some charitable ties and eco-friendly practices, getting creative in the pricing is key. For anything on my menu that is guaranteed to drive sales, I generally negotiate a volume discount at the beginning of ever year to ensure we can achieve our financial goals.
Give us an example of a profitable bar menu program with examples of names and why you have them.
We have done very well with our Prestige Wine program. We serve Silver Oak Alexander Valley Cabernet, Twomey Russian River Pinot Noir, Rombauer Chardonnay, Dom Perignon, and Veuve Clicquot all by the glass. It's been successful because the names sell themselves and we don't mark up the wine to the normal industry standard. We go through a great amount of volume by keeping the pricing reasonable and some of the vendors are willing to negotiate better rates if they are being poured by the glass.
What do you look for items that qualify for house pour?
It should fit the establishment. In a dive bar, anything goes! However, in a nice spot I personally don't want to serve anything below the standard your guests would expect to see. I usually ask myself, "would I serve this to my friends and family at home?" Beyond that, I like to make sure it's good quality. There's a lot of good options at entry level price points but there's many that aren't as good.
What are the four main things you focus on daily in your role?
- Making sure I have the right people in the right place. Plans change, events grow, cancel, get booked last minute. The bar or restaurant can get a rush anytime. Keeping the staffing level at the right levels is key and having team members that are versatile and willing to pivot to assist in any way are essential.
- Making sure we have the right products. This has gotten to be extremely hard with supply chain issues. Cost of goods can change at a moments notice and availability is sparse. We have learned to stock up when possible. I started buying my New Year's Eve Champagne in October this year!
- Atmosphere is a big part of the experience. Making sure music style and volume fits the environment. Lighting, cleanliness, etc.
- Communication and preparedness. Making sure your team members all know what to expect for the shift.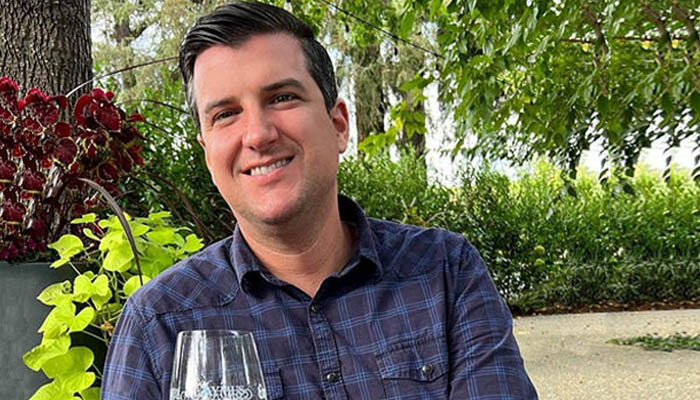 5 ways to upsell drinks at the bar
1 - You can talk about your personal favorite.
2 - Mention which drink is the signature drink or best seller.
3 - Ask the guest their favorite spirit type and upsell something unique (I try to keep some local gems like 10th Street Single Malt from San Jose, Distillery 209 Gin and Old Potrero Rye from San Francisco on the menu just for this seeing as how we have many hotel guests traveling in from other regions)
4 - Talk about charitable causes or sustainable practices associated with particular brands.
5 - If they're ordering a second round, upsell them with something they might like based on their first round. Or pair it to a food item they may have ordered.
Tips on training new bartenders
Be humble and be consistent.
What's trending in USA drinks scene? cocktails, brand names, categories?
Socially conscious brands and sustainable practices. After the effects of Covid, there is a feeling that we want to support brands that are doing good in the world. After tasting Uncle Nearest Whiskey at a Bartender Spirits Awards panel and reading about the brand, I added it straight onto my cocktail list for the upcoming year after hearing their story.
What's customer service to you ?
Customer service is the art of making someone feel welcome. In all different lines of work, at different levels, in different parts of the world there are differences in customer service but it always comes down to making the guest feel welcomed and appreciated for their patronage.
Define a good bartender
Someone who can multitask with a great attitude is the foundation of a great bartender. The skills are too many to list because it requires such a wide range of attributes. For me, if you can make a great Boulivardier and you're willing to stay late to chop limes for tomorrow, you're okay in my book.
How do you manage non-performing brands?
First I will see if the vendor is willing to fight for the placement with any support or events to increase brand awareness with our guests. If not, I will run a drink special or use it as an upgraded house pour until it's out of inventory and replace it.
How can you increase your beverage sales with the selection you already have?
Staying current with your demographic has been a key. I'd love to sell Sazeracs all day long but they just don't sell in my area. I always keep my ear to the ground in terms of popular drinks and brands. It never hurts to check out trendy new spots in the area or build trustworthy relationships with your vendors to clue you in to what others are doing to achieve success.
How according to you has the role of the Bartender evolved, especially now during Covid times?
It hasn't been easy! For a few months our bartenders had to serve food in order to serve drinks so they would be constantly running back and forth between the bar and the tables. Business levels were too sporadic to add cocktail servers at that time, and I wanted to make sure my long time bar staff got the hours if they needed it. In addition to that, working with the mask on makes it hard to communicate with guests, especially with loud crowd noise and music. Non verbal communication has been an added necessity to a bartender's skill set.
What else do you look for in a brand before saying yes apart from quality, value, and package?
Charitable brand and sustainable practices.
Give us an example of a common problem in bar business and how you handle it.
Lately? Supply chain! It could be a wine, spirit, beer, ingredient, straws, glassware. You name it, it's been out of stock when we needed it! We handle this by always having a backup plan, another vendor up our sleeve, strong relationships with neighboring restaurants and bars, and communication with the staff so they can adapt and keep things seamless for guests.
Your favorite places to enjoy drinks
Other than Vbar at Hotel Valencia? Paper Plane and Miniboss in downtown San Jose always have amazing, exciting cocktails and killer ambience. Los Gatos Soda Works is also a great upscale option for some very professionally crafted cocktails. Straits Santana Row is a nice place to catch up with old friends.
What's the best and worst part of your job?
In a hotel, it's 24/7/365 so the fun never stops! This also means the front doors never lock and you're always on call to a certain extent.
written by Prithvi Nagpal, Editor & Sommelier