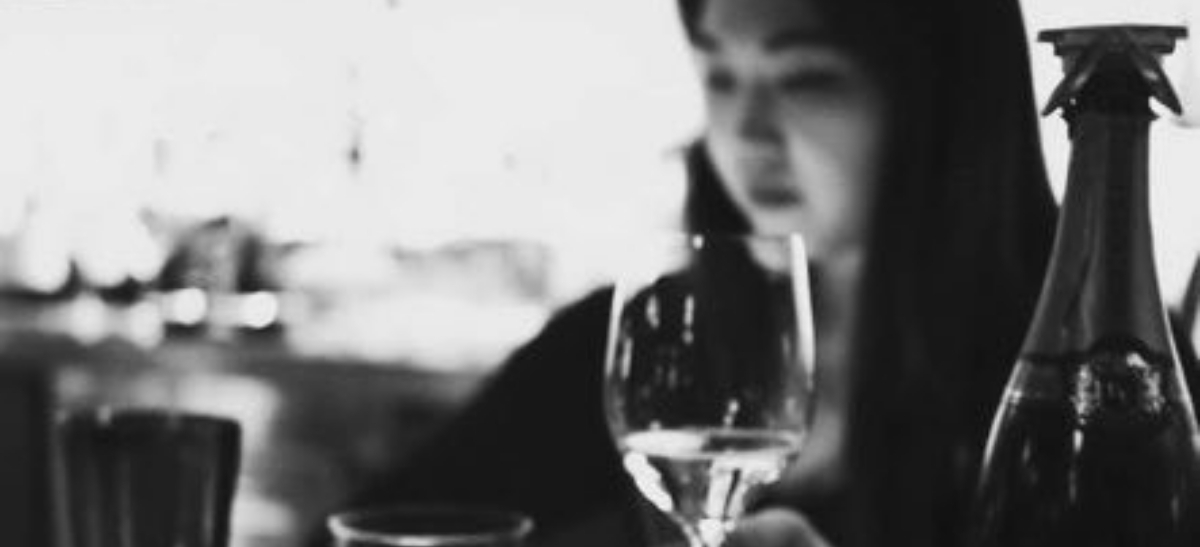 07/01/2019 In a short Q&A session, Jennifer Yim from The Cosmopolitan gives a sneak peek into her life and career and highlights the importance of pursuing your passion.
From being a pharmacy and psychology graduate from Purdue University, journey with Jennifer Yim, through her life as she followed her passion for bartending and mixology to become a Cocktail Curator at The Cosmopolitan of Las Vegas.
1. Please tell me about your job at the hotel and a little insight of your position in mixology & your background.
* I am a Mixologist (Cocktail curator) at The Cosmopolitan of Las Vegas. A Mixologist is basically a Bartender who specializes and focuses in crafting cocktails and have a broader sense of knowledge in worldwide spirits and also has Hospitality at heart to custom create anything from scratch based on what the guest desires. I call myself a Mixologist because I don't just tend the bar to make drinks and move on, but to create an experience and a memory that will be unforgettable. I want guests to feel special from when they first approach me at the bar to when they leave. Building that bond between you and your guest either through a custom-made cocktail or connecting with them through conversations is what makes hospitality so great since you're able to create new relationships with people from all around the world. You get to learn something every day and be able to share your knowledge as well to help others. It's not just about creating a good cocktail but creating a Memory that will have guests keep coming back for you.
2. What is the biggest challenge?
*Multi-tasking and professionalism. No matter how stressful the situation is; In the end, it BASICALLY comes down to customer service. Being able to keep your "professionalism-face" on through the toughest situations and not being affected while juggling all the other work at the same time maybe some of the challenges that may affect you. This is where hospitality plays in part. If you build that bond as soon as a guest approaches the bar, they will be more understanding of the situation and therefore minimize any potential problems that might occur. A lot of times emotions get involved. Being able to control your emotions and keeping it professional from start to finish is the key to a successful shift. I've been in the customer service industry ever since I was in 6th grade, helping my parent's restaurant throughout the 14 years, I'm basically immune to any situations that might occur.
3. What made you want to be a bartender/mixologist?
Ever since I was in elementary school, my interests were in the culinary. I remember making my first Kim chi jjigae (authentic Korean stew) in 4th grade for my younger sister since my parents were busy running the restaurant every day. Being the oldest child, I learned to take care of my baby sister. My dad being a successful KOREAN chef, I've watched and learned how to cook ever since I was young. Eventually, my dreams were to become a chef someday, but knowing to be a difficult career; my parents guided me to become a doctor or pharmacist just like any other Asian parents. Not wanting to disappoint them, I've eventually studied pharmacy and psychology at Purdue University. Being in college, "drinking" became my favorite social activity. After seeing numerous bartenders create unique shots and cocktails my interest directed to spirits. It was very similar to cooking. That's when I started to build my own full bar at home and learning how to self bartend through YouTube and books. I invited my friends over every weekend to make them drinks. I was a science geek at the same time, teaching organic chemistry as a teaching assistant at Purdue. That's when it hit me, seeing molecular gastronomy start in the United States at the time. I looked further to use the same idea of putting science and cocktail together which was called Molecular Mixology. The Aviary, in Chicago which became one of the first bars in the US that used the techniques, gave me motivation to Mixology. I needed a change and to build more experiences in the field so after I graduated, I moved to San Franciso to learn more about the cocktails. Being a cocktail trendy city, working from a sushi dive bar to a high-end tropical cocktail lounge to eventually a boutique hotel and then to members only exclusive club at The Battery; I've gained so much experience and knowledge and build many relationships with people. Eventually, I was offered a job at THE Aviary in Chicago and at the cosmopolitan in las vegas.
4. Any interesting story?
My focus is on building a relationship with guests. I probably have about 2 shoe boxes filled with business cards and 6-7 cocktail books that I've custom-made cocktails for guests. Many of the guests write down the recipes and come back to find me to make the same cocktail for them again. I try to keep in contact with many of my guests. I've been offered jobs that weren't even related to what I did just because I had a "story" and it was a very successful job that many desired. Investors, CEOS would offer to invest if I wanted to start a bar of my own someday. Just the opportunities that were offered because of the experience that we had at the bar gave me more inspiration and motivation to this field.
5. Any advice you would like to give to fellow students who want to get into beverage?
I was lucky enough to end up where I am now by not having to go through bartending school and being a bar back for several years. If you have the passion for it, it will show. Just do your best, because your efforts will show and you never know who you will meet, that may guide you in the right direction. Be optimistic. Don't think of it as work, just have fun :)
6. Do you like working in a hotel? Why Or why not?
*I love it. I believe I was born with Hospitality at heart. My personality fits with meeting new people each day and fulfilling their memories with something unforgettable.
7. Anything you would like to say to future bartenders/mixologists?
*If you have the passion and dream for something, just go for it. You will never know where you'll end up with but at least you can say that tried. Don't give up, it's only the beginning.