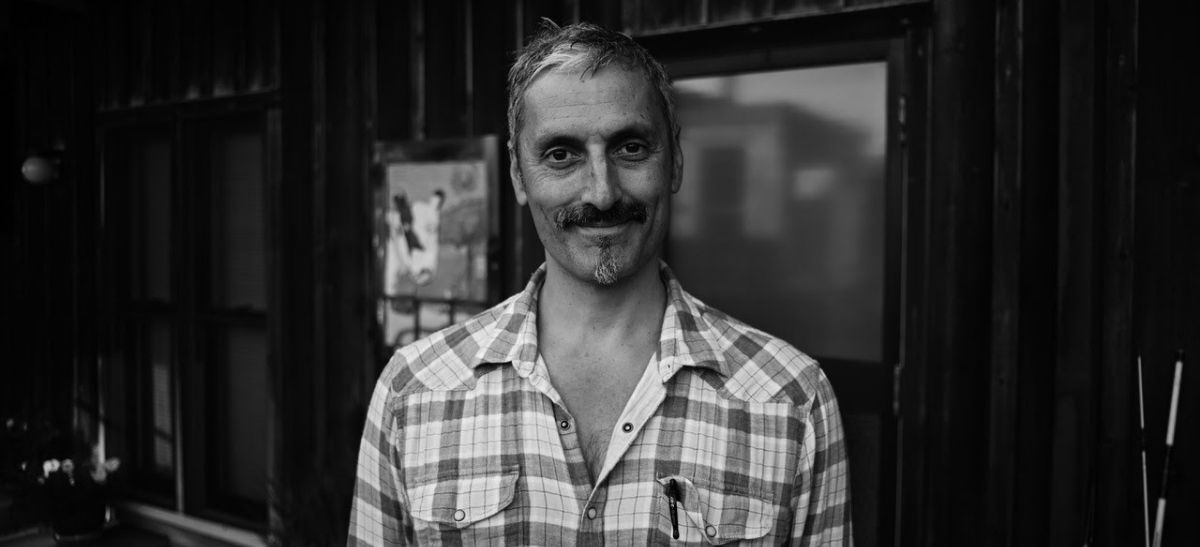 26/01/2021 His work has been featured in the SF Chronicle (Bar Star 2012), Food & Wine, The New York Times, The Today Show, and countless blogs. Here we chat with him about Bartending, Covid and what to expect in 2021.
Michael Cecconi creates delectable libations and now teaches the hard-earned secrets of the cocktail making trade virtually, both for private events as well as on his IGTV feed (themobilemixologist). Beyond creating and teaching world-class cocktails, Michael bottles his craft cocktails so they can be enjoyed wherever desired, www.msquaredspirits.com, available throughout the bay area. Michael was the maestro behind the cocktails at Peter Hoffman's Savoy and Back Forty in New York City, as well as Two Sisters Bar & Books and Alembic in San Francisco.
His work has been featured in the SF Chronicle (Bar Star 2012), Food & Wine, The New York Times, The Today Show, and countless blogs. He also teaches with Alembic and Kitchen on Fire. Here we chat with him about Bartending, Covid and what to expect in 2021.
Your place of work:
Alembic, M Squared Spirits, Kitchen on Fire, Stirred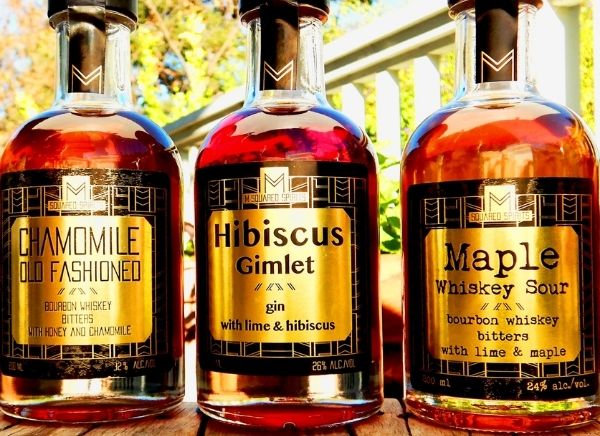 His own company - M Squared Spirits
Hi, tell us something about yourself
I was born in San Antonio TX, but consider NYC to be my true home, although I live in Oakland which is cool, too. I run, bike, cook, mix, drink, eat, father, partner, and friend (these are all verbs)
What inspired you to get into bartending?
I pursued dance and philosophy after high school. My brother advised me to take a two-week bartending course in TX. One of his better bits of guidance: have a marketable skill.
But taking that love of bartending to the next level was when I went to Sasha Petraske's Milk & Honey in NYC in 2000. That's when shit got real, and I took the creativity that I had poured into the arts and started pouring it into a glass.
How according to you has the role of the Bartender evolved, especially now during Covid times?
• Bartenders have evolved to attain something of their original status: craftspeople.
• We evolve to attack the historic racism and misogyny in our field.
• We are essential workers within a system that doesn't provide health care or a living wage (though there are exceptions).
• I like to think of bartenders as torchbearers, keeping the flame of cocktails and community alive until that day that we can actually come together again.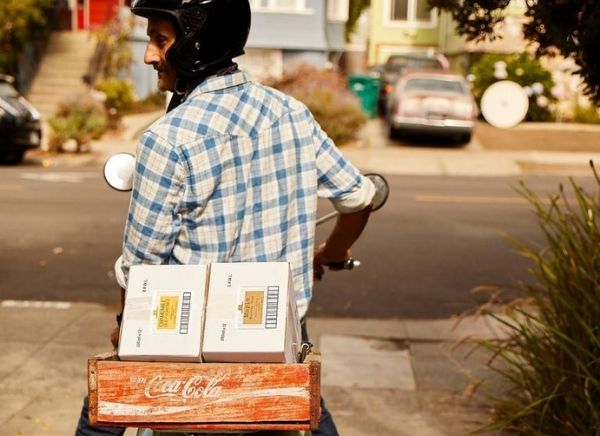 Headed out for local deliveries in Berkeley, California
What are some of the most important skills for a bartender to have?
Multi-tasking, a good palette, a commitment to service, and a touch of empathy. The real connection can happen when people look over the bar and see each other as people, not just a tip or a servant.
What you look for when you plan to buy spirits for your bar?
A hook. A story. A taste. A pretty bottle. A new ingredient. Something that allows me to add color, interest, and depth to the offerings behind the bar. Oh yes, and a case discount doesn't hurt either.
What support programs work best for you from suppliers?
Old Forester: buy 3 get one Signature. I subsidized several years' worth of cocktail lists with this deal. But no matter how good the deal, the product must have value to me.
And staff education from liquor reps and producers goes a long way, too.
What cocktails and drinks trends you see in 2021?
More mason jars continued to-go & delivery service.
What's the best part of your job?
- Bartender: the wonderful pressure to perform that a busy shift imposes.
- Mixologist: delighting in new combinations.
- Teacher: the spark in the eye when someone realizes how the sausage is made.
- Entrepreneur: Every bottle as a miracle of creation.
What are your favorite TV shows right now? Or your favorite movie?
- How To With John Wilson: there is art and beauty and discovery everywhere
- Ted Lasso: it is a lovely fiction to visit where decency prevails
- Dracula: BBC version, just so much scenery-chewing (pun intended)
- Eurovision, the Story of Fire Saga: feel good inclusion thy name is Eurovision
If you had to pick one spirit as your personal best which would it be and why?
What I drink the most is bourbon, and I love Old Forester Signature (see mention above).
How are you marketing your bar to drive some foot traffic during covid-19?
Instagram @themobilemixologist, virtual cocktail classes through Alembic and Kitchen on Fire in the bay area, and newsletters.
Any tips for new bartenders?
Just like life, content finds a way. Find a creator who speaks to you and where you are and use them as a starting point for your own explorations. Read, make connections between spirits and cocktails and ingredients and bartenders. And be humble when the time comes to approach bars for a gig: I started on the floor as a server to prove my mettle, and the path from barback to a bartender is well-worn.
What's the most underrated cocktail ingredient or spirit?
Any anise-flavored spirit. The motto for 2021: Absinthe of Malice
With the current pandemic, what will the F&B industry look like in the near future?
The liquor authorities will continue to be more open to facilitating different ways for bars to make money and stay afloat, so less emphasis on the brick & mortar and more on virtual and delivery/take out.
Favorite cocktail you have made?
Chamomile Old Fashioned (now available in a bottle from M Squared Spirits!)
What cocktail trends would you like to see going away this year?
Ice cubes in stemware martini and coupe glasses. Stupid.
---
About Bartender Spirits Awards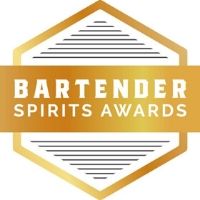 Bartender Spirits Awards gathers the top on-premise buyers, bar managers, and bartenders who have a direct influence on the US on-premise market.
Grow Your On-Premise Brand Presence In The US Market by put your spirits in front of them and get rated by Mixability, Balance & Versatility, Price, Packaging, and Taste, Mouthfeel, & Finish. Registration Portal is now Open.
Deadline For Submission Is Approaching Fast
Leading spirits brands from around the world now have an opportunity to grow their business and gain the attention of top on-premise buyers, Bar managers, bartenders, and influencers within the U.S. on-premise industry. Time to submit your spirits in the 2021 Bartender Spirits Awards.
KEY DATES
Special Pricing ends on March 31, 2021 ENTER NOW
Warehouse Closes For Samples: April 23, 2021
Judging: May 17, 2021
Winners Announced: May 31, 2021
FEE SCHEDULE (Per Spirit)
$145 - Special Pricing - Now till March 31, 2021
$165 - Regular Pricing - April 01, 2021 to April 20, 2021
Quantity Discount Now Available
3 to 9 entries: 10% discount
10 to 14 entries: 15% discount
15 or more entries: 20% discount
(Price in USD)
2021 Registration Are Now Closed.