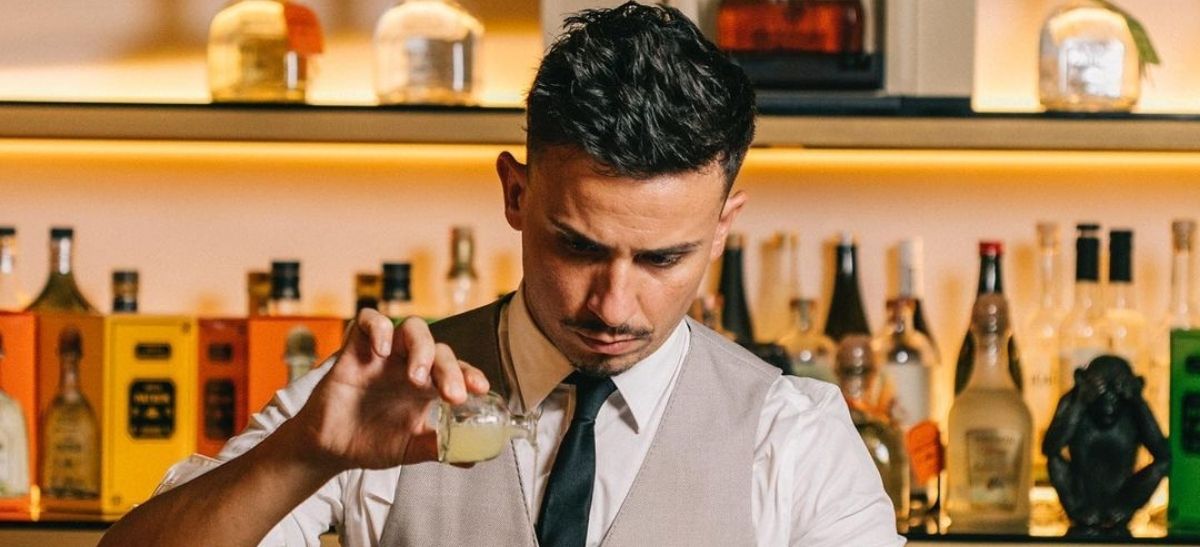 19/01/2022 Yeray Monforte is a Chemistry Bartender, Gastronomy Professor at Gasma, and the Owner of Bad Company 1920, a Speakeasy Bar in Madrid.
Yeray Monforte was crowned as the global winner of Patron Perfectionists 2018 amongst 1400 bar professionals from around the world. Being an important part of the Barcelona bar scene, he has won various other awards including the Best New European Bar at the Mixology Bar Awards 2018, Best Bar in Spain at Coaster Awards 2018, and a place in the World's 50 Best Bars in 2018. Believing in education and training being an essential part of the industry, he is also a Professor and teaches at Spain's GASMA University.
[[relatedPurchasesItems-31]]
Tell us a little bit about yourself. How did you begin your career and how did you progress into this role?
I started in a small city in the North of Valencia (Castellon) and fell in love with the cocktail bar after finishing my studies in Chemistry. Then I worked in San Sebastian, Ibiza, Tenerife, and Barcelona before creating my bar in Madrid.
Define your role and the tasks involved in your role.
I am the Owner of Bad Company 1920, and with that, I come in first and leave last. I am in all positions, bartender, barback, floor, door, etc. But the one position I like the most is being the Trainer of the new team.
How can suppliers work with you to drive sales?
Due to volume sales agreements, in the world of cocktails, people are not very faithful. I prefer a supplier who loves me and I will love him in return.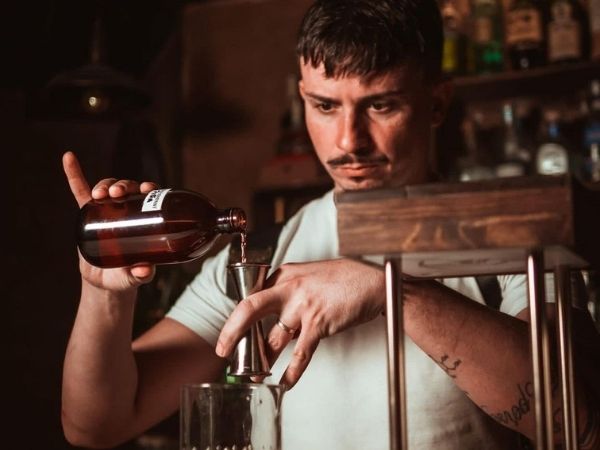 Give us an example of a profitable bar menu program with examples of names and why you have them.
I always talk about Homemade. I think it is the expression of quality and savings whenever you have a team involved. A commercial syrup costs around $10 or more, which you can make yourself for $2-3.
What do you look for items that qualify for house pour?
Quality, Price, and Differentiation
What are the four main things you focus on daily in your role?
1. Teaching
2. Preparation
3. Technique
4. Hospitality
5 ways to upsell drinks at the bar
1. Closeness
2. Sympathy
3. Knowledge
4. Fun
5. Professionalism
Tips on training new bartenders
The most important thing is to make them feel special and motivate them. I wish I had a teacher like me when I started. I always think of this to help them.
What are the drinks trending in your country?
Gin & tonic, Paloma, Espresso martini, Gin mare, Seagrams, Zacapa23. Gin is the king in Spain right now.
What's customer service to you?
It is everything, from beginning to end. It is giving you the best service. Let's not forget that they are what make us work. I always say that making a client smile is what I like the most about my job.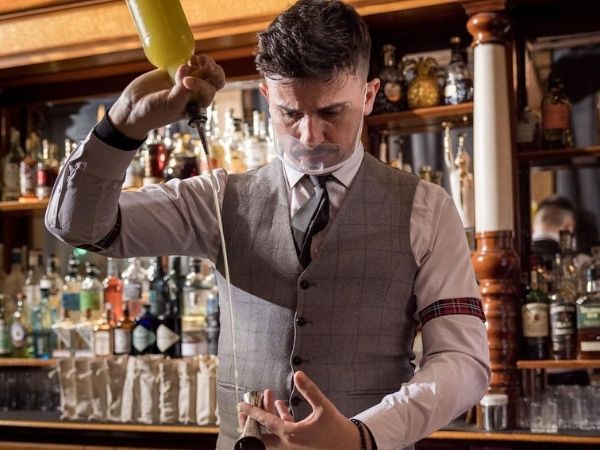 Define a good bartender.
Some who is hardworking, passionate, a student, punctual, friendly, dreamy, close, friendly, clean, and tidy,
How do you manage non-performing brands?
I try to give them extra affection so that the end customer knows them.
How can you increase your beverage sales with the selection you already have?
Focusing on the client is what I say
How according to you has the role of the Bartender evolved, especially now during Covid times?
Only the best have survived. Now everything is beginning to improve but the not-so-well trained bartenders have to start from 0 after the pandemic.
What else do you look for in a brand before saying yes apart from quality, value, and package?
The people behind the brand, the love you receive, and the history of the brand itself.
Your favorite places to enjoy drinks.
I just need a good professional behind the bar, a good company (or even alone), and not much more. I would prefer CREPS AL BORN in Barcelona to enjoy my drinks.
What's the best and worst part of your job?
The best part is to create and make people happy and the worst is to clean.
Interview by Prithvi Nagpal, Editor & Sommelier, Beverage Trade Network