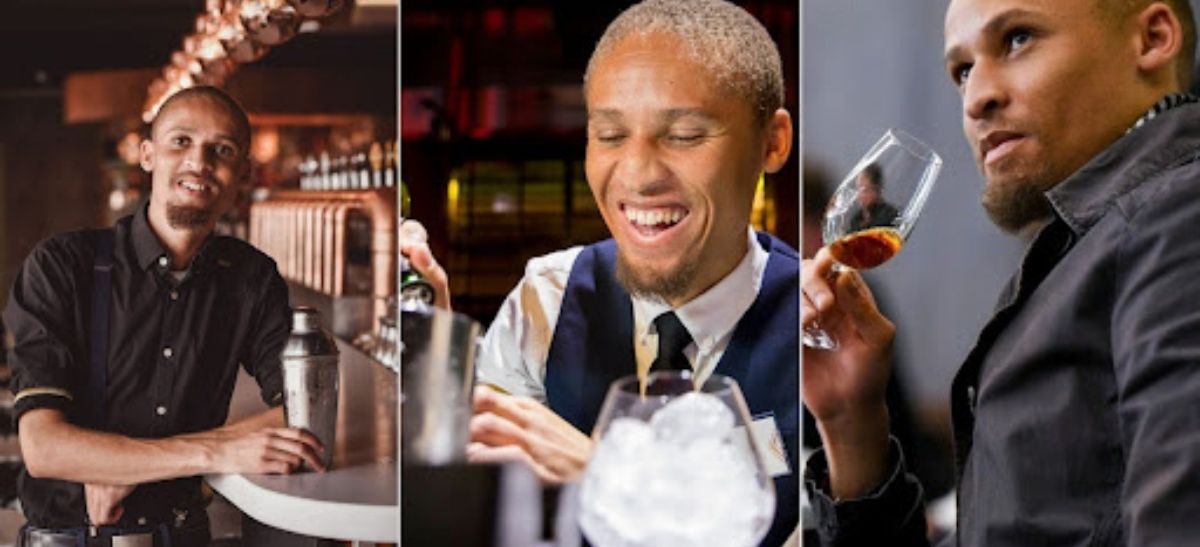 12/09/2022 We asked 16 questions to Ahe Jafta, the Bar Manager of the Roaring Rabbit which is one of the best pubs in Dubai.
Ahe Jafta is the Bar Manager for Roaring Rabbit, a classic English gastropub at Taj Exotica Resort & Spa, the Palm. Hailing from South Africa, Jafta has been bartending for more than a decade and currently manages one of the busiest bars in Dubai. He has been a part of top bartending competitions including, World-Class UAE and Chivas Masters UAE. He has also competed in the 2009 Master Chef South Africa, showcasing his passion for food and beverages. We sat down with him for a quick rapid-fire round to understand his role and learn from his bartending experience.
[[relatedPurchasesItems-31]]
How did you begin your career and how did you end up in this role?
Started off as a part-time job but fell in love with bartending and it's been the best roller coaster ride of my life.
What are some of your responsibilities as a Bar Manager?
Creating cocktail menus, curating an experience for clients, making sure my team is taken care of.
How can suppliers work with you to drive sales?
Activations, advertising on their platforms, supporting with FOC (Free of Cost) stocks.
An example of a profitable bar menu program.
Night Jar, the menu is simple and cost-effective but sounds like a million bucks.
What do you look for items that qualify for house pour?
Cheap and also good quality
What are the four main things you focus on daily in your role?
Stock, team wellbeing, admin, and customers.
Ways to upsell drinks at the bar.
Make your drinks fun, delicious, and value for money. Advertising your specials.
Advice for budding bartenders.
Always be ready for anything to go wrong and also be patient.
What are the drinks trending in Dubai?
Low ABV drinks, like Aperol Spritz, and also low calories drinks.
What's customer service to you?
Making everyone feel at home, and treating customers with respect.
Define a good bartender.
Someone who knows what each and every guest drinks, can hold a conversation.
How do you manage non-performing brands?
Run specials, use in cocktails. Everyone needs love!
How, according to you, has the role of the Bartender evolved, especially now during Covid times?
Now bartenders are more like doctors, the hygiene standards have improved.
What do you look for in a brand apart from quality, value, and package?
Does it fit with my brand and what benefits am I getting from the brand as an outlet.
One common problem in the bar business.
Interior design, always making everything pretty but not practical.
Your favorite places to enjoy drinks.
Any bar with good people and good music.
Header Image Source: Feed That Bird and Read 2 Write
Now Accepting International and Domestic Submissions. Enter Your Brands Before October 31 and Save Big. Time To Grow Your Brand In Bars, Hotels and Restaurants Of USA.