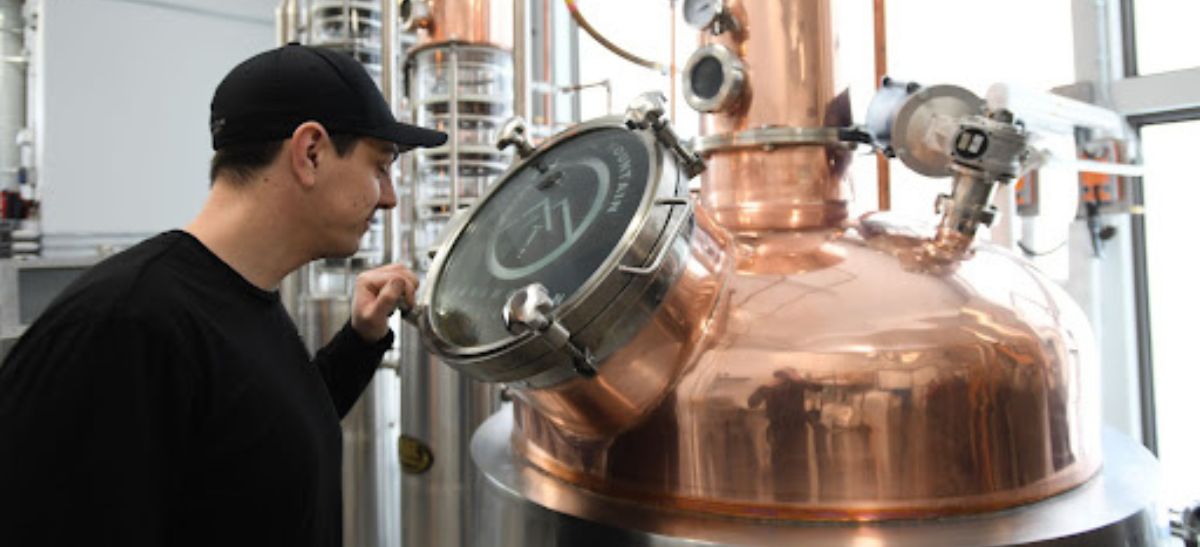 13/02/2023 Head Distiller at Killington Distillery with experience in kombucha, beer, spirit and cannabis beverage production.
What has your distilling career been like? Tell us a little about your background.
I started my career in craft beverage brewing kombucha, which was probably the hardest fermented beverage I've made. Trying to keep a fermented product under the .5% ABV limit, only using controlled fermentation is quite a challenge. After that I took a position as a brewer at a local brewery and shortly after that, I was promoted to Quality Manager. In that role, I assisted with maintaining the "heart and soul" of their beers through a brewery expansion. I started my distilling chapter in my career when I was offered my current position at Killington Distillery. We opened one of the few hotel distilleries in the nation at the start of the pandemic. To say this was a challenge is an understatement. Changing regulations, and broken supply chains made everything so much harder than in the past. However, it was a great learning experience that provided us with a great foundation to build from.
How do you think the Spirits industry has evolved?
It appears to be evolving in a similar manner to the beer industry, just at a slower rate. The spirits industry seems to be in the place that the beer industry was in back in 2008. We are seeing more distilleries open and the consumer is becoming educated. In particular where spirits are distilled. Recently, I've been having more conversations with consumers about where certain products are made. When I started no one asked me about MGP. Now it seems that I'm having that type of conversation more frequently. It's great to see the evolution of the industry. It's quite exciting, it's allowing for a lot of experimentation and new flavors. Especially in the RTD and whiskey sectors.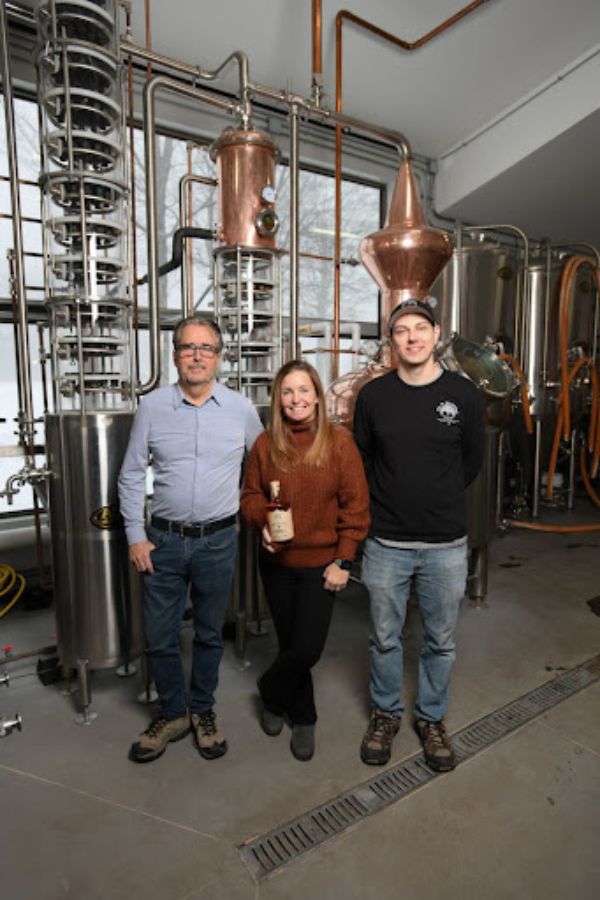 Image: Jack Wase, Owner, Caroline Wase, Owner and Ryan Bremser, Distiller; Source: Killington Distillery
Tell us a little about your day-to-day role.
My day-to-day role at the distillery is one of the general operations and production. It's really a dynamic role. Some of the time I can be found running the still or mashing a whiskey. Other times it could be filing reports or attending a farmers market or tasting. I think that is why I enjoy it so much, the constant change in tasks and new challenges to overcome. It's certainly not a desk job.
what's your elevator pitch to a bartender when pitching your brand
We are a local small-batch distillery that is focused on creating new and unique spirits from locally sourced producers. Our goal is to encapsulate the mountains that surround the distillery in every bottle.
How do you help bartenders with the depletions of your brand?
As a company, one of the most effective ways to help bartenders manage the depletion of our brand is by building strong relationships with them. This includes regularly checking in with them by phone or dropping by the bar to see how things are going and if they need any assistance. We focus on building strong relationships with bartenders and providing them with the tools and support they need to effectively manage the depletion of our brand.
What do you cover in your product training with bartenders?
The breadth and depth of our training depend on what each bartender wants. Some bartenders are really interested in robust training, while others aren't, we try to meet them where they are at and then build excitement around the brand. We provide them with pamphlets that have cocktail recipes, tasting notes, food pairings, and product descriptions. Our bartenders complete in-house training that includes tasting and a more in-depth conversation about our spirits and spirits in general. If a bartender is local or comes to the Killington area we invite them to come to the distillery for a visit where we show them where the spirits are produced and how we present them to our customers. I think this is a great way for them to connect to our product and it helps them to become an advocate for our brand.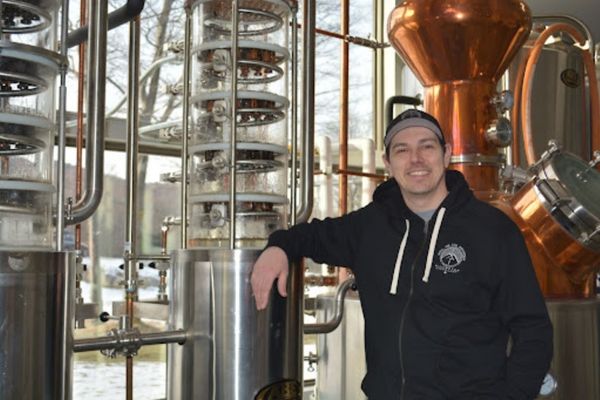 Image: Ryan Bremser; Source: Killington Distillery
How do you think a distiller can help in driving marketing and sales personally?
How a distiller can help sales and marketing by bringing a level of authenticity to the brand through a deep and personal connection to the spirits in the bottle. I know from my experience with sales I can offer the customer every little detail about the product. All the way down to what barrels a given batch of bourbon was pulled from. With that level of detail, it helps to foster a personal connection between the consumer and the brand. That is the type of connection craft distilleries need with their consumers in order to compete with the larger national brands.
Define a good distiller.
To be a good distiller, I think you need to have attention to detail with strong problem-solving skills. It is important to have the ability to learn from your mistakes and success and to accept criticism while not taking it personally. It is important to have a sound understanding of the process so that you know " if I make this change to the process I should get this outcome", a desire to constantly improve, and finally to know when to stop.
Which is your go-to drink and what is the perfect setting you enjoy it in?
My go-to drink is pretty simple, and whiskey, neat. If I'm feeling adventurous I'll pour it over ice. I also enjoy gin and tonics in the summer. The perfect setting is anywhere I can be around those I love and care about.
What do you do when you are not distilling?
If I'm not distilling, I spend most of my time with my family, playing with my kids, or spending time with my wife.
What is your idea of a good life?
When I think of the good life, I think of it being lived, not as a reflection upon past actions or some platonic road map to the ideal of the "good" but rather as an activity one is eternally engaged in. It is a way of being-towards-the-world that is actively manifesting the freedom of others. As Simone de Beauvoir once put it, "One's life has value so long as one attributes value to the life of others, by means of love, friendship, indignation, compassion."
Header Image: Ryan Bremser; Source: Killington Distillery
Get In Front Of Leading Bartenders and Grow Your On-Premise Presence. Now Accepting International and Domestic Submissions. Enter Your Brands Before Super Early Deadline Is October 31, 2023, and Save.