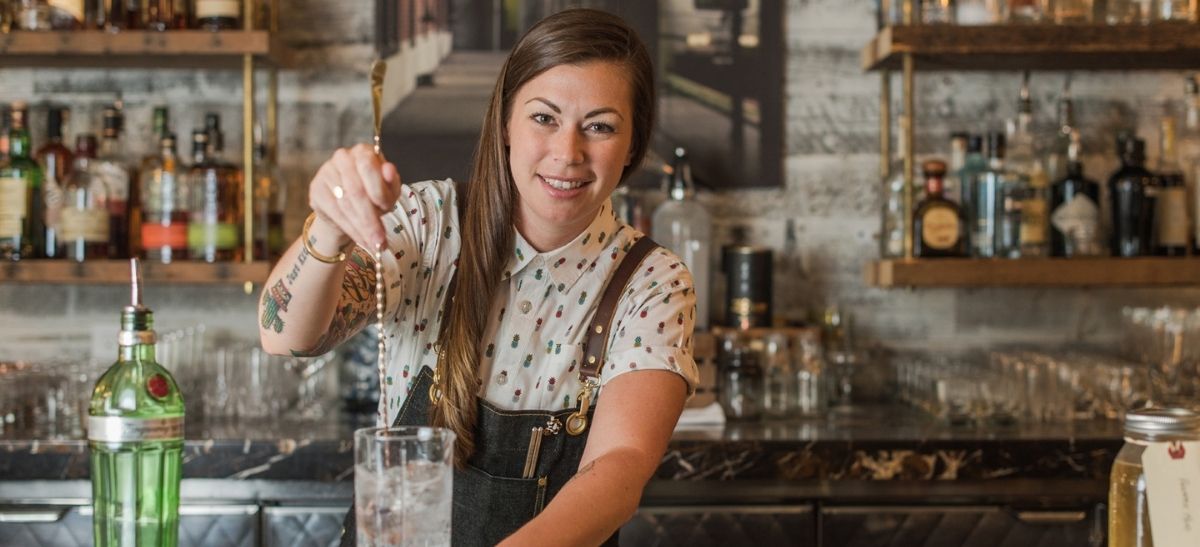 10/09/2022 Kaitlyn Stewart, Global Bartending Champion 2017, shares insights into creating a profitable bar program, upselling drinks at the bar, and common problems in the bar business.
Kaitlyn Stewart is a Global Bartending Champion. In 2017, she was the first Canadian to win the prestigious World Class Global Bartender of The Year, title. Since then, she has been traveling the world giving seminars on spirits & hospitality. Doing pop up bars at some of the world's best bars and judging international bartending competitions.
Tell us a little bit about yourself. How did you begin your career and how did you progress into this role?
I have been a bartender for almost 17 years now. Started off as a job to help pay for University and has turned into a fulfilling career. 2015 was a real turning point for me in my career. I moved away from high-volume bartending and stepped into the craft cocktail world. I found a mentor who showed me that there was more to bartending than just pouring liquid into a glass. In 2017 things really changed for me when I won the title of World's Best Bartender at the Global finals of Diageo's World Class. Since then, I've had the opportunity to travel the world, meeting so many talented and passionate bartenders along the way. Fast forward to a crazy pandemic and a lot of pivoting, I have now started my own consulting and content curating business. I absolutely love connecting with not just other bartenders, but with cocktail enthusiasts from around the world.
Define your role and the tasks involved in your role.
As a consultant, my role is always changing. I create cocktail programs, offer training, manage spirit lists, execute efficient pour costs, and beyond.
Give us an example of a profitable bar menu program with examples of names and why you have them.
Profitability varies from city to city. I like to aim for a certain pour cost percentage when putting together a program.
What do you look for in items that qualify for house pour?
I've never really been a fan of "house pours". I think it's much more valuable to try and sell by specific brands. If someone asks for a vodka soda, my response is, is Ketel One okay? By giving the guest the option to choose, it empowers them.
What are the four main things you focus on daily in your role?
Efficiency, staying on top of current trends, accessibility, inclusivity.
5 ways to upsell drinks at the bar.
Can't go wrong with the classic upsell, would you like to make that double? Always ask for brand preference. Exclusive offers. Premium offers. Brand education.
Tips on training new bartenders
Lead by example.
What is customer service to you?
I don't often use the term "customers", I much prefer to use Guests. Because when you treat people like guests, they will have a much better all-around experience.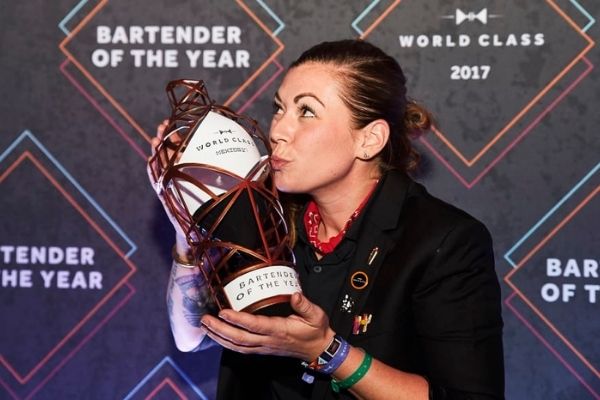 Define a good bartender.
A good bartender should be extremely adaptable. Ready to face any situation thrown their way. They should also be able to multitask and anticipate the guests' needs.
How do you manage non-performing brands?
Sometimes you have to get extremely creative so you don't have inventory just sitting on your shelf. Whether that's using the brands in Happy Hour cocktails, or "House Blends".
How can you increase your beverage sales with the selection you already have.
Have some fun with your cocktail programs. We live in an extremely visual time, people want to have a bit of "razzle-dazzle" with their drinks. I hate to say it, but the more fun and inviting your cocktails are, the higher the demand will be for them.
[[relatedPurchasesItems-31]]
How according to you has the role of the Bartender evolved, especially now during Covid times?
A bartender has to be a host, a wealth of knowledge, adaptable and quick! We are living in strange times. You need to be prepared for anything.
What else do you look for in a brand before saying yes apart from quality, value, and package?
I want an engaged sales rep. Someone who is willing to put in that extra effort for staff tastings and training.
Give us an example of a common problem in the bar business and how you handle it.
The phrase, "The customer is always right", is extremely outdated. Having to approach situations with unhappy guests can be tricky. But it's important to stand in solidarity with your staff and show that you have their back, not just the paying customer.
Your favorite places to enjoy drinks.
I love a classic dive bar. Good music, great atmosphere. If I'm lucky, a pinball machine in the back.
What is the best and worst part of your job?
The best part is truly making someone's night. The worst part is having to end someone's night.