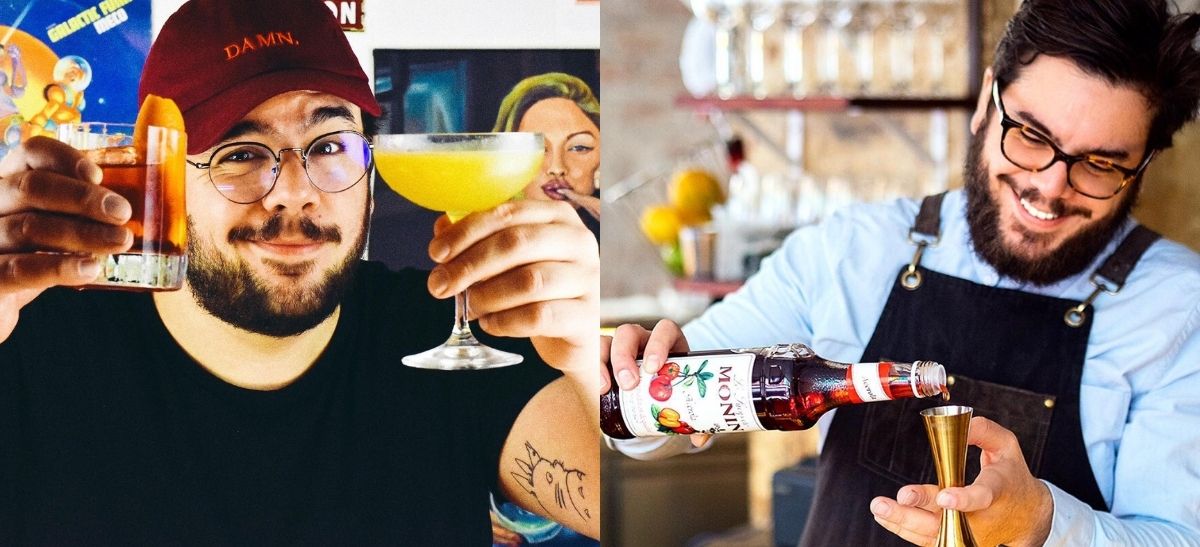 21/01/2022 Rémi Massai, Owner of French and Stormy, shares insights into managing the bar menu, drinks selection, upselling, and challenges in the bar business.
Rémi Massai has been one of the three finalists in the 2019 Bacardi Legacy Bartender Global Cocktail Competition in France. Being the Founder of French and Stormy, he provides bar consultation services to several establishments and has over 10 years of professional experience in this industry. He is also a Content Creator and creates content on several social networks regarding the marketing of bars.
Tell us a little bit about yourself. How did you begin your career and how did you progress into this role?
Born in Paris and raised in the South of France, I am a barman with multiple skills. I am experienced, passionate, present, and recognized in the hospitality industry. I started a bar in the nightclub over 10 years ago and matured from experience to experience. I started specializing in cocktails following an international competition and now I live my passion through supporting brands and establishing to develop. I am also a founder of a cocktail company named French and Stormy.
Define your role and the tasks involved in your role.
I am a multi-talented bartender and entrepreneur and I combine both these skills to serve my clients. Between Bar and Marketing, I work on various projects.
[[relatedPurchasesItems-31]]
What questions would you ask the bar owner before you plan your sales growth strategy?
I start by knowing the history of their place and the role of each person in their project. Then by evaluating the optimal conditions to develop their business, I will try to understand the problems that slow it down, I will also ask them clearly to define what they expect from the establishment in order to better understand their objectives.
How can suppliers work with you to drive sales?
By benefiting from a brand image and a vision of the cocktail in tune with the times, we can highlight the trendy products of our suppliers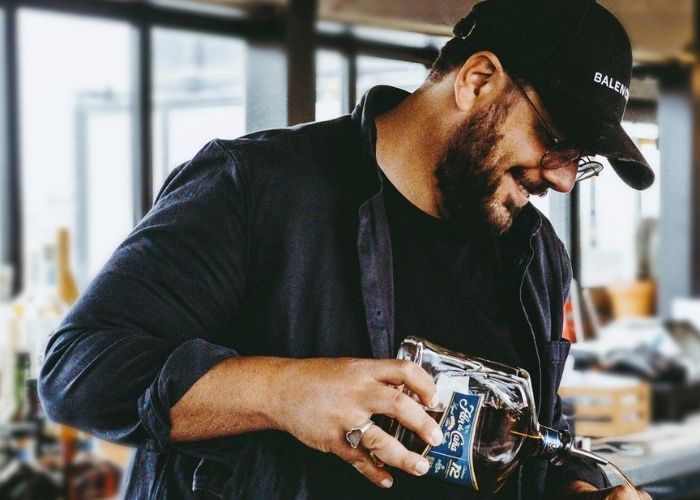 Rémi Massai, Source: Instagram
Give us an example of a profitable bar menu program with examples of names and why you have them.
For me the planning is important: Using local and seasonal products and the no waste rule is better for the planet and for your pocket. The acids could be a good solution as well: citric acid did save me unnecessary waste and money on various occasions
What do you look for items that qualify for house pour?
The best balance of Price and Quality possible.
What are the four main things you focus on daily in your role?
I focus on my schedule daily so that it is as organized as possible. It is also about responding to the demands of my customers as much as possible. Finally, I try to promote my work on social networks and never stop learning new information.
5 ways to upsell drinks at the bar.
Having a team of professionals, Bartenders that have a dynamic and complementary profile
By having quality spirits and working with seasonal and current products.
Finding fair ratios that remain attractive to customers.
Having a well-presented Back bar and contemporary decor.
Finally, having a professional and accessible guest service to properly advise the customer.
Tips on training new bartenders.
Be yourself and understand your own vision of the bar. Learn your classics and resist stress. Think about what you could do to have a good evening for yourself and then try to transmit it to the client during the service. Finally, keep smiling and welcoming despite the circumstance and especially sort your problems with your colleagues at the END OF THE SHIFT!
What are the drinks trending in your country? cocktails, brand names, categories?
France is a difficult market because it is a wine country. The classics still have an important place in speakeasy but customers prefer long drinks to parties. The Moscow Mule is adored by the public with the Spritz on sunny days
What's customer service to you?
For me, customer service is a good welcome, high-quality products, the ability to create a special atmosphere for everyone individually, and sharing the bar's philosophy.
Define a good bartender.
A good bartender is a person who understands his profession: Hospitality. He must meet the needs of his customers but also make them discover new flavors through his creations. A good bartender should know his classics. He must also realize that it is a daily learning profession and that each bartender has a different vision of our profession, which makes it our richness.
How do you manage non-performing brands?
These are often cycles, you just need to give them the right leads so that these brands can perform well in the future.
How can you increase your beverage sales with the selection you already have?
To increase its performance, it is a matter of having a trained staff that is ready to advise customers and a clear and well-appointed back bar so that all spirits can have a potential sale.
How, according to you, has the role of the Bartender evolved, especially now during Covid times?
Above all, the Bar is a creator of social ties, which is what customers come to look for in our establishments. The barman is an ambassador of this moment and he must create a customer experience that makes the customer want to come back. The confinement allowed the bartenders to promote themselves on social networks and to exchange the know-how. Covid has closed many establishments, so it is a question of having a united vision of the industry.
What else do you look for in a brand before saying yes apart from quality, value, and package?
To have a good brand in the bar, it is necessary for its philosophy to be adequate. A brand must be of relevance and in tune with today's rapidly changing market. Social networks are also an important lever for a brand to be recognized!
Give us an example of a common problem in the bar business and how you handle it.
The major challenge is staff management, to have motivated and responsible teams you have to know how to pay them at their fair value and not underpay. It is also necessary to think about suitable schedules and not to impose too long working hours because it is kind of a long-term investment. Finally, do not hesitate to give yourself the means to innovate, there are solutions for all prices to and have a modern and up-to-date establishment.
Your favorite places to enjoy drinks
A good counter anywhere as long as the welcome is warm and the products are of high quality.
What's the best and worst part of your job?
The best thing in our business is sharing in all its form. And in my personal opinion, the worst part is the sometimes late and restrictive schedules as well as the heavy load of stress perpetually.
Interviewed By Prithvi Nagpal, Editor & Sommelier, Beverage Trade Network
Get In Front Of Leading Bartenders and Grow Your On-Premise Presence. Enter Your Brands Before the Early Deadline Is January 31, 2024, and Save.