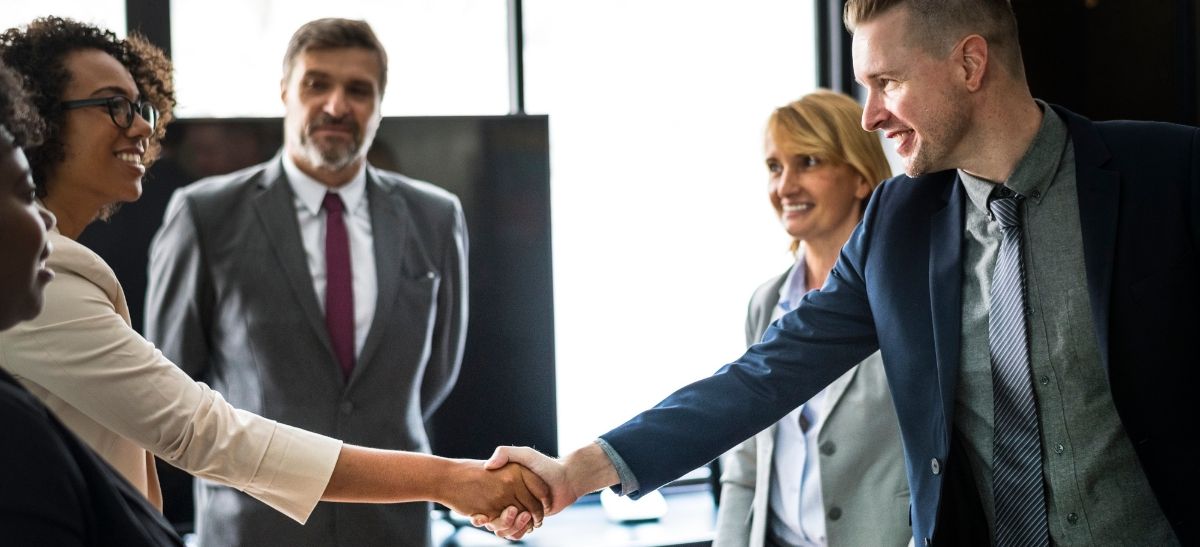 21/10/2019 Building relationships with your distributor is crucial. Here are 7 tips on how to build a relationship with your distributor.
Building a successful spirits brand doesn't mean only focusing on your quality, marketing, and equipment. You need to keep in mind that as a spirits brand, having a good relationship with your distributor is one of the most important things you should be focusing on.
Having a good relationship with your distributor is essential if you want to build a successful brand. Remember that without your distributor, your spirits will not make it to the consumer, and without the consumer picking your bottle off the racks, or ordering it at a restaurant, you will lose out on sales.
---
---
Like Patricia Frapp once said, "don't celebrate closing a deal, celebrate opening a relationship".
Here are 7 tips on how to build a relationship with your distributor.
Meet with your distributor in person
Yes, in the era of technology, phones, emails, and social media are effective means of communication - but nothing beats a good face-to-face action. By meeting with your distributor personally, they will be able to put a face to the name they've been receiving emails, calls, and texts from. The fact that you took the step to meet with your distributor will also send a message to the distributor that they are important to your business.
Take your distributor out
A simple coffee, or a drink, or lunch, where you and your distributor can sit and chat is a great way to start building a relationship with your distributor. Your distributor will appreciate your effort in connecting with them and this is where you can share your passion for your business with them. Distributors are in the game to make money, so it's important that you show them how passionate you are about the same, and crack deals which will end up being profitable to both you and the distributor.
Click here to check out Tips for spirits suppliers to grow distribution in bars and pubs
Keep an open line of communication
Communication is an essential part of any relationship, be it personal or work. It is important for your distributor to know what you're thinking, and it is also important for them to know that you appreciate their feedback and consider their opinions as well. In the end, they're the ones putting your product out there, so it's very important for them to feel like their opinions matter. With an open line of communication, you will be able to connect with your distributor easily and your distributor will also appreciate their opinions being taken seriously.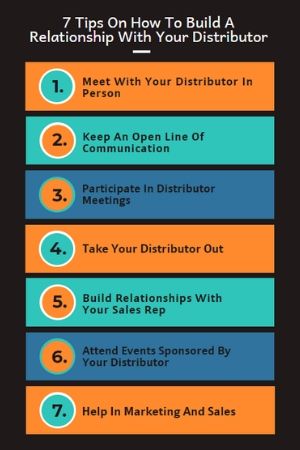 TIP : Keep your distributor informed about what is going on in your end of the business. This is because distributors like to know what they're getting into. They're going to want to know if you can fulfil their orders or not. So keep them informed about things going on in your business, so that they can crack deals for you accordingly, and they also feel like they're in a loop with your business.
Participate in distributor meetings
Being a part of distributor meetings will keep you informed about how things are going on their end of the business, and it will also give you a chance to give your opinion and be more active in the business. Being involved in distributor meetings will also show the distributor that you cared enough to be a part of their company, and what is happening on their end.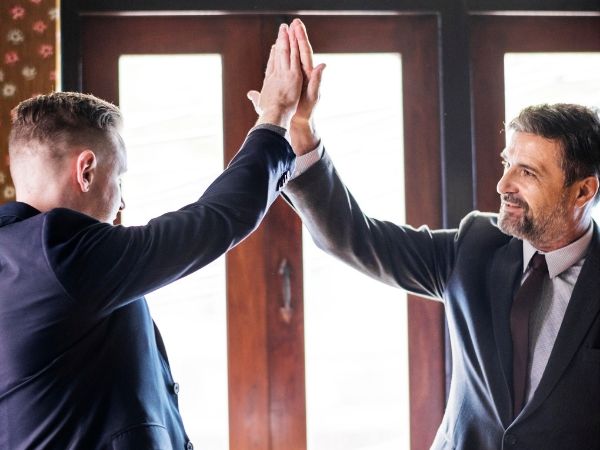 Build relationships with your sales rep
This might be something you've heard over and over again, but building relationships with the sales personnel is very important. The sales personnel are the heart of the distributor. There are many ways in which you can build relationships with the sales personnel. Some of them being, sending Christmas cards, or the occasional extra bottle of wine just for them, or a simple thank you. You have to be a likable supplier.
Attend events sponsored by your distributor
Once again, attending an event that is sponsored by your distributor will show them your support towards their business, which will help you strengthen your relationship with them as it will build a trust factor between both of you. Attending events sponsored by your distributor is also a great opportunity for networking, where you will be able to make new business relationships - and if your relationship with your distributor is already strong, then they're likely to put in a good word for you.
Help in marketing and sales
Make sure your distributor knows that you're all in when it comes to doing the extra work to market and sell your brand. This way, they know that you're serious about business, they know that you want good for their company and yours, and this also builds a trust factor.