24/11/2020 Cocktails are key to any good bar - but should you shake up your selection for the colder months? Cocktail expert Diana Pittet explains why and how.
When the temperature changes, so do our cravings. Warmer clothes, heartier food, an overwhelming desire to be out of the cold - and different flavours, too. This can apply to cocktails as much as beer and wine. Bartenders need to be aware that their customers might want something quite different in December than what they were guzzling in July.
One person who understands this well is cocktail expert Diana Pittet. She owns Night Owl Hospitality, a cocktail catering company in New Jersey, and teaches a graduate class on the history, culture, and politics of drinking at New York University. She also leads regular cocktail tours of New York, so she's well aware of what's happening in the world of mixed drinks.
So what does she enjoy in the winter? "I give myself permission to drink more of the bitter spirit-forward cocktails that I enjoy," she says. "You can make fewer excuses to yourself and to others when you want those nice brown, rich spirits.
"Winter cocktails tend to go more towards the baking spices, don't they? I think especially in the States, we shift towards warming, baking spices in the winter: Allspice, cinnamon or nutmeg."
---

---
Which spirits work best in the colder months?
"Whiskeys, either American or Scotch whisky. Even just the color is more associated with the colder months. Rum, too, because alongside that desire to embrace the cold and warm yourself up in the cold, there's this alternate route to take of trying to think of sunnier days. It's really fun to make Tiki-style cocktails with rum, but maybe again with some baking spices in it to winterize them."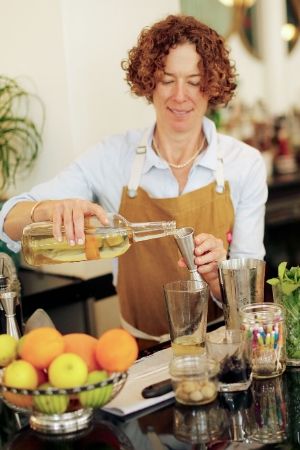 How much should bars change their menus?
"You need to be careful: you shouldn't go all the way because I think you're in danger of becoming just one thing. People like different things at all different times of year so I think you can change an element of your menu to the winter style cocktails because people will be looking for them - but then also keep whatever's tried and true. And also not everybody likes whiskey, so make sure you have some gin drinks or some vodka drinks on your menu too."
Which cocktails shine in winter?
"You need to have a hot cocktail on your menu, like a hot toddy or a spiked cider or hot chocolate with chartreuse. Then as I was mentioning, the boozy spirit or bitter spirit for cocktails. Maybe a twist on an old-fashioned, perhaps with a spiced syrup or different types of bitters to bring that winter profile to them.
"One of the drinks I really love during the wintertime, which is not to follow any of the suggestions I've given, is a gin martini. There's something about when you have a cold, crisp night, somehow the cold crisp martini perfectly complements it."
And what about champagne cocktails? It's a festive time of year …
"Throughout the United States baking spices are very much associated with Christmas, and sparkling wines are more with New Years. But sparkling cocktails are essential: Nothing gets the party or the holiday season started like bubbles."
Speaking more generally, what are the key elements in terms of hospitality right now?
"In New York, I think there's a big shift towards the customer. Maybe 15 years ago, when the cocktail renaissance was just starting, bars had to consciously separate themselves from run-of-the-mill cocktail places and they did this with certain cues: there was no vodka in the back bar and there was a little bit of, not 'holier than thou', but we know more about cocktails than you. Now I think there's a shift to 'if a customer wants a vodka or vodka tonic, that's fine'. We're not saving lives. We want to create a great experience for our customers!"
---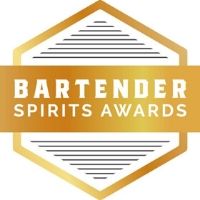 Bartender Spirits Awards gathers the top on-premise buyers, bar managers, and bartenders who have a direct influence on the US on-premise market.
Grow Your On-Premise Brand Presence In The US Market by put your spirits in front of them and get rated by Mixability, Balance & Versatility, Price, Packaging, and Taste, Mouthfeel, & Finish. Save up to $70 per spirit entry.
Deadline For Submission Is Approaching Fast
Leading spirits brands from around the world now have an opportunity to grow their business and gain the attention of top on-premise buyers, Bar managers, bartenders, and influencers within the U.S. on-premise industry. Time to submit your spirits in the 2021 Bartender Spirits Awards.