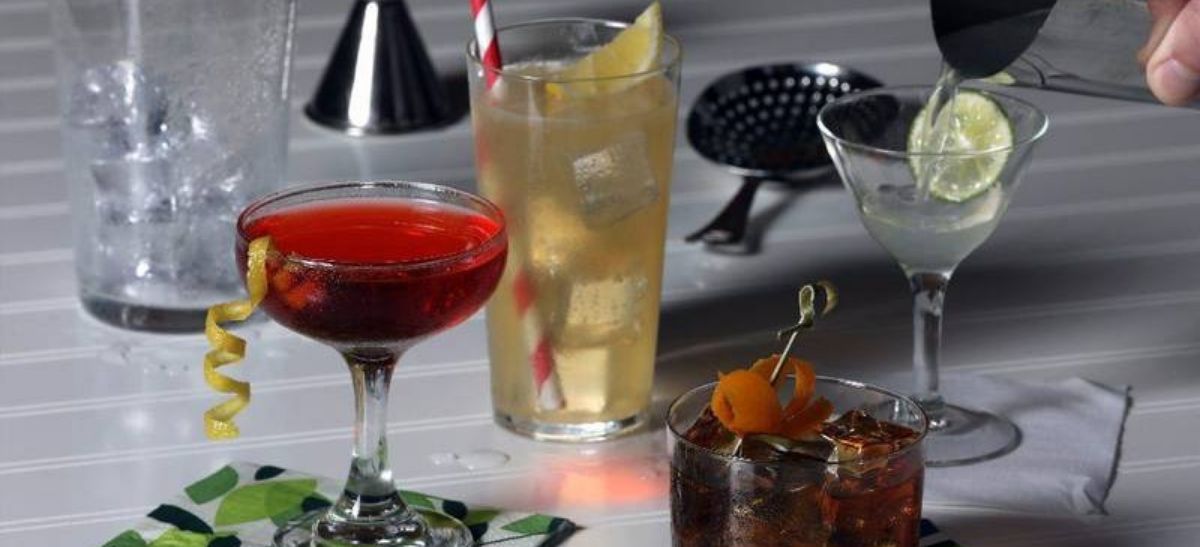 27/04/2022 If you're wondering what cocktail mixers will work best with your favorite spirit, here's a quick guide that can come in handy the next time you decide to experiment.
Let's be honest, mixology is no joke. It's an art that you master with time. Choosing a spirit, picking the right ingredients and mixers, and adding proper ratios, all work together to achieve a balanced drink.
But I'll be lying if I say I haven't been secretly wanting to experiment with some bottles in my dad's home bar. And I can bet, some of these days you too don't feel like stepping out of your house to visit your go-to-bar, or maybe you're someone like me who also wants to flex a little at my next house party.
Whatever it is, you can always try to experiment, learn and discover your palate more. And the first step to do so is stocking up your bar with some essential mixers.
The choices of mixers include — Liqueurs, Bitters, Fruit Juices, Soda, and Garnishes. However, you don't need to include everything, and can simply begin with some basic mixers.
So here's a short guide that can help you understand how some of the major types of spirits can be mixed and enjoyed with basic and easy-to-find mixers.
Quick Tip – If you're trying mixing for the first time, you can follow a general rule of thumb to mix your alcohol with a mixer in a 1:3 ratio.
Also, check out this amazing article – A Guide to Bitters and Its Types and know more about bitters which are common cocktail ingredients.
Let's jump in!
Vodka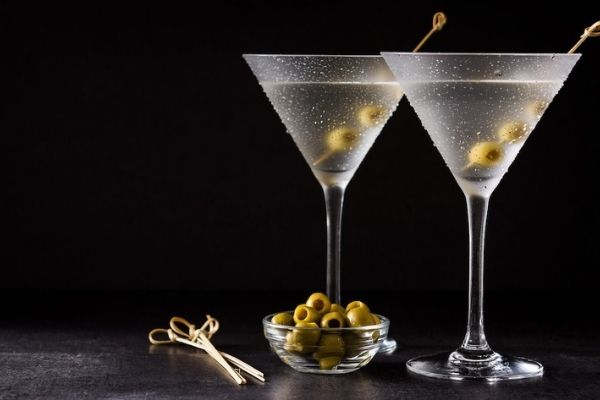 Image Source: Masterclass
Originating in the mountains of Russia and Poland, vodka is a clear liquor, distilled from grains such as sorghum, rye, corn, wheat as well as potatoes, fruits, and molasses. It is that one spirit in your bar that will take up anything you throw at it. Traditionally, vodka is drunk straight but you can go crazy with fruits and flavors when creating a vodka-based cocktail. Vodka Martini, Cosmopolitan, Screwdriver, White Russian, Moscow mule, Bloody Mary, Vodka Tonic, and Caesar are some popular vodka cocktails that you should explore at least once.
And if you are looking to make one for yourself at home, here are a few most common mixers that work best with vodka —
Lemonade or Lime Soda: Perfect for summers, lemonade or lime soda serves as a refreshing citrus base that blends really well with vodka.
Cranberry Juice: Cranberry juice is one of the best vodka mixers and very popular among first-timers. It is simple yet effective and is accompanied by tart flavor and berry sweetness.
Pineapple Juice: The sweet, juicy flavor profile of pineapple when mixed with vodka will give you a perfect tropical and breezy vibe.
Ginger Beer: Vodka and ginger beer is one of the favorite combinations to go with. It is a sweet, spicy, and fizzy combo that plays well in all seasons.
Red Bull: If you're thinking of mixing caffeine and booze, vodka and red bull is a big hit. It is a sweet and easy mixing option that keeps you energetic and a little loose.
Gin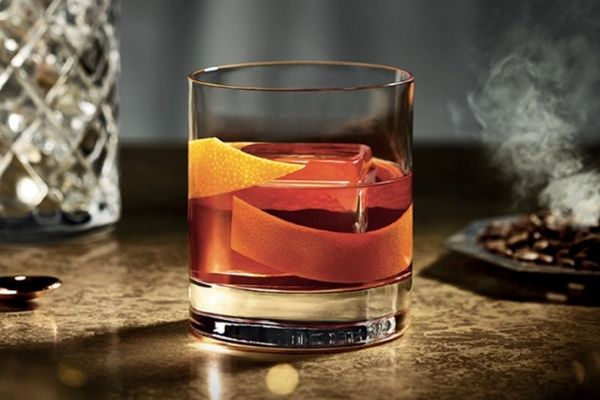 Image Source: Man of many
Infused with juniper berries and flavored with herbs, botanicals, spices, flowers, and fruits, gin is a clear, iconic spirit that comes in endless variety. It is one of the most versatile liquors out there and is a perfect infusion for many exquisite cocktails. With Gin & Tonic making a classic and most loved combo, Gin Martini, Negroni, French 75, Gin Fizz, and Singapore Sling are some of the popular gin-based cocktails that you can explore.
If you want to keep things simple yet exciting, here's a list of mixers that you can pair with your favorite gin —
Elderflower: When mixed with elderflower tonic or liqueur, gin becomes a perfect drink for hot summers. It serves as a more delicate alternative to your Gin & Tonic.
Bitter Lemon: Bitter lemon is a good alternative for you if you do not enjoy the taste of a tonic. Its tangy flavor is a refreshing way to compliment gin.
Soda Water: Soda water allows gin flavors to shine brightly with an extra touch of fizz. It makes a great swap if you're looking for a less sweet version. Add a slice of fresh lemon and you're good to go.
Grapefruit Juice: If you like citrus and bitter tangy flavors, gin and grapefruit juice makes a delicious combination for you to try.
Ginger Beer: Gin and ginger beer is one of the most loved combos for people who like a touch of spice to their dry gin as it brings out lovely flavors and botanicals found in a bottle of gin.
Coffee: The gin and coffee combo is not for everyone but it can work well for some. It neutralizes some of the flavors in gin and also highlights coffee notes.
Whisky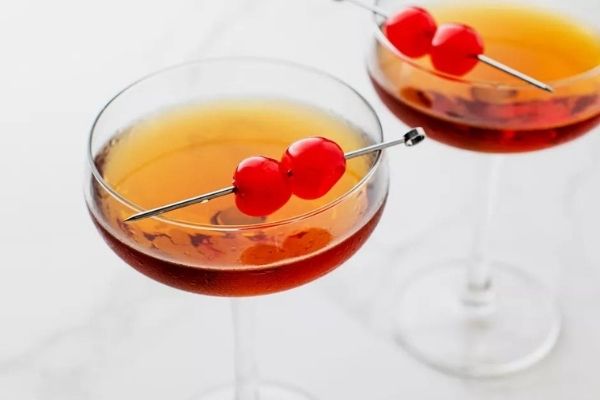 Image Source: The spruce eats
The unifying characteristics of whisky have been long loved by people all over the world. Made by fermenting grain mash including barley, wheat, corn, rye and aged in charred oak barrels, whisky continues to remain a holy spirit that most spirits lovers swear by. Its diverse specialty and flavors give people a unique taste of different cultures and regions of the world. Although often served neat or on the rocks, whisky is used in many classic cocktails like Old Fashioned, Manhattan Cocktail, John Collins, Whisky Sour, Sazerac, and Mint Julep.
If you're planning to experiment with the flavors of your favorite whisky, here's are some of the mixers that you can mix and try —
Coke: The classic mix of whisky and coke never gets old. It is a mix of sweet and smoky characters and is very easy to make.
Ginger Beer: Ginger Beer is a perfect sidekick for whisky which will add a little spicy-fiery touch to your cocktail.
Lemonade or Lime Soda: Good for lighter or blended styles of whisky, lemonade or lime soda gives a refreshing, sweet, and citrus twist to your cocktail.
Apple Cider: The mix of apple cider and whisky with ice is perfect for hot summer days. Apple cider enhances and complements the oaky notes of whisky with a little caramel sweetness.
Coffee: If you're a fan of Irish whisky then look no further and mix it up with coffee and some whipped cream. This cocktail is quite popular and keeps you going after a long night.
Vermouth: Vermouth is a good-old cocktail mixer that is actually a fortified and aromatized wine. Both dry and sweet vermouth blend well with bourbon and rye whisky.
Rum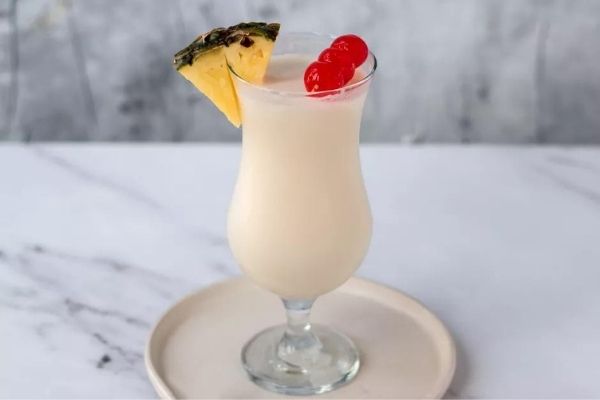 Image Source: The spruce eats
Rum is distilled from sugarcane molasses or sugarcane juice and is aged in oak barrels. Rum takes you to sandy shores and gives you a warm caribbean vibe, and is also a rescue source for the coldest winters. It is the backbone of many popular cocktails and no bar is complete without a bottle of rum. Some well-loved rum-based cocktails are Dark 'n Stormy, Pina Colada, Daiquiri, Mai Tai, Mojito, and Rum Swizzle.
Here's a list of mixers that you can buy from your nearest supermarket to pair with your rum —
Pineapple Juice: Mixing fresh pineapple juice with rum gives you a simple version of Pina Colada. Its fruity and tropical flavors fit perfectly with rum, making a refreshing cocktail.
Grapefruit Juice: Grapefruit juice and rum is a great pick for summers. Its tart and citrus flavors give a crisp finish to a light rum.
Coconut Water: If you want something light and less sweet, coconut water and rum is a good choice for you.
Ginger Beer: Ginger beer adds a tangy, rich, and spicy flavor to a dark rum and is also the recipe for classic cocktail, the Dark 'n Stormy.
Coke: Every rum lover has once tried the basic, old combo of coke and rum. It makes a refreshing pick after a long day.
You can also get pre-made cocktail mixers from some of the top selling brands like —
Article by Aanchal Sharma, Beverage Trade Network
Header Image Source: Chicago tribune