22/04/2020 Restaurants and bars have taken a big blow during the pandemic, but they're not holding back. Here's how the on-premise sector is powering through the Covid-19 outbreak
The hospitality sector received a major blow when the pandemic struck. With all on-premise establishments closing down, and sales dropping by a heavy percentage, restaurants and bars took the hit the hardest. But of course, people are still eating, and the industry has found a way to stand on its feet yet again.
Thanks to delivery services, restaurants and bars are able to keep some of their operations working, and are able to give their customers what they want. When the pandemic struck, and restaurants started closing down, Doug Zeif's new seafood restaurant, High Dive, located in West Palm, took the hit as well. However, Zeif went straight ahead and went into thinking mode as to what he can do.
"Well as soon as things hit us, and we are a new restaurant, we just opened up in January, and the outbreak hit us pretty fast. So for us, we're feeding the elderly and we're getting paid for it, so that's how we're retaining staff. And of course the deliveries. Along with that, we're also delivering, offering pick-ups, and curbside pick-ups as well. " said Zeif.
The delivery & to-go sector rises.
People are still drinking and eating, and thanks to restaurants and bars, they can continue doing so. For most restaurants and bars, their source of income right now is delivery service and pickup. Most restaurants and bars across the country are delivering and are open for take away, just like Tin Roof bar group. "Right now, just one of our locations is open for to-go services, and we're looking at to-go across the company as well," said Keegan Hunter, Director of Beverage at Tin Roof.
Other restaurants just as Buffalo Wild Wings are also delivering confirmed David McPhillips, Director of Beverage at Buffalo Wild Wings in an interview with our Editor. And as Doug Zeif already said, High Dive is also doing its share of delivery. In fact, a lot of pubs and restaurants that didn't deliver have now started deliveries and to-go services as well.
According to Insider, even third party delivery services such Uber Eats and Post-Mates have seen a rise in demand and due to that have started employing more riders. A lot of people are offering themselves as freelance riders, which is also boosting restaurant and bar delivery - and in turn is creating a good amount of employment rate.
On the other hand, there are restaurants and bars that have started their own delivery service, which is completely contactless. Restaurant Iris in Memphis, which is run by owner and chef Kelly English has started his own delivery, instead of signing up with a third party app. His reason for doing this is that third party apps take up a lot of money from both the restaurant and the consumer, however, when restaurants deliver themselves - they can also use it as an opportunity to increase revenue and lower layoffs.
Restaurants go curbside
Something we don't regularly see is restaurants and bars offering curbside services. However, the crisis we're facing is making restaurants and bars much more creative. A great example is Grato, located in West Palm Beach who are giving orders to waiting cars on the curbside.
"We're also working on some programmes for both drinks and food for curbside pickup across our bars, to you know, boost the business, and also make it easier for people," said Keegan Hunter from Tin Roof.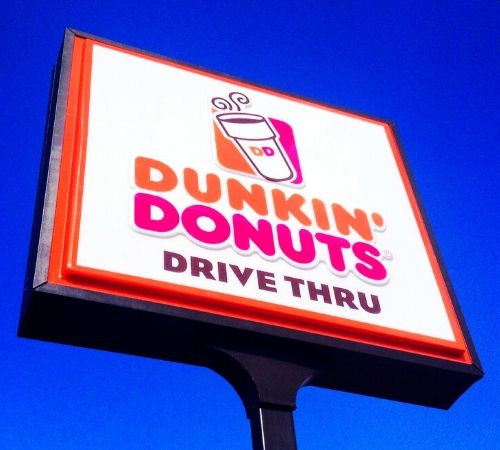 Some chains which are offering curbside service include Applebee's, Chilli's, The Cheesecake Factory, and Dunkin Donuts, and many more. All customers have to do is place an order online, and wait at the curb of the restaurant.
In fact, if you're offering delivery, pick-up, or curbside pickup, then make sure you register yourself for Get Drinks Delivered. This way, customers in your neighborhood will easily be able to find you, and the orders will start flowing in.
Find out more about Get Drinks Delivered
Changing with demand
"People aren't going to want to indulge in expensive seafood right now, in fact, they want comfort food like chicken pot pie, lasagna, and more. So restaurants and bars are going to have to change up their menus a bit. Maybe have a fixed menu. That's exactly what we've done" said Doug Zeif on the Grow Your Beverage Brand podcast.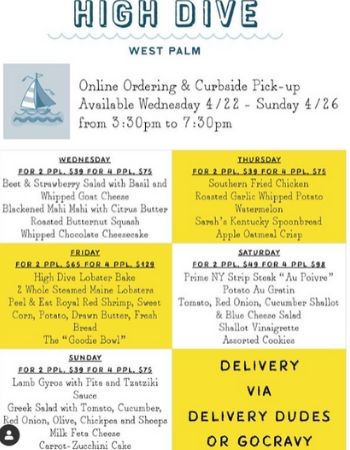 The demands of people are changing right now, a lot of people are at home and out of work - so right now people are looking for affordable food and comfort food. Restaurants are switching up their menus and offering the customers what they want. Seafood and steaks have turned into pizzas and pastas. Anything that can be delivered hot and still be enjoyed. In terms of drinks, expensive wines are definitely not what people want. In fact, they want those wines, spirits, and beers that they can stock up at home and wouldn't put a huge dent in their pockets.
One thing to keep in mind is that once all this is over, restaurants and bars will still have to continue reworking their menus. People are not going to want the expensive food and wine or the exorbitant cocktails, because let's be honest, a lot of us aren't going to be left with much money after this. Instead, people will want $3 beers and $1 pizza slices, or anything else that wouldn't be too harsh on their pockets.
In fact, fine dining restaurants such as Canlis in Seattle, Washington, which has always been known for its high-end foods and fine dining experience have also changed, narrowed down their menus and are offering drive through pick ups to customers. From their vast menu, they've switched to serving bagels in the morning, and by the evening the menu switches to burgers, salads, and ice-creams. It's all about satisfying the customer in the end, and that's how you're going to keep your sales up. "As a leader, you need to figure out what customers want, and mold yourself according to their demands" Zeif told us.
"We're focusing on working on our menu for after the pandemic. I know people are not going to want to eat our expensive food and drink our expensive wine, so I'm planning for something that they would still buy. You know, we gotta keep our business running" added Zeif.
Digital drinks at home
A big part of all this is the digital world. Restaurants and bars are all travelling to their screens and taking their works digital, especially bars. Bartenders are hosting online cocktail classes, and helping their audience recreate their favorite cocktails at home. Of course this isn't going to help sales right now, but when things open up people are going to want to go to the bartender that taught them how to make their own Margarita.
Check out the online speakeasy by Top 50 cocktail bars
On the other hand, restaurants and bars are also working with each other to help out their audience. Either they're doing online drinks lessons, and some are even doing cooking lessons for the generation that is struggling with cooking. Once again, this is all being done for visibility because no one wants to be forgotten as of now, and when things start opening up again, everyone wants full tables once again.
Getting help
There are a lot of organizations that are helping the hospitality industry during this time. A good example is the paycheck protection programme which helps small businesses in getting loans, so they can keep their staff and keep running. "If you haven't already signed up for the paycheck protection programme, then you better get on it, because it's a huge help" said Zeif.
"It's a very tough time, so I would encourage restaurants to engage with organizations like CORE and the US Bartender's Guild who have assistance programs for those in the hospitality industry who are affected by the downturn. I'd also recommend shifting to smaller offerings for delivery and carry-out to make execution, ordering and inventory easier, and trying to train team members to take on new roles. We all know it's hard to find good talent, so restaurants should do everything we can to retain great team members during this challenging time" said David McPhiliips in an interview with our editor.
Like David said, it's important to keep your strong teams together, and with all the sales dropping, the hospitality industry is offering help to local businesses, so why not go ahead and take it up? You will want your core team with you during and after the crisis, and getting help in protecting them from the layoffs is what you need to do right now - like all others are doing.
Helping out
Of course, getting help is one thing that restaurants and bars are doing, but what they are also doing is helping out. A great example is Zeif's restaurant High Dive, who are making food packages for the elderly. There are lots of other restaurants and bars that are finding a way to give back to the community as well. This is not only helping the community, but is also helping both bars and restaurants build their credibility and gain support from the people.
In the end, it's all boiling down to making the best of the worst. There isn't much that restaurants and bars can do, especially in the drinks sector - but by making the most out of what they have is what is helping the industry.