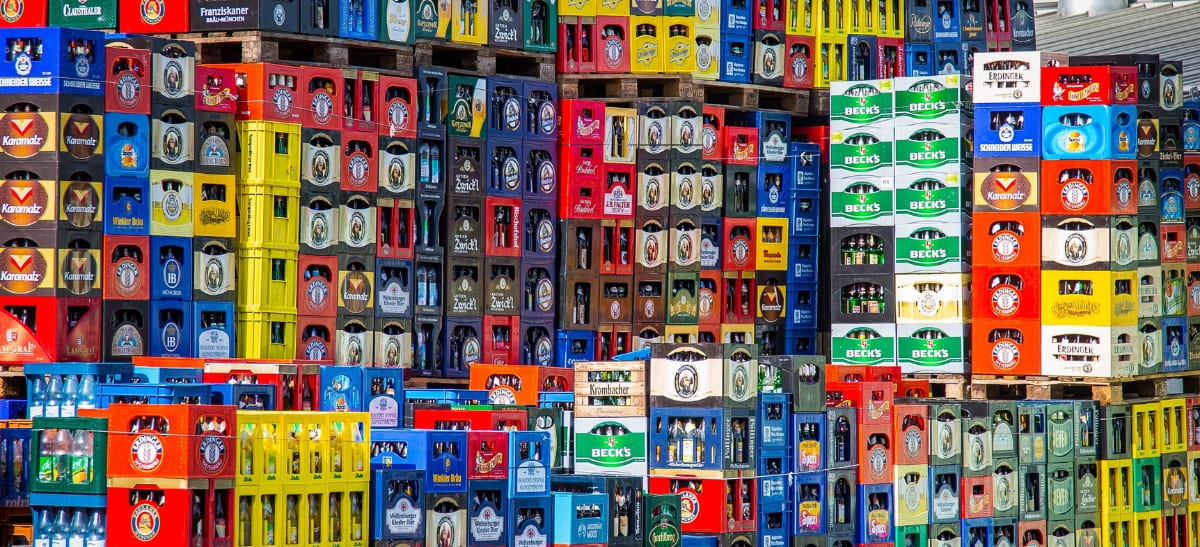 11/09/2019 Expand your business by connecting with these active spirits traders in Canada.
Today Canadians are living in the golden age of spirits where consumers enjoy an incredibly wide range of wines, beers, and spirits in general. If you want to grow your business and provide the best customer service to the crowd of Canada, align with these importers who believe in delivering results.
---
---
Here's a list of the leading spirits traders in Canada
1. Lorenz Agave Spirits
Lorenz Agave Spirits has specialized in sourcing top ultra-premium, most renowned, and best value-for-price tequilas, mezcals, and other agave spirits out of a passion for the culture of Mexico. Their goal since the founding in 2010 has been to import the best of every type of agave spirit that Mexico produces, and to represent them with the aficionado's passion and intellectual curiosity. They have assembled a true aficionado's portfolio of tequila, mezcal, and other spirits. While their company is young, dynamic, and flexible, their brands have secured a strong place in the Canadian marketplace, with consumers already identifying with their brands.
Address: 2-1310 Cypress Street, Vancouver, BC V6J 3L2
Website: www.agavespirits.com
2. Christopher Stewart Wines and Spirits
Christopher Stewart Wines and Spirits Inc. is a Canadian-based national importer dedicated to selecting and marketing high-quality wines, spirits, beers, sakes, and coolers from top producers around the world. They desire to bring unique and industry-leading products to their customers through extensive research and an endless pursuit of quality. Australia, Austria, France, Germany, Italy, New Zealand, South Africa, Spain, and USA are the suppliers.
Address: Present in Vancouver, Toronto, Montreal, Calgary, Winnipeg and Halifax
Website: www.christopherstewart.com
3. Amphora Imports Ltd.
Amphora imports have been sourcing premium beverages for the shelves and cellars of retailers, restaurants, and consumers. They represent family producers from around the globe bringing some of the finest products they have to offer. From Argentina to California, Spain and beyond they share in their producer's pride in family heritage and customs passed from one generation to the next. They import fine wines from Australia, Spain, Italy, New Zealand, Portugal, Chile, Germany, and France.
Address: Winnipeg, Manitoba, Canada
Website: www.amphoraimports.com
Click here
to know how to Reach 20000+ Bartenders & Bar directors of the us market.
Click here
to know Tips for spirits suppliers to grow distribution in bars and pubs.
4. Tre Amici Imports
Tre Amici Imports help you chose the best wine, beer, and spirits. They represent 41 wineries, 4 distillers, 1 brewery from over 10 different countries with a team of 25 employees consignment agency and LCBO retail. Later this year they have a Winemaker Event where they will showcase some of the best wines Niagara has to offer. Their partners include- Brewers from Canada, Distillers from Mexico and Italy, and Wineries from Argentina, Canada, Australia, Chile, France, Italy, New Zealand, Spain, and USA.
Address: 339 Olivewood Road Unit 2, Etobicoke, Ontario M8Z 2Z6
Website: www.treamiciwines.com
5. Revelry Import Company
Revelry is a Vancouver based agency specializing in the importation and distribution of fine wine, spirits, beer, and cider for the western Canadian provinces of British Columbia, Alberta Saskatchewan, and Manitoba. Based on a true understanding of our producers' strengths and needs, and a customer-minded approach, revelry provides a solid foundation for brand integrity and value to both producers and consumers alike. Their portfolio is composed of a careful selection of domestic and international producers who are truly representative of the best that their individual regions have to offer.
Address: Vancouver, British Columbia
Website: www.revelryimports.com
6. Wilson Wines and Spirits
They import and distribute brands of distinction from producers that serve as benchmarks of quality in their regions. Wine suppliers include Austria, New Zealand, Canada, Germany, Italy, South Africa, Portugal, and Spain. While spirits suppliers are Scotland, Brazil, and Italy.
Address: Ontario, ON N0B 1T0, Canada
Website: www.wilsonwinesandspirits.com
7. Franklin Imports Inc.
Franklin Imports Inc is a Canadian beverage alcohol importer and agent. They provide full-service representation in the alcohol industry. Their portfolio of products has been carefully selected to represent the best suppliers and products from their respective countries, regions or style of product.
Address: 25 Lasalle Court, Bedford, Nova Scotia, Canada, B4B 0H8
Website: www.franklinimports.com
8. Enoteca Bacco, Importers of Fine Wines and Spirits
Enoteca Bacco is a Vancouver-based importer and wholesaler of fine wines and spirits in Alberta and Manitoba markets. They endeavor to provide the market with products that offer something special, uniqueness, diversity and, above all, quality. In realizing this goal, they strive to source products that offer great value, products that challenge and excite the taster and, on occasion, unveil an undiscovered treasure. Their portfolio includes high-quality wines from Italy, France, Spain, Portugal, Chile, Argentina, Australia, and the United States.
Address: 509-256 E 2nd Ave, Vancouver, BC V5T 1B7, Canada
Website: www.enotecabacco.com
9. Crush Imports
Crush Imports is a boutique wine & spirit import agency based in Alberta but operates across Western Canada. They partner with family growers from around the world whose values mirror their own. These values include sustainability, integrity, high level of service, and offering a product that is of high quality, yet offering incredible value. They are an enthusiastic, dynamic, and creative team of professionals that are passionate about wine and serious about sales. They import wine from Argentina, Australia, France, Germany, Italy, New Zealand, Spain, Portugal, and USA. Their spirits portfolio includes gin, rum, scotch whiskey, absinthe, vermouth etc.
Address: Box 314, 101 - 1001 West Broadway, Vancouver, BC V6H 4E4
Website: www.crushimports.com
10. Renaissance Wine Merchants
Renaissance is a successful and well-established wine and spirits importer in Western Canada, operating since 1983. It represents many major international and domestic premium alcohol brands and has been instrumental in building market share for many of the brands. Based in Calgary, it has evolved into an influential and vital force in the markets it serves, principally Alberta, British Columbia, Manitoba, and Saskatchewan. In the past 25 years, it has developed a reputation for top quality brands and excellent customer service, founded on the strength of its long-standing customer relationship. Their portfolio includes suppliers from Argentina, Australia, Chile, France, Germany, Italy, Uruguay, and USA.
Address: Renaissance Wine Merchants, 3303 8 STREET Southeast, Calgary, AB, T2G 3A4
Website: www.renwine.com
11. Majestic Wine Cellars Inc.
They are the importer of fine wines and spirits. Over the past 20 years, they have built a firm reputation with their suppliers and clients, which enabled them to affiliate themselves with the LCBO as well as the Canadian market as a whole. They represent a wide range of products imported through the private/consignment program. They also cater to a number of connoisseurs and private events/collectors who prefer consignment wines to add to their cellar collections. Their objective has always been to offer customers with premium imported products at exceptional value and their ambition remains to further expand their portfolio. Suppliers include Greece, Italy, Mexico, Portugal, South Africa, Spain, Sweden, Argentina, and Uruguay.
Address: 271 Jevlan Dr. Suite 8, Woodbridge, Ontario, L4L 8A4
Website: www.majesticwine.com