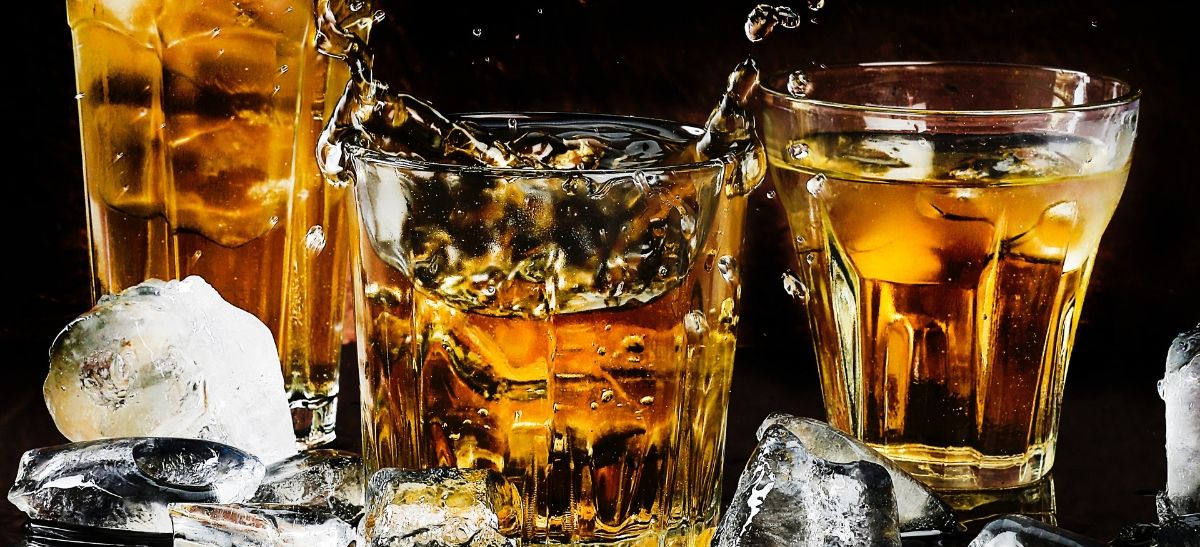 28/06/2019 Try something different to explore the new sensations by accompanying Whisk(e)y with your meal.
Wine and food is a combination so common that it is high time to bring a new drink to the table that can accompany a whole meal without leaving nasty red wine marks on your precious linen.
Undoubtedly whisk(e)y is a drink for aficionados. Hardly any other spirit is consumed with such affection and passion. To cherish the whole range of its flavours and to not irritate the taste buds it is usually consumed by its own. That makes sense if you want to compare different styles and proveniences. But pairing it with food gives you the opportunity to discover completely new aspects and facets and experience whisk(e)y on a whole new level.
---
---
In that case - since the focus is on this very expressive drink - it pays off to adjust the food to it and not follow the traditional path of choosing the drink according to the dish.
But which dishes go well with what kind of whisk(e)y?
Like with wine you should start by having a closer look at where the particular dram is originating from. This works as a perfect indicator for what will go well with it because that is the most natural thing to do – combining local food with local drinks. The flavours will naturally blend and present a harmonious entity.
No wonder the Irish for a long time have successfully married their whiskeys with smoked salmon, and the Scots with their national dish, Haggis. There is also a large number of recipes which use whisk(e)y as an ingredient, like sauces and marinades. The most obvious single malt pairings are inspired by Scotland's land itself. When you taste some of the whiskies from the coast or the islands, you will notice that almost all of them have a marine character with varying levels of iodine and saltiness. The presence of these aromas therefore creates an essential link between whiskies and certain dishes. The Islay single malts, whose marine influence is most notable, pair well with smoked fish and seafood, speak oysters, wild Scottish salmon or herring roe. Think of an aged peaty Laphroaig with the fatty sweetness of a marvellous piece of salmon.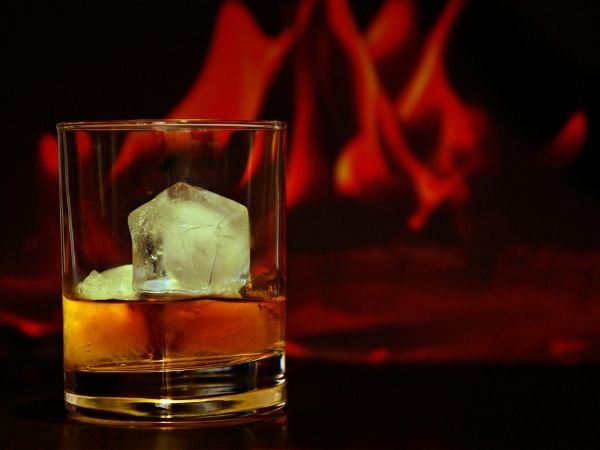 Of course also the less marine and peaty Highland or Lowland whiskies can offer surprising culinary matches as there are really hardly any creative boundaries here, because these usually milder, more mellow varieties without smoke or peat pair well with a huge variety of dishes, from stews, all sorts of game preparations to vegetarian preparations.
So is it possible to replace wine with whisk(e)y at the dinner table through a whole menu? Yes, it is. You can indeed accompany each dish of a meal with a different whisky. But you should consider one thing: not only the temperature – yes it matters in whisk(e)y just as much as in wine – but also the dilution are of primary importance. This might be little known and maybe even sound a bit like an antic of some fancy French chef, but in fact there is a country that has a long standing tradition and knowledge how exactly to juggle whisk(e)y, water and food.
This country is Japan, and the Japanese long time back started accompanying fish dishes with a whisky served 'mizuwari' style, which means diluted with water by two thirds and accompanied by a couple of ice cubes to give it an alcoholic strength similar to that of wine. Obviously this can't be done with all whiskies, but as the Japanese already have this tradition, they often produce whiskies that are particularly well-suited to food pairing once diluted in this way.
So in a menu, you can begin with serving a mild Speyside Malt with slightly salty starters like Serrano or Parma ham, olives and bread sticks. If you want to start off already on the peatier side, try a simple but superb dark bread with the best butter you can get and some graved salmon.
For the main course you can stick to the before mentioned combinations and serve what ever your creativity inspires you to.
Which whiskies go best with dessert? The main difficulty with matching whisky and desserts, whether they are pastries, chocolate or caramels, lies not only in the search for aromas that can compliment or contrast, but also in the difficulty of respecting the different flavours and textures. In fact, one of the main rules is to banish anything with excessive sugar so that the aromas can combine better on the palate. The easiest matches are obtained by incorporating chocolate. On the Isle of Islay for example, one of the local specialities is a chocolate mousse made with peated whisky. Indeed, the smoky aromas of Islay whiskies go extremely well with dark chocolate. Keep in mind: the fruitier the whisk(e), the lower the cocoa content of the chocolate must be, else you end up with a fairly unpleasant, bitter concoction in your moth.
It is also possible to make peated whisky ice cream and to accompany it with caramel or salted butter, with the salt also acting as a connection in this particular instance. Or a warm, heavenly smelling apple cake with vanilla custard goes extremely well with a creamy, sweet, velvety Lowland like an Auchentoshan refined ex Bourbon casks.
What about cheese? Of course, it's more often wines that are paired with cheese, but whisky can also make a great addition to a cheese plate. A smokey Single Malt paired with the richness and creamy texture of a strong, salty Roquefort is a match made in heaven.
Generally speaking – everything is allowed according to everyone's personal taste. Just make sure that you start with the lighter whiskies and work your way through to the really intense ones, also be a bit careful with cask strengths – the fairly high alcohol can present quite a challenge for many dishes and you should rather not pair them with anything that is too spicy – it will leave a burning sensation in your mouth you want to avoid.
It might need a bit of courage and testing out different combinations but a good meal and a good whisk(e)y are definitely a guarantee for a successful luncheon or dinner party. Not only for enthusiasts but also for open minded gourmets and everyone who is keen to explore new sensations and is not shy to try something different.