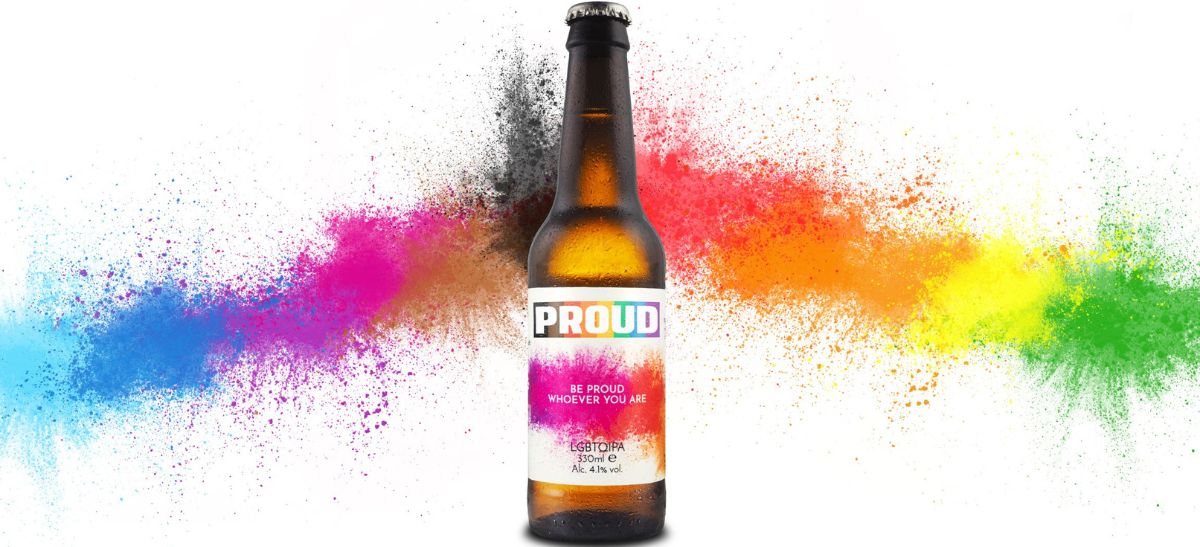 27/06/2022 Celebrate this Pride month by supporting the LGBTQIA community in the alcoholic-beverage sector.
This is Pride month! And we're here to help and encourage one another. Members of the LGBTQIA+ community are being honored this month for their contributions, hardships, voices, and rights.
The LGBTQIA+ community has experienced unprecedented growth and global support over the past few years. Today there are many companies that share their belief in equality, including the alcohol and beverage business. Prominent companies such as Absolut, DuClaw Brewery, and Barefoot Cellars also promote LBGTQIA+ organizations, release limited edition drinks to demonstrate support, and participate in Pride parades in their own unique ways. While some companies just celebrate Pride day for one month, there are others whose main purpose is to raise awareness of LGBTQIA+ issues.
This time, along with plenty of rainbow-themed decors, let's toast to celebrate LGBTQIA+ in style with drinks that actively support the LGBTQIA+ community. Here are some must-try beverages to show your spirit, whether you're a community member or a thirsty ally.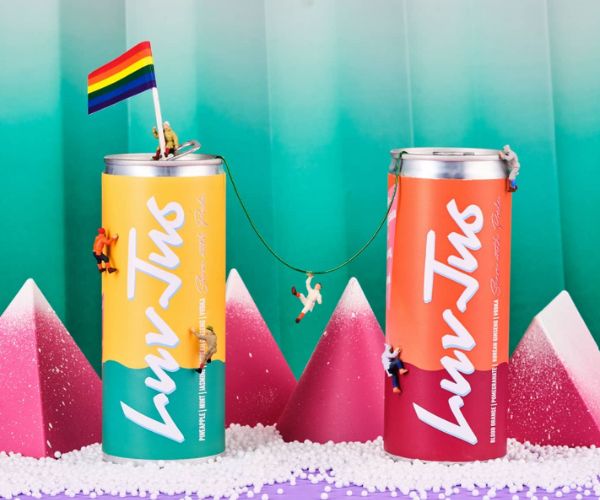 Image Source- Luv Jus
Roommates George and Owen packed their luggage and left for their first international Pride adventure in the summer of 2016. They expected a weekend of loud music, craziness, and gorgeous people when they first arrived in Tel Aviv, but what they discovered hit much deeper: they had the strong impression that they had uncovered something incredibly unique in this diverse community.
George and Owen's objective was to create the perfect drink that would both celebrate and benefit anyone who purchased it. They decided to launch Luv Jus, two wonderful flavors of a healthy craft vodka pop- pineapple, mint, ginseng, and jasmine, or blood orange, and pomegranate. They are both gentle on the pocket and incredibly delicious. Luv Jus also has the added benefits of being gluten-free and vegan-friendly at just 107 kcal per tin with no added sugar. Now you know what to drink while celebrating pride month!
ABV- 4.8%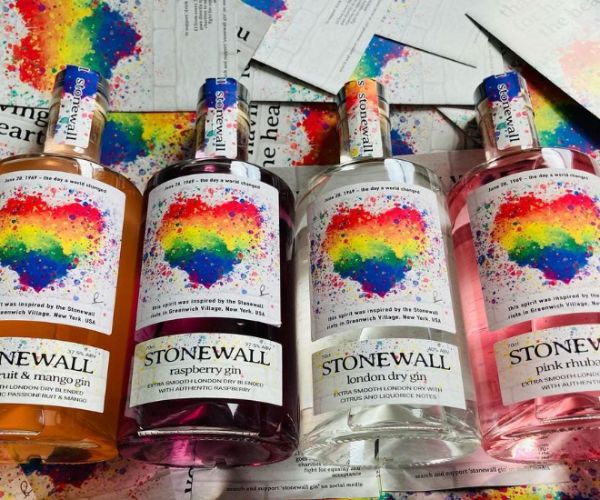 Image Source- Stonewall Spirits
Stonewall Spirits, a family-owned business situated in Skegness, Lincolnshire, is dedicated to helping and contributing to the LGBTQ community throughout the year. To further the struggle for acceptance and equality in the UK, they not only accomplish this by retelling the tale of the "Stonewall Riots" throughout their brand, but they also donate £1 from each bottle sold to Stonewall UK. The New York Stonewall riots of 1969 were caused by courageous customers of the Stonewall Inn gay bar who rebelled against harsh law enforcement and fought for their human rights.
As if their contribution wasn't great news already, they also make extremely amazing gins. They have four delightful flavors of gins- Passion Fruit & Mango, Sweet Raspberry, Pink Fruit Rhubarb, and Smooth London Dry. To drink a refreshing cool summertime beverage, combine their Pink Rhubarb Gin with a G&T!
ABV- 48% // 37.5%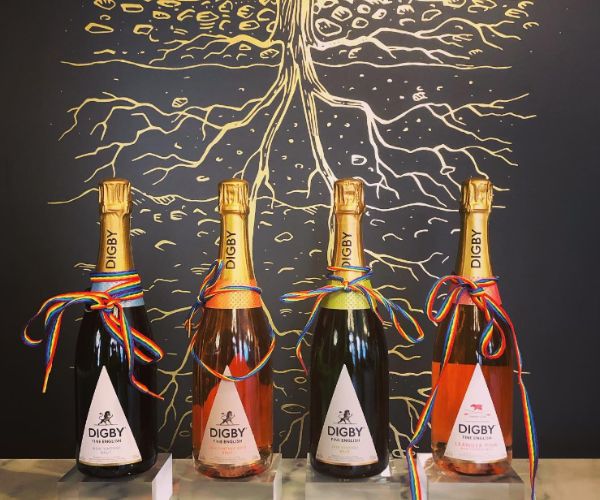 Image Source- Digby Fine English
It all began when Jason Humphries and Trevor Clough traveled to Napa Valley to get away from the monotonous life of their corporate jobs in London. They had a lightbulb moment and decided to return to the UK to start a business with the objective of introducing English sparkling wine to the luxury wine market.
Since they released their first bottle in 2013, their wines have been acknowledged as some of the premium quality English sparkling, and now they are available worldwide. This pride month get a taste of their most popular wines- 2013 Vintage Reserve Brut, Leander Pink NV Brut, Non-Vintage Brut, 2014 Vintage Rosé, and 2010 Blanc de Noirs Brut. These premium English sparkling wines from West Sussex are consistently surpassing Champagne in blind testing and have gained numerous awards.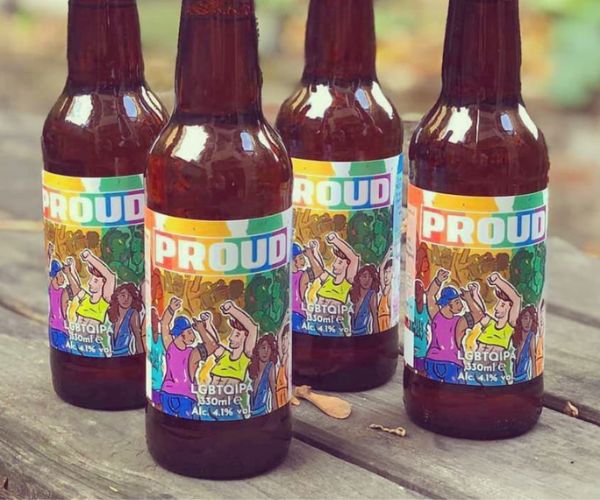 Image Source- Proud Beer
The UK's first "queer beer" was introduced in 2018 by lovers Ethan Spidey and Sören Scharf, and in addition to being a beer, it serves as a platform for organizations that support LGBTQIA+ people. They are a small queer team with a love for craft beer. They created their "LGBTQIPA" while still working their regular jobs. It is a truly inclusive drinks brand with a strong message to businesses: If they actually want to support the community they must put their money where their mouth is.
Proud beer is extremely proud of its beer LGBTQIPA as it benefits the charities that work for the LGBTQIA section. It is a dreamy golden pale ale, with hints of fresh citrus and elderflower. The beer is crisp and is a perfect antidote to anyone suffering from toxic masculinity.
ABV- 4.1%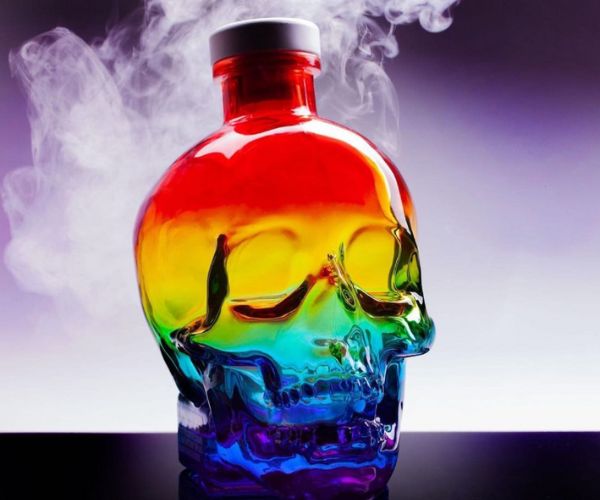 Image Source- Crystal Head
Crystal Head offers you vodka in a skull-shaped bottle, which represents the symbol of life, reflecting power and enlightenment. They produce the purest, smoothest vodka possible, using unique packaging and creative ideas. Crystal Head produces distinctive, additive-free flavors of ultra-premium vodka using only the finest ingredients.
They have launched their Crystal Head Pride Edition, which is painted in spectacular rainbow undertones that increase its value as decor even after you have drained the final drop of vodka. The Pride bottle has their original blend, which is distilled 4 times from the highest quality, locally-sourced Canadian corn. The Kaleidoscope Trust, an international LGBTQIA+ human rights organization that operates across the Commonwealth, receives a portion of revenues from the sale of the pride bottle. For instance, it makes sure that trans women in Pakistan have access to safe housing.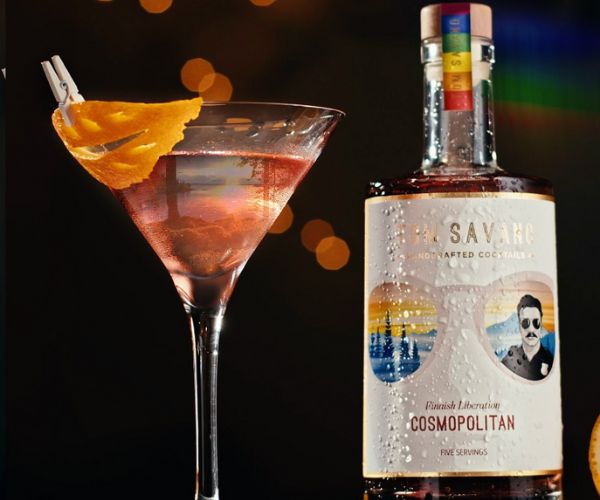 Image Source- Tom Savano
Tom Savano's premixed pours are a lifesaver when you're too lazy to create your own cocktail. Their most popular cocktail is the Finnish Liberation Cosmopolitan. It was created when the gay rights movement was at its initial stage and perfectly captured the spirit of the era. Most significantly, it became a symbol of empowerment thanks to its shameless cerise pink hue; in fact, some people even attribute the emergence of cocktail culture to the success of just this one drink.
The cocktail is made with rich flavors of blood orange, lime, and tart cranberry, to get a perfect balance of flavors. This cocktail can be consumed all evening when served ice-cold and straight up, but beware of the kick!
[[relatedPurchasesItems-31]]
ABV- 20%
This LGBTQIA month, enjoy these quirky alcoholic beverages with your friends and loved ones and make it a memorable month. You can know more about wines and other alcoholic beverages that you can enjoy with your friends and families to celebrate this special month visit Sommeliers Choice Awards and Bartender Spirits Awards. These are some of the prestigious awards that are given to wine and other alcoholic beverages by some of the top sommeliers and bartenders in the country.
Written By Aparna Dutta, Beverage Trade Network
Get In Front Of Leading Bartenders and Grow Your On-Premise Presence. Enter Your Brands Before the Early Deadline Is January 31, 2024, and Save.