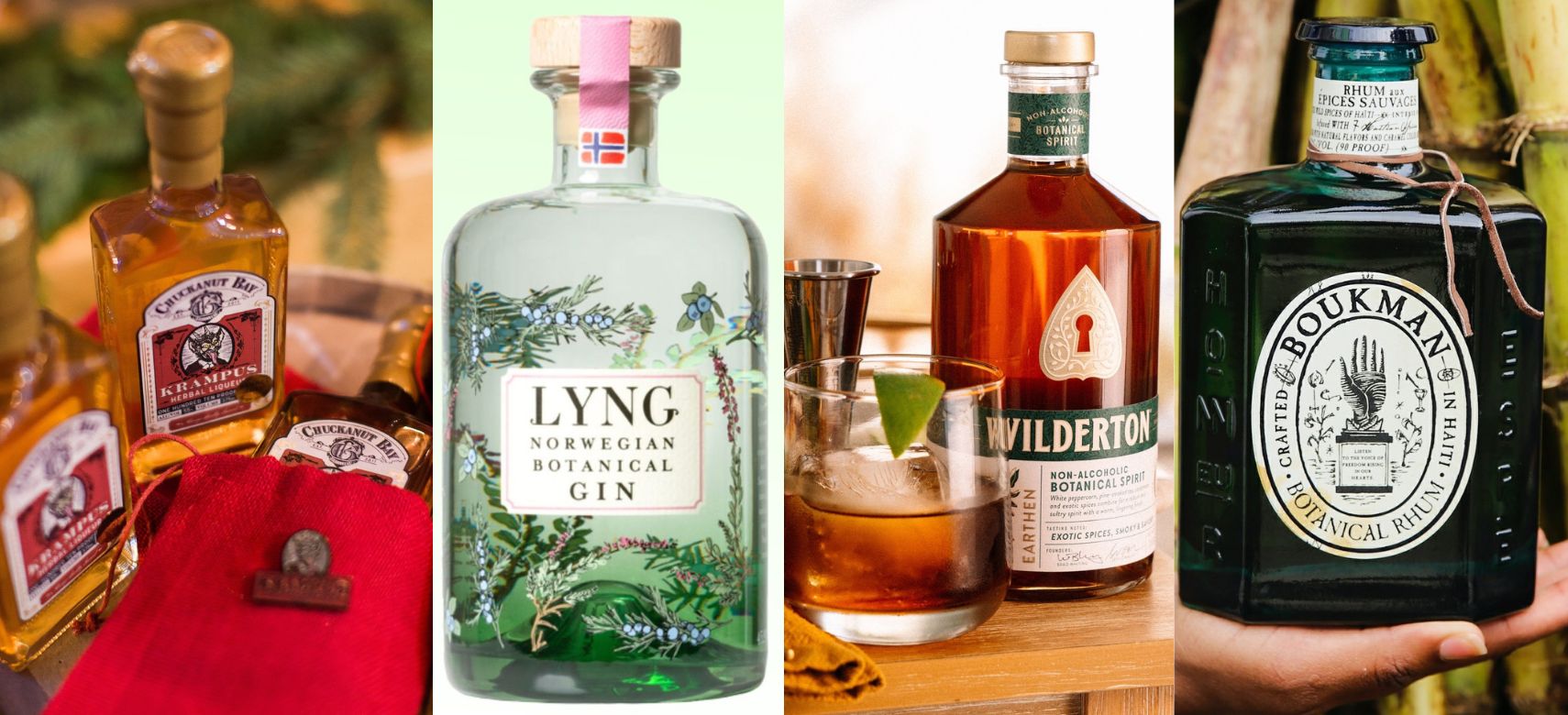 13/03/2023 Companies are turning towards herbs and botanicals to add function and flavor
Gin was just the beginning. The range of botanicals exploded, at the turn of the last century, and distillers began introducing different herbs and botanicals in beverages. There are now more than 500 different botanical compounds used to flavor spirits. Carefully chosen botanicals create a delicate balance of herbal and earthy, citrus and spice, and floral and sweet. The top herbs and spices include mint, ginger, cinnamon, basil, sage, nutmeg, lemongrass, coconut, lavender, and rosemary.
Breaking the Monopoly
Det Norske Brenneri, formerly Puntervold/Agder Brenneri, has its production and barrel warehouse in Grimstad in Southern Norway. Among other things, various aquavit brands and apple spirits have been produced here since the production monopoly in Norway was dissolved in 2005.
In their akvavits, they only use the best herbs and spices, many of them of Norwegian nature. Because of the climate, there are few places on the globe where herbs and berries have such a taste and aroma as Norway. They attach great importance to cask aging and use only the best Oloroso sherry casks from Spain.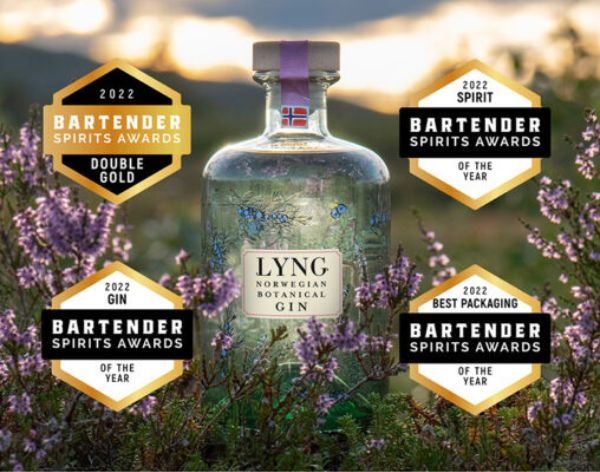 Lyng Norwegian Botanical Gin
Producer: Det Norske Brenneri (Norwegian Distillery Corp.)
Tasting Notes: Lovely floral and earthy notes with bright citrus, sweet anise, and pine flavors. Great balance with refreshing characters and a peppery finish.
A new botanical drinking experience
Surrounded by the wilds of the Pacific Northwest, the natural world inspires every aspect of their lives from recreation to food and drink. Celebrating the land isn't a trend here—it's a given. And with the best nature has to offer at their doorstep, creating spirits based on natural flavors rather than alcohol is liberating. And exhilarating. Botanicals just shine brighter and taste richer in non-alcoholic creations.
Their local plant diversity is incredible, but they didn't want to limit their flavor palette. So, they looked far beyond their borders to source ingredients from around the world. From the hundreds of botanicals available to them and thousands of possible combinations, come the pleasantly unexpected, complex flavors that are uniquely Wilderton Botanical Spirits.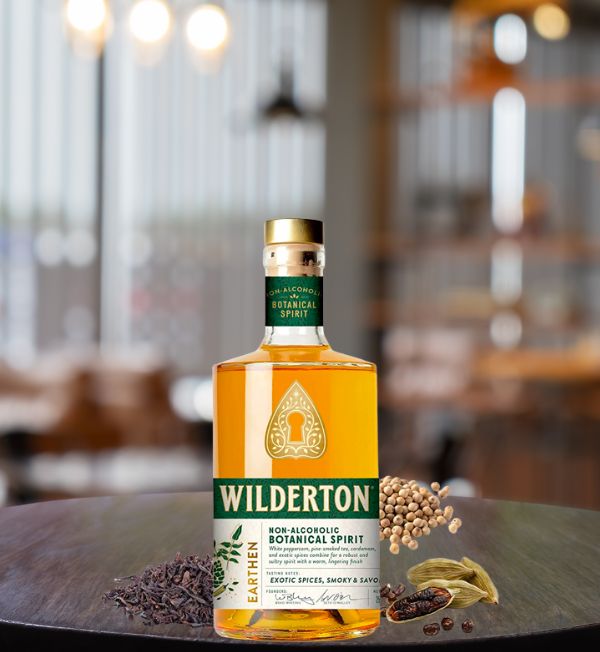 Wilderton Botanical Spirit - Earthen
Producer: Wilderton Botanical Spirits
Tasting Notes: Pleasant aroma with hints of leather and licorice. Citrus, cinnamon, and baking spices notes give a pleasant mouthfeel.
A lost island of Rhum
Haiti has over 500 artisan distilleries, more than ten times the number in the rest of the Caribbean. Many are small-scale, using animals to drive their sugar cane mills, while larger distilleries use steam engines fueled with bagasse, the dry-pressed cane stalks.
All rum in Haiti is made the costly and time-consuming Agricole way, which means directly from fresh sugar cane juice, never from molasses (which accounts for the other 98% of the world's rum). Like grapes for wine, the sugar cane is harvested close to the distillery and pressed to obtain fresh juice, which must be quickly fermented in order to preserve its dry grassy aromas. Today, they celebrate the past by making this truly authentic island rum using time-honored techniques and simple ingredients.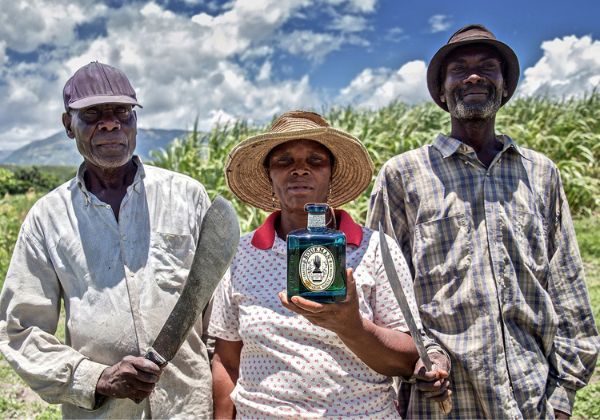 Boukman Botanical Rhum
Producer: Boukman
Tasting Notes: Herbal and citrusy on the nose with hints of cane, dried banana, cinnamon, herbs, spice, and orange peel on the palate.
The newest holiday tradition
Chuckanut Bay Distillery began in 2011, the brainchild of Matt Howell and Kelly Andrews, longtime friends who share a passion for premium distilled spirits and challenging projects. After identifying a downtown Bellingham location, we set about obtaining the necessary federal, state, and local permits, building out the space and procuring the necessary equipment. Since then, they've broadened our spirit selection and have won national and international awards.
[[relatedPurchasesItems-31]]
Krampus Herbal Liqueur is the Pacific Northwest's newest holiday tradition.
Spicy goodness with a touch of naughty. Krampus is the European "anti-Santa," a dark counterpart to the man in red. Instead of delivering gifts and treats to all the good boys and girls, Krampus is in charge of punishing the naughty children.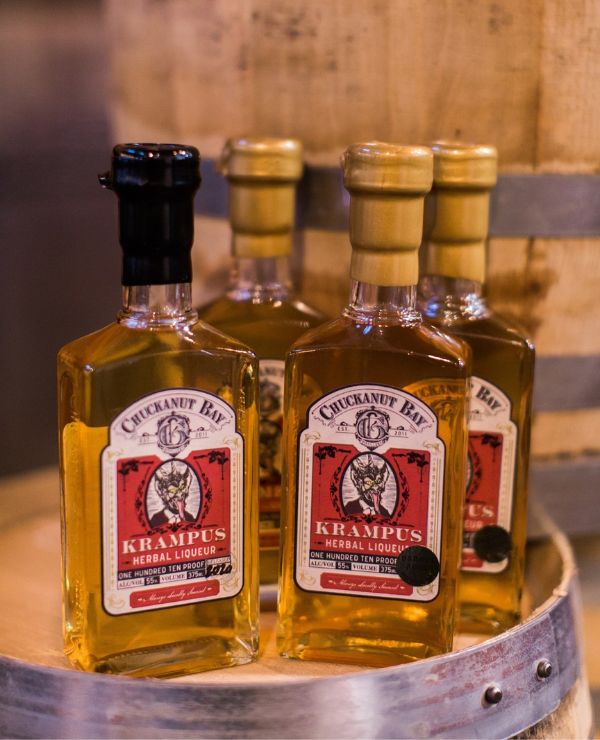 Krampus Herbal Liqueur
Producer: Chuckanut Bay Distillery
Tasting Notes: Thick and spicy on the nose with hints of nutmeg, clove, spice, honey, and cinnamon on the palate. Delicious finish.
For the lovers of fine liqueurs
Antique Pelinkovac is Badel's oldest and most famous premium herbal liqueur and also one of the most intriguing Croatian drinks. The product dates back to the year 1862, the founding year of the company Badel 1862.
It was created by Franjo Pokorny, a tradesman, and founder of the company Badel in 1862. At that time Antique was sold solely in pharmacies with the recommendation "stomach restorative". It was so successful that Franjo Pokorny became the supplier of this fantastic liqueur for the Viennese and French royal courts, and in accordance with records from that time, it was also exported to America. The recipe for the production of Badel Antique Pelinkovac is the oldest and most secret in Badel 1862 archives. The essential herb is wormwood (Cro. Pelin; Lat. Artemisia Absinthium) and the original bottle in which the product is sold is exhibited in Zagreb City Museum.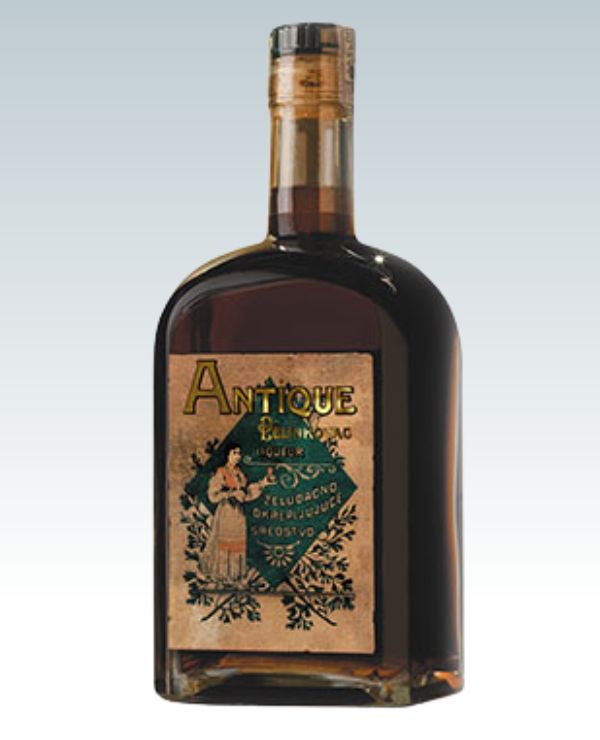 Antique Herbal Liqueur
Producer: Badel 1862
Tasting Notes: Herbal liqueur balanced with minty notes, floral greens, and notes of pine
Here is to more Herbal and botanical flavored spirits entering BSA 2023 and getting in front of hard-to-reach audiences such as bartenders, bar managers, and buyers of the On-Premise industry. Get recognition for your brand by registering now for the Bartender Spirits Awards!
Bartender Spirits Awards medal will help you in raising your bar in the on-trade channels. View complete winning benefits here. The international submission deadline is March 24, 2023.
Written by Rasika Mahajan, Beverage Trade Network
Now Accepting International and Domestic Submissions. Enter Your Brands Before October 31 and Save Big. Time To Grow Your Brand In Bars, Hotels and Restaurants Of USA.