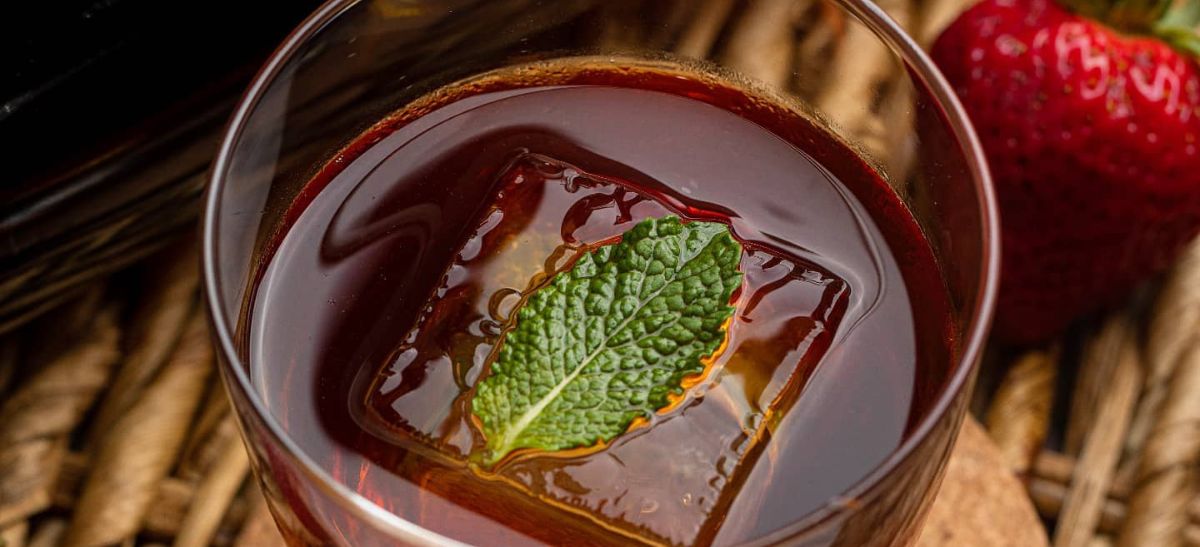 22/08/2022 Have your favorite cocktail made by these top bartenders from Chicago who works in some of the premium bars.
The life of a bartender could appear to be extremely happening from the outside. Who wouldn't want to spend their entire shift mingling with customers, serving drinks, and collecting tips from drunk people? Even though all of those things are undoubtedly a part of the job, there are many other parts of a bartender's daily life that can be extremely challenging. It is not easy to do bartending and it takes years of practice to become a praise-worthy bartender.
Chicago is home to some of the top bartenders not just in the Midwest but worldwide. Both consumer magazines like Bon Appetit and industry trade journals frequently honor the city's top bartenders. Chicago offers every style of bar and lounge experience, whether it's a fancy cocktail lounge inside a hotel, a chic rooftop bar with delicious drinks, or just a basic dive bar with excellent drinks. These bartenders can provide you with every cocktail on your wishlist whether it is classic like Old Fashioned or something new and unique like Italian Greyhound with Fresh Grape Juice.
Josh Davis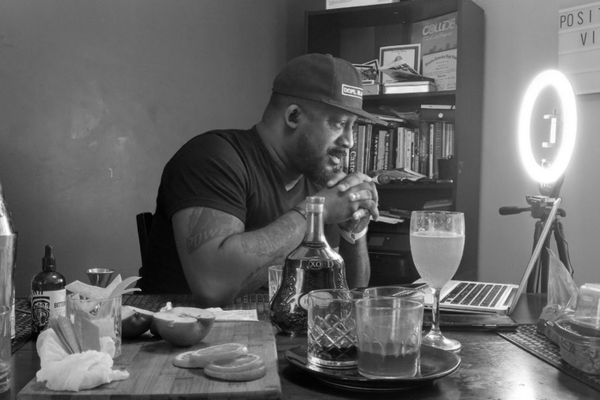 Image: Josh Davis ; Image Source- Instagram
Josh started bartending 13 years ago. He was always interested in bartending and was a nightclub bartender for the first 5-6 years. With the whole mixology boom, he fell in love with creating unique drinks with fresh ingredients and spirits. Josh also won the Bartender of the Year award at the 16th Annual Spirited Awards, which is considered one of the highest honors in the hospitality industry.
Currently, he works as one of the bar managers at the 16th Street Bar in Chicago's South Loop and is also the mastermind behind Brown and Balanced, a cocktail paradise executed by people of color. The goal of Brown and Balanced is to raise awareness of the accomplishments and influence that black bartenders have in the bartending field while also providing a fun experience for the guests. His favorite cocktail that he likes to make for others is Old Fashioneds. He said in an interview with Reserve Bar, " I love everything brown, so Old Fashioneds, Manhattan's, you know what I mean? I think those are also a true test; that tells me that the bartender cares."
Katie Renshaw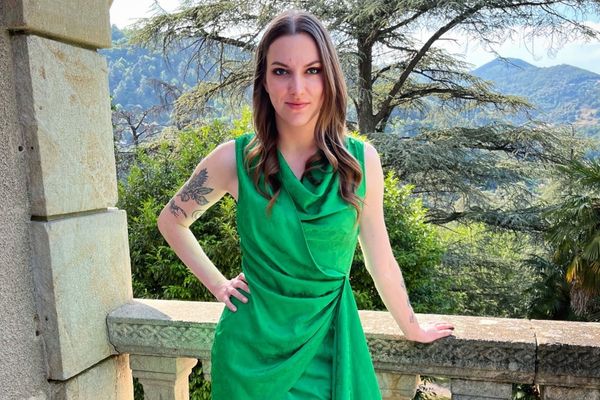 Image: Katie Renshaw; Image Source- Instagram
When Katie started working as a bartender in Chicago after quitting her "day job." She loves cocktails which motivated her to seek guidance behind and bar and she has never looked back since then. Her genuine passion for the industry propelled her career forward quickly, and her creativity helped her achieve quick success.
She has held positions at some of Chicago's most renowned establishments, such as Billy Sunday, Moneygun, and Drumbar. Katie has also won numerous bartending competitions, like the Midwestern Speed Rack and Heaven Hill Bartender of the Year. Additionally, in 2018 she won the Italicus Bar Artist of the Year and in 2019 she bagged the US World Class Bartender of the Year awards. Her innovativeness, love for cocktails, and attention to detail made High Proof's digital content and cocktail classes a reality. Today she is not only one of the best mixologists you will get around Chicago but also in the entire world.
Julia Momose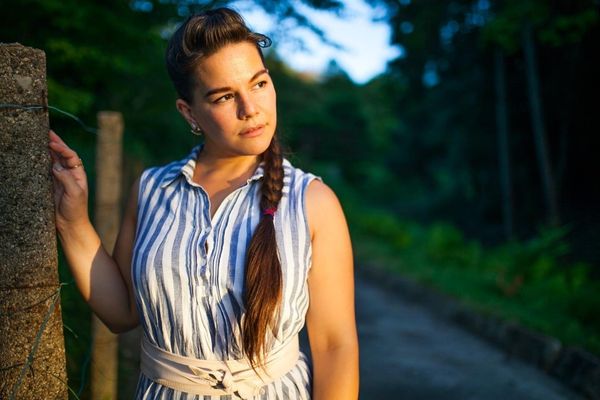 Image: Julia Momose; Image Source- Instagram
This versatile woman has accomplished everything. Among other things, she is an enthusiastic mixologist, a passionate writer, and a business owner. Julia was drawn to her mother's hospitality while she was living in Japan and found herself being attracted in the same direction. Julia graduated from Cornell with a degree in design and management, but she was still mesmerized by the meticulous way the ice was chipped into amazing shapes.
She started using this method to make her cocktails. In 2018, she opened Kumiko, a Japanese dining bar that is now one of Chicago's most popular bars. Kumiko was featured in Time Magazine, Food & Wine, and was ranked in the best 50 bars. She wrote the SpiritFree Manifesto, in which she tried to provide information on non-alcoholic drinks or a term she dislikes, "mocktails." She thinks that even Mocktails can be complicated and flavorful like cocktails. Her signature cocktails include the Sultan and the Chamomile Cocktail.
Charles Joly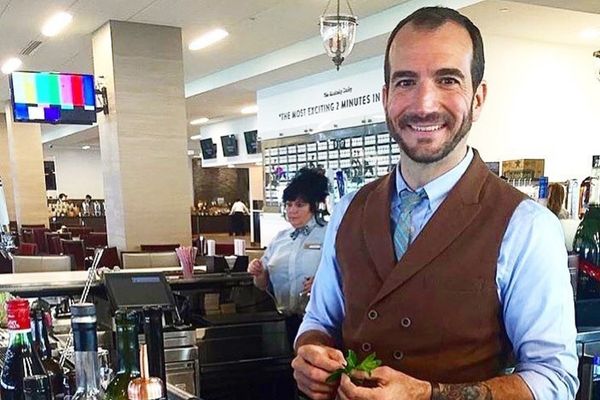 Image: Charles Joly; Image Source- Instagram
Charles won the World Class Global Bartending Champion in 2014 with his extensive journey and many years of experience in bartending. He was also on different shows like Today Show and on Rachel Ray. He also created a few signature cocktails at the Oscars and the Emmys for the celebrities at the events.
Together with Matt Lindner, owner, and restaurateur of Trailblazing Chicago Bar, he launched Crafthouse Cocktails, which produces ready-to-drink "small-batch, high-quality cocktails utilizing only natural ingredients." Charles served as the Beverage Director at the James Beard Award-winning Aviary in Chicago. Joly's signature cocktails are influenced by the places he travels, such as the South Pacific and the Jungle Bird in Kuala Lumpur.
Wade McElroy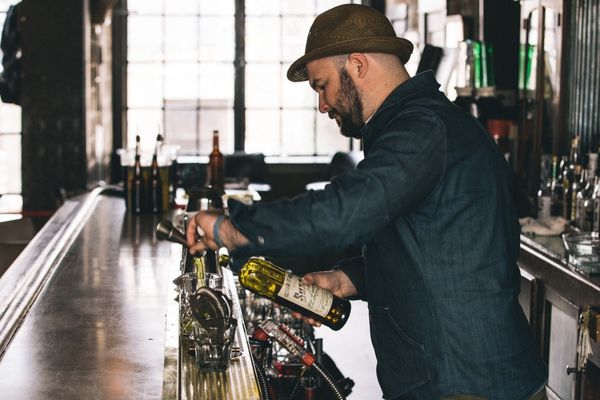 Image: Wade McElroy; Image Source- Stock mfg
Wade McElroy, who had high expectations upon arriving in New York in 2008, was able to secure a position as a server at the Standard, where Jay Zimmerman served as the bartender. He mentions in an interview with The Daily Beast that Zimmerman gave him a drink named "the last word" which instantly changed his life. He discovered that he was interested in learning more about the industry and quickly climbed the ranks at the Rye and the Dutch.
In Chicago, McElroy founded Leisure Activities with Jeff Donahue, his future business partner. After establishing The Sportsman's Club in 2013, they teamed up with Heisler Hospitality to develop Estero, a cocktail bar serving drinks from Latin America and the Caribbean. In 2014, Jeff even won awards like Bartender of the Year by Eater Chicago and Zagat's "30 under 30."
Peter Vestinos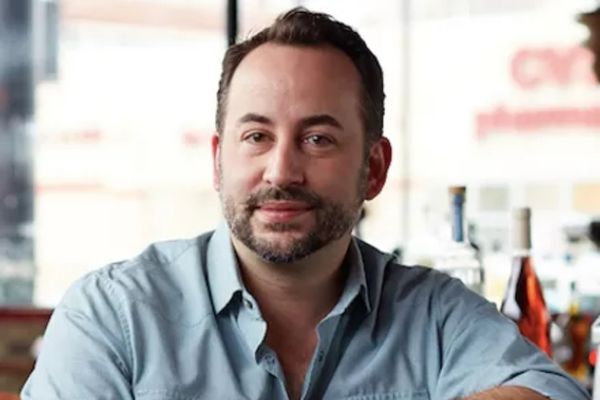 Image: Peter Vestinos; Image Source- The Bar Medic
Peter Vestinos, a renowned bartender in Chicago, has won numerous awards for his work in the industry. He has extensive knowledge in designing cocktail programs, consulting professionals, and reviving crumbling establishments like the US Bartenders Guild.
He is known as the pioneer of the modern craft cocktail revolution with the launch of Sepia, a Michelin Star restaurant. Here he brought back the forgotten classics by giving them a modern touch.
[[relatedPurchasesItems-31]]
When he moved to Wirtz Beverage Group as a Beverage Department Director, he further served as a point of contact for suppliers, distributors, and the trade sector. In 2012, The Bar Medic began with the goal of providing consultancy, training, cocktail programs, and brand marketing support. BellyQ, Sepia, Nomi, City Tavern, and Michael Jordan's Steakhouse are some of the popular establishments under Vestinos' management.
Laura Kelton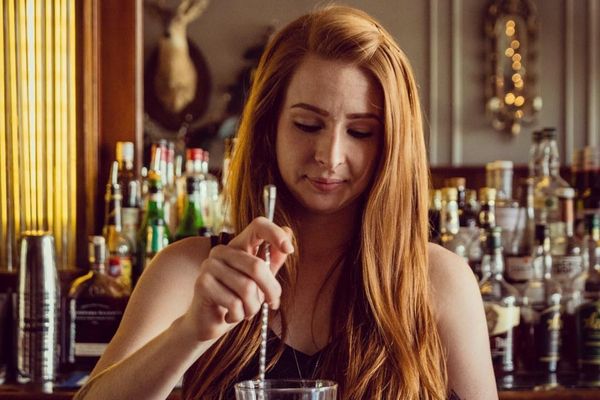 Image: Laura Kelton; Image Source- Instagram
Laura used to be the previous Queen Mary and Bordel bartender, who started her career in Chattanooga, Tennessee. She eventually took over the helm at Bad Hunter along with her job at Sportsman's Club. Laura has a favorite cocktail proverb: "A cocktail should always be more than the sum of its components."
Laura's favorite cocktail is Mermaid Water made from Dolin Blanc, Jack Rudy tonic syrup, gin, rhubarb, and Nardini Acqua du Cedro. It is an iridescent pink cocktail that changes from a bright and zesty drink to a more mellow cocktail that highlights the flavors of rhubarb and vermouth as it sits.
The restaurant and bar culture in Chicago is vibrant and brimming with intriguing new opportunities. Starting from speakeasies to dive bars, lavish hotel lounges to cozy jewel boxes, Chicago is filled with bars run by leading mixologists and bartenders. Make sure to follow these celebrity bartenders on Instagram, or even better visit the bars next time you're in Chicago and enjoy some of the exquisite cocktails made by them.
Header Image: Brown & Balanced
Written by Aparna Dutta, Beverage Trade Network
2023 Submissions are closed. The Deadline for receiving samples in the warehouse is April 30, 2023.