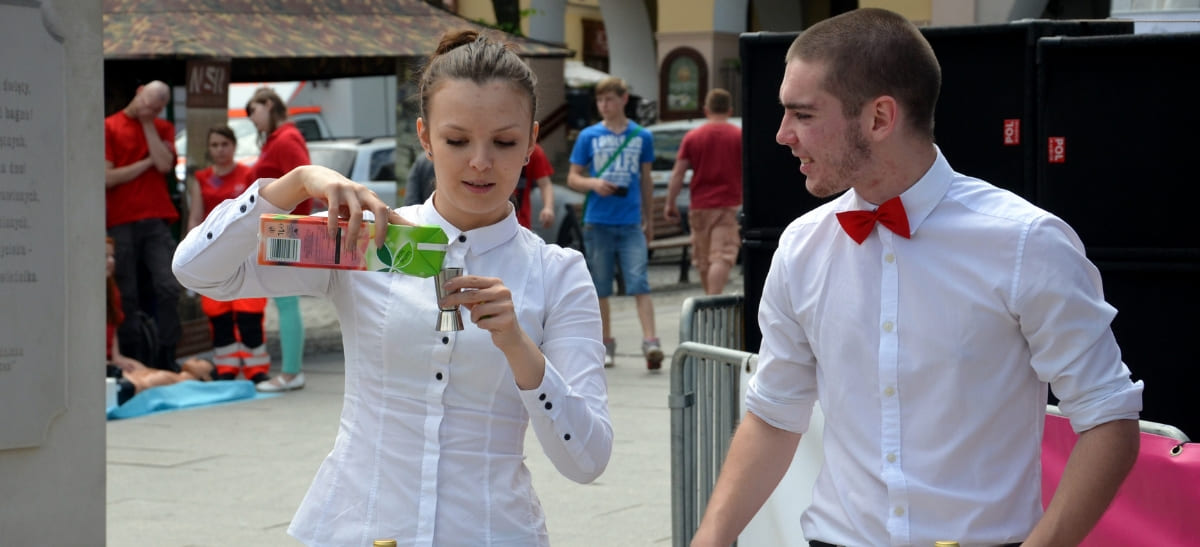 12/11/2020 Power up your staff's performance and transform them into superstars.
Many bar owners assume that they don't have the time or resources to dedicate to coaching and training. Yet, failing to build up important skills and competencies in your staff members could have a real negative impact on your bottom line. Servers who aren't coached how to up-sell patrons to more expensive drinks and staff members who are not knowledgeable about the wines and cocktails on your menu could be costing you money.
---
---
So it's time to power up your team's performance and transform your staff members into superstars.
Understand the unique strengths and weaknesses of your team
This might sound obvious, but the starting point for any new coaching or training initiative is simply sizing up the relative strengths and weaknesses of your team members. For example, are they excellent at providing customer service, but weak on their knowledge about wines and craft spirits? Are they well versed in how to make artisanal cocktails, but lacking in their knowledge of how to use technology to track sales and inventory at your bar?
Once you've assessed the needs and weaknesses of your team, that's when you can start to formulate training and coaching plans. For example, let's say that you operate a wine bar in San Francisco and you realize that your staff needs additional training on wines from the Napa Valley and Sonoma wine regions. This might be a great time to turn to distributors or suppliers, to see if they can organize a weekly wine education night to bring your staff members up to speed.
Match staff members with the role that matches their talent
As the bar or restaurant owner, you play a role similar to the director of a film or theatrical production. You can see the big picture, and you know how the film or play is supposed to end. But it's up to you to get all of your employees to play the right role.
In other words, you need to put people into a role where they can succeed. It might be the case, for example, that you need to change the schedule of your staff so that the most experienced individuals are working the busiest times of your establishment. Expecting a novice server to keep up with the post-work Happy Hour crush, for example, might not be putting that person into the best position to succeed.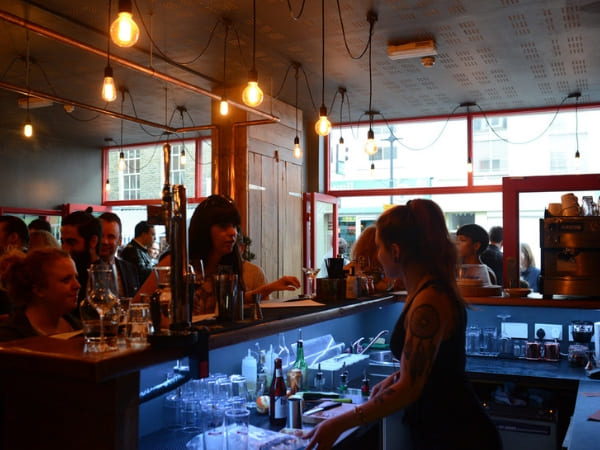 Develop the skills, talents and aptitudes that matter
Education can play a very important role in developing the skills, talents and aptitudes of your staff members. The key here, though, is to focus on the skills, talents and aptitudes that matter the most. Your goal here should be to turn your staff members into subject matter experts. Your bartenders, for example, should be exhaustively trained on how to make all the cocktails on your bar menu. Your service staff should be highly trained on all of the wines and spirits offered on the menu, as well as how to up-sell and cross-sell customers on certain offerings.
At many on-premise establishments, what is particularly important is knowledge of different food and wine pairings. Thus, if you are a steakhouse, your service staff should be fluent in big, bold red wines like Cabernet Sauvignon. They should be able to suggest potential food-wine pairings, as well as wines from a variety of regions. Thus, it might be easy enough to point patrons to a Cabernet Sauvignon from Napa, but what about options on your wine list from Washington State?
In coming up with a list of skills, talents and aptitudes that matter, it's worth the time spending time on-site, observing what happens on a typical night, and how your resources are currently being utilized. For example, you might notice that the time it takes for a drink to be brought to a customer's table is taking far too long, or that the layout of the bar itself is causing communication issues between the bartender and the service staff.
Focus on retaining your superstars
You may have an intuitive sense of who your superstars are – the people that people routinely show up on social media posts about your bar, for example, or the people that are most often cited in customer reviews about your bar online. And, of course, there are more conventional ways to find out who your superstars are – such as by looking through annual performance reviews.
So once you've found these superstars, what can you do? The easiest answer, of course, is to change their compensation structure. But simply offering someone more money might not be the best solution. What if your best bartender is burning out after working every weekend for the past year? What if your service staff members include working moms who want to be with their kids at specific times of the week? For these star performers, simply making a change to their schedule to accommodate their lifestyles can go a long way to retaining them as long-time staff members.
In addition to making changes in scheduling – or just giving more paid time off to some star performers – there are other steps that you can take, such as by improving your employee benefits package, by offering annual bonuses for meeting certain benchmarks, or even offering the opportunity to obtain equity in the bar if it meets certain milestones and goals.
Offer online training options
Finally, don't overlook the value of online training options. Once you've developed one training resource – such as a YouTube video discussing the history and culture of your bar – you can immediately scale it as you become larger. This is particularly important if your bar, pub or nightclub expands to two or more locations. As more employees join the team, you will have those resources ready for them. And, best of all, online training means those employees can handle this extra responsibility according to a schedule that works best for them.
Following the five steps outlined above, you can ensure that you not only prepare and train all staff members to become superstars but also that you can retain them as long-time and loyal employees who are fully invested in the future of your bar or restaurant.