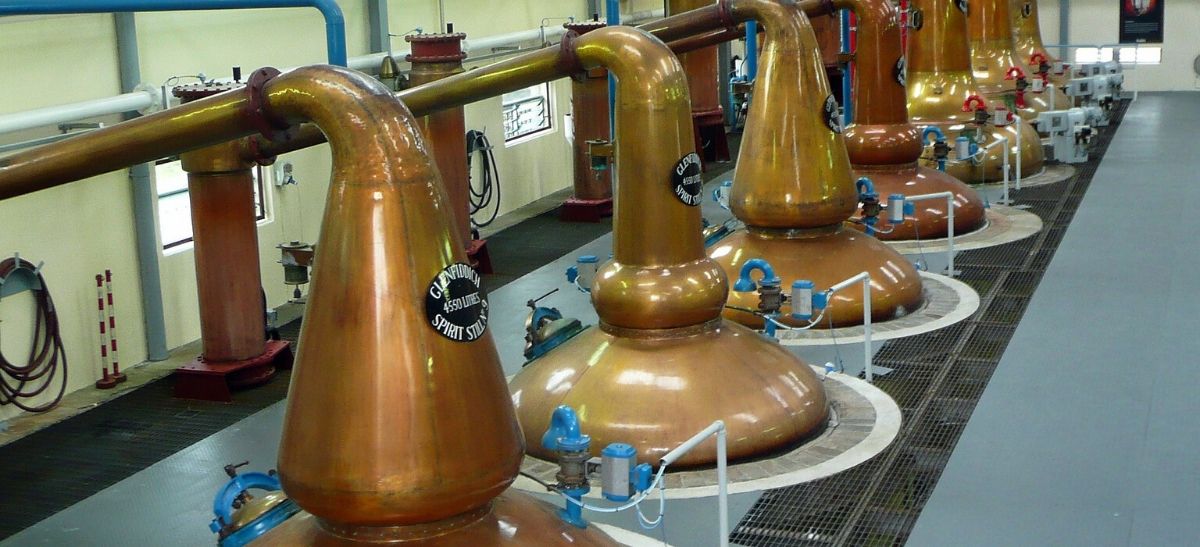 27/03/2020 Distilleries can make the most of this time with these tips.
Beverage Trade Network asked hundreds of distilleries in their survey on what will they be focusing on apart from staff's safety. 128 people replied in 3 days and here were the top 5 things that wineries, breweries and distilleries will be focusing on.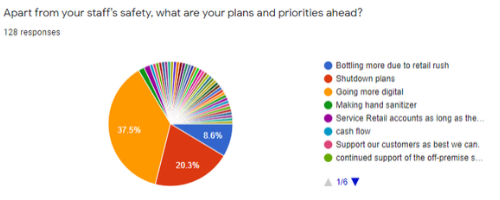 1. Going more Digital: Distilleries can still sell and fulfill their online club orders, distilleries are doubling down in this. Not only club orders, distilleries are also doing whats called "order and pick up". In this locals can order over phone or online and distilleries will keep their order ready for pick up.
2. Shutting down plans: 20% of the respondents are planning shutting down plans, as that may be the best course of action. As we are not in the harvest reason mainly in USA, distilleries are thinking that would be the best way to save cost. The good news is half of the distilleries that are planning to shutdown for next 1-2 months are NOT planning layoffs.
3. About 9% of the distilleries are bottling more right now and shipping more to fill current rush orders at retail. When asked to these distilleries, they are NOT planning layoffs.
4. No 4 thing that wineries and distilleries are planning to do right now, is getting into Hand Sanitizer. Most have already started this process and are waiting for approvals.
5. 5th popular thing they said was to service current retail customers.
Other things that distilleries are doing include:
► Focusing on retail while the restaurants are out of commission
► Growing our DTC channels that are already in place.
► Create new selling platform together with small local businesses. Online platform with home delivery options.
► Virtual and Digital tasting tours and select case packages.
► More virtual presence
► Once this is over, there will be a huge rush for events as people are free to return to normal life and will want to have enjoyable experiences. I intend to produce or be a part of many events.
► Focusing on directing all traffic to the website for online sales, and including a shipping incentives
To get a full detailed report, please complete the survey here
What To Do: COVID 19 Action Business Adaptive Plan Survey
The results of this survey will be shared with you helping you navigate this phase. Detailed Actionable report will also be shared with you from the survey, We are expecting about 300 businesses to fill this survey, so the data should help you. People who fill this survey will only get access to a detailed report.

Estimated Time: 15 - 20 Mins.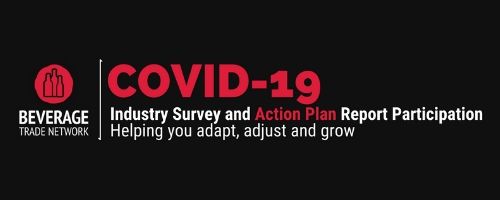 This survey is done by Beverage Trade Network and Bartender Spirits Awards. These are unprecedented times - but there are ways in which restaurants, bars and the rest of the spirits world can work to improve the situation and you as a distillery, spirits importer and spirits distributor can help them
As on-premise industry is one of the hardest hit sector in COVID-19, we will be extended our benefits to help the bartenders and on-premise buyers to navigate the space. BTN will be putting up a brand-new portal BTN Online Courses and giving free memberships to sommeliers to learn and apply new techniques to navigate the time.
If you are a distillery, spirits brand owner, spirits importer or a distributor and are in a position to enter your spirits and ship, we would encourage you to enter now. BSA is on track to happen in August but now is the time to ship samples to avoid delays.