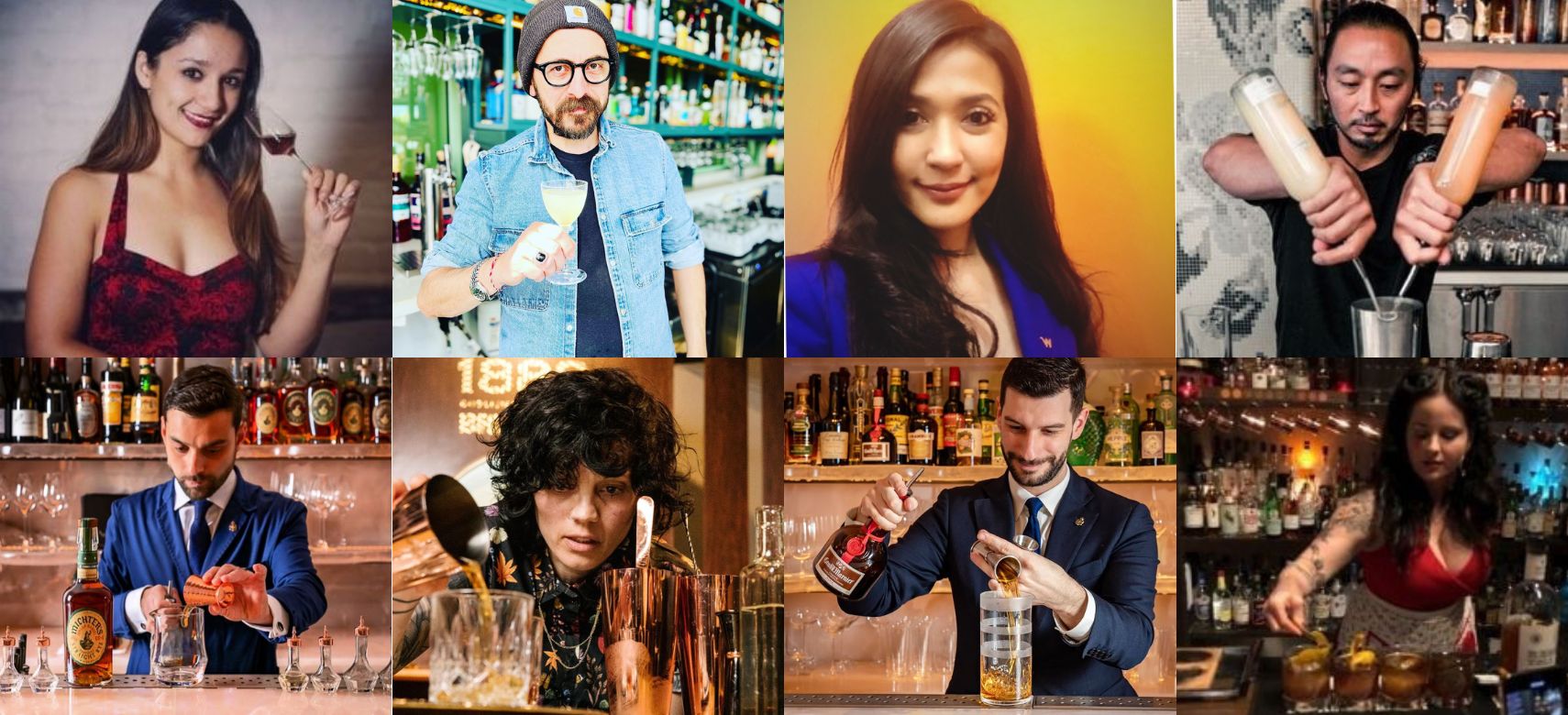 10/07/2023 We chat with 26 top bartenders around the world about what they prefer from suppliers when it comes to supporting them.
In this article, we chat with 26 top bartenders around the world by asking them one simple question "What is a good support program from brands for you" How can brands help you in selling more?
[[relatedPurchasesItems-31]]
This is a super important question, as along with quality, value, and price, what you, as a supplier want to do, is tailor the bartender's needs and offer them something other spirits suppliers may not be doing. This is where you will be able to build solid long-term partnerships.
Here are their answers:
Michael Thompson: I guess the most important thing would be for suppliers to give the bar a heads-up if their supply is running low on a product that we carry. Product tools are always cool to receive too. Gravity corks, wine keys, just general all around Cool new bar items. It's really important to grow a relationship with your suppliers, gets to know each other, and let them know your needs and wants, and what way you may be gravitating toward in the near future.
Paolo Perrini: When I create cocktails or menus…I'd always start from a concept, so I tend to put together all that is needed to recreate that idea into a glass in order to make it exceptional and fully understood. Once finalized, I have a look at some of the supports from our suppliers that can actually be functional and fit in.
Massimo Stronati: Whatever makes my life easier in terms of management, especially in these times we need to move the stock so whatever help in that direction is welcome and actually a good move.
Jonathan Whitwell: Suppliers that come in and support their brand are always the best. Getting collaboration on social media is key these days too. Also, I love to see usable swag: Copper mugs, glassware, martini tins, bar mats, etc. It's surprising how often these products miss the mark (copper mugs aren't a standard size, glassware doesn't stack well or breaks in the washer, poorly weighted tins, etc.)
Alec Vlastnik: I personally appreciate most when a supplier is willing to provide support to get an event off the ground. Collaborating for outreach and execution of an event to reward our loyal guests or drive in new business. Things that help drive revenue as opposed to just giving price reductions.
Jason Lam: Programs that involve regular visits have worked the best for both us and the suppliers. Regular face time builds trust, and brand familiarity with staff, and suppliers learn more about our specific needs.
Juyoung Kang: Pricing, special events sponsorships, visits to the bar.
Aom Aphiradi Lee: Best pricing/discount is the most important for me here. As well as partners with the brand for parties and live music.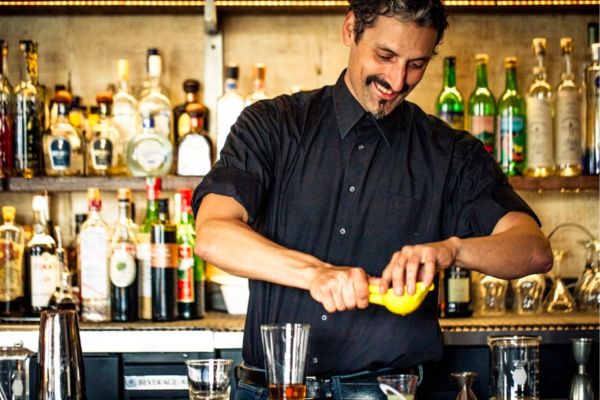 Michael Cecconi: Old Forester: buy 3 get one Signature. I subsidized several years' worth of cocktail lists with this deal. But no matter how good the deal, the product must have value to me. And staff education goes a long way, too.
John Swartz: Being invited to brand ambassador some sort of workshop, where bartenders can get knowledge and hands-on experience, with proper bar equipment and your occasional pin. New and user-friendly technological application.
Natasha Mesa: Coming into the bar to buy the product and bringing people in especially when we do charity happy hours with the brand's products. This is the biggest one for me, support especially when it involves giving back to good causes.
Megan Elizabeth Abraham: I like collaborations that are tied to a specific cocktail and either raise awareness for a cause or holiday. Sure a lot of people like a pretty photo of a delicious cocktail but I like to give people a reason to drink and feel like they are a part of something bigger than themselves. I also draw creative inspiration from the cause, for example, last year for Bees Knees Week with Bar Hill Gin I made a Bees Knees variation with Mecalef Spice and Creme de Casis to emulate a flavor combo on Aziza's Brunch menu. Bar Hill was contributing these super cute Honey Bear Glasses when we bought their gin made from Honey and their honey. The drink tells a story and creates an experience. That type of activation adds value to my program because not only do they contribute by providing the Bear Glasses but they inspire me and help me develop a drink that is creative and beautiful and tells a story. This type of value added to my program is priceless. I also like to learn by doing: Ie. distillery tours, Ie Cane Camp in Puerto Rico.
Maritza Jeffers: Craftable, works best for our establishment. It works well with most liquor distributors. Making inventory and ordering a breeze. Keeping track of sales of each product while in service and helping drive sales with staff. Also reducing labor costs. It has an app so it works well with mobile devices.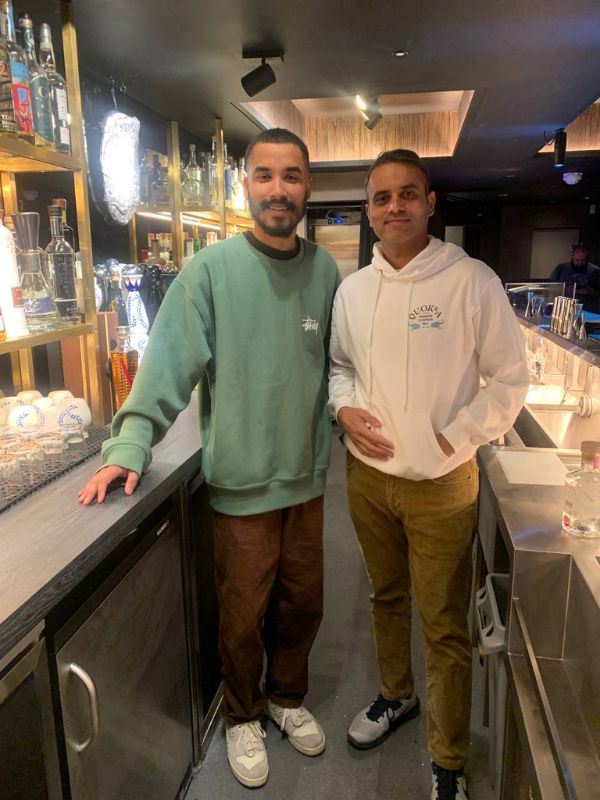 Tip: taking pictures with bartenders, generating the content, and helping them by sending foot traffic that can ask for your brand is a great way to support them.
Kristofer van Zanten: Availability and reliability are my primary focus. I am uninterested in free branded mugs, nor do I want a free bottle with the purchase of a case. Please refer back to the previous question to better understand how I approach benefit programs from suppliers.
Matteo Carretta: Training and team-building activities I think really seal the deal, it's not always about money but building relationships with the labels.
Marcello Cauda: In the end, we always have to reach some budget/revenue for the company, we always look into deals where the price of the bottle can be brought down in some way.
Giovanni Turano: I believe that the best support program is total cooperation between the suppliers and the bar. I am speaking about advice on new products, new equipment, etc.
Elon Soddu: Not having too many commitments
Celso Amor Castillo: To be honest... the only thing I ask my suppliers it´s to have good communication and to be on time every day. That´s the best support I can get from them.
Stefano Bussi: Right now I feel that support for the members of the team is very important in saying this I mean training and opportunities to travel abroad.
Andreas Grammatikopoulos: A good relationship with a supplier is very important. They need to be there, to help out with the knowledge and research. I believe one of the best things is for a supplier to help with helping your staff to gain knowledge. Also, helping with marketing and concepts is very important.
Horace Buckenham: Retros and cash are great but the best form of support is training and transparency. If you can spare some time to come down and chat with us about your spirit, hold a tasting with us, and get us excited about it. We will reciprocate by wanting to put it in cocktails and upsell it to customers. We want communication and to develop relationships with our suppliers.
Hamza Najdaoui: I believe in human relations and for me, the supplier is a part of the business. The role of the supplier is not only to the supplying product but is to understand the type of business and try to suggest the right product, and the right prices to help the consolidation of the business. the role of the supplier is also important in adding knowledge to the members of staff, organizing weekly tastings on-site, and masterclasses that can upgrade the confidence of the members of staff.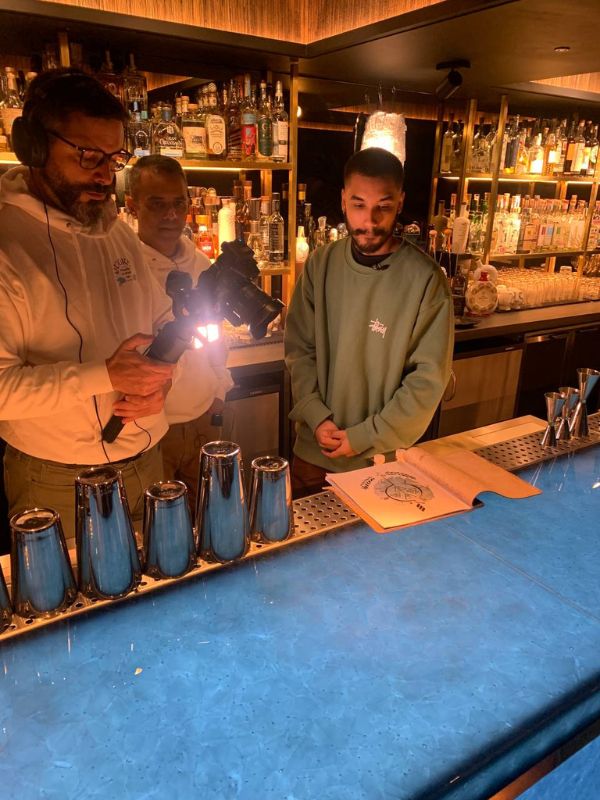 Jamie Twigg: When working for a large collection of restaurants having suppliers that want to work with us on an individual basis is a great thing, as this usually allows us to tailor training to what we experience day to day. What we experience in Leeds might be completely different from that in London. So we don't want to be treated like a London Bar, we want to be treated like a Leeds Bar.
Tom Kapanadze: Training on spirits provided by them. It's always great to see a supplier that is invested in their accounts that much.
Francesco Pittala: Retro stock for the bar, discount on the price, and training for the team
Get In Front Of Leading Bartenders and Grow Your On-Premise Presence. Enter Your Brands Before the Early Deadline Is January 31, 2024, and Save.