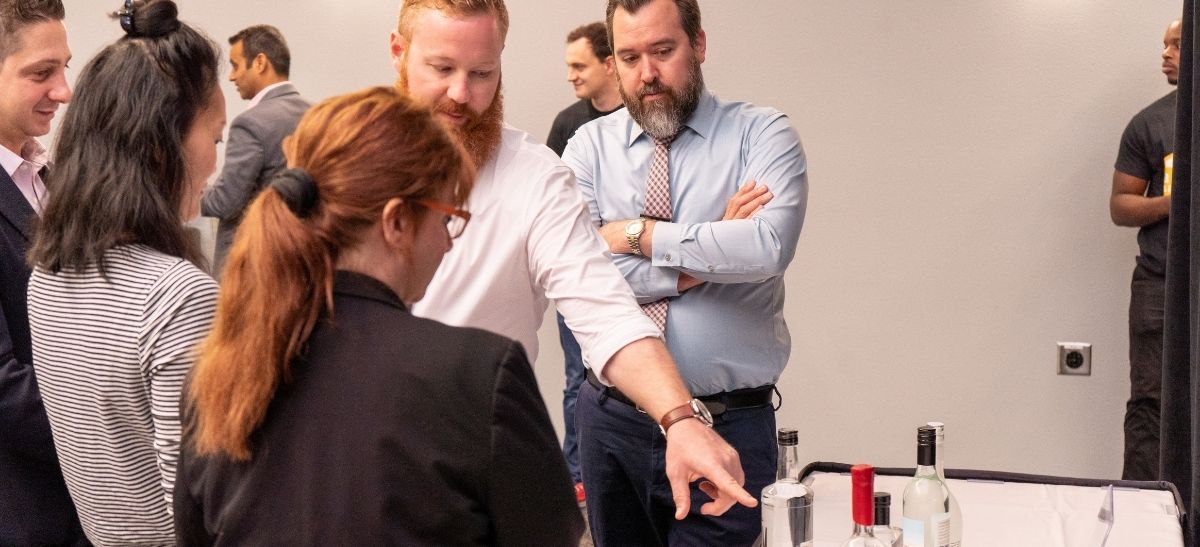 19/09/2018 If you are looking to sell more of your spirits to on-premise establishments such as restaurants, hotels, pubs, and bars, then you need to enter the Bartender Spirits Awards.
This international spirits competition is one of the most unique of its kind within the U.S. marketplace: it is judged by and for bartenders, bar managers and on-premise buyers, and is entirely unique in that it is focused on the buying needs of on-premise establishments.
---
---
In May 2021, the nation's top bartenders will be gathering in San Francisco, to judge the best overall spirits within the industry.
Raise the profile of your spirits
Winning a Bartender Spirits Award is a mark of excellence that is recognized across the bar industry. Especially if you are a spirits producer located outside of the United States, this is the perfect chance to win recognition for your spirits within the U.S. marketplace. In addition to awards for individual spirits, the Bartender Spirits Awards will award top producers within each category.
Get in front of a hard-to-reach audience
Most spirits competitions are hosted with spirits consumers and spirits drinkers in mind. Thus, they tend to focus on factors that might not necessarily be important to on-premise buyers, many of whom are looking to address gaps in their overall bar inventory. The Bartender Spirits Awards provide an opportunity to reach a large group of these influential trade professionals.
Promote your award-winning spirits
All winners at the Bartender Spirits Awards are fully supported by Beverage Trade Network in promoting their new medals or awards. Examples of promotional support include:
Prominent listing on the Bartender Spirits Awards website
Inclusion in the Bartenders Spirits TOP 100 SPIRITS Guide
Press release mention of all winners at the conclusion of the event
Social media marketing support
Medal stickers for bottles
Award logos and other promotional materials (available for download)
Being entered into the Bartender Spirits Awards is an easy, affordable and effective way to get your spirits tasted by an all-star judging panel of top bartenders, many of whom are also industry consultants and on-premise buyers. Medal winners receive additional benefits – such as special promotional logos and stickers that they can add to bottles, social media marketing support, and regular mention in both press releases and on the Bartender Spirits Awards website.
As a result of winning a medal at the Bartender Spirits Awards, you will be able to:
Increase your sales within the very important U.S. spirits market
Reach a new audience of on-premise buyers, consultants and bartenders
Promote your awards in key international markets
Attract additional PR and media attention for award-winning spirits
Increase the reach and recognition of other spirits in your spirits portfolio
In some cases, a single Medal or Award will continue to benefit your spirits sales for years to come. Every medal or award is a validation by a top tastemaker or influencer within the industry.