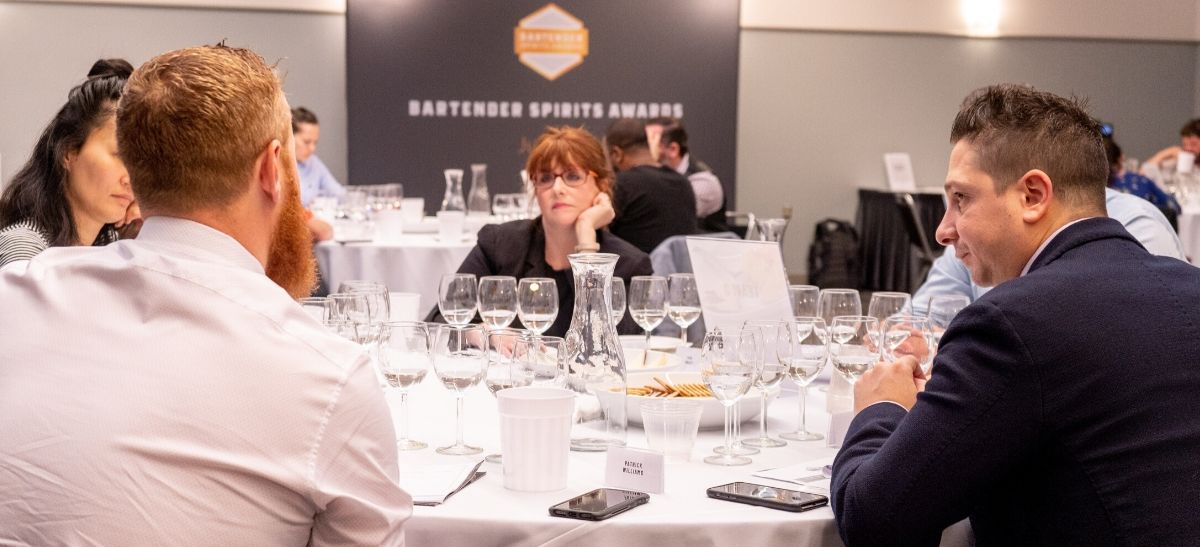 06/12/2020 Bartender Spirits Awards gives bigger rewards for a bigger competition!
The 2020 Bartender Spirits Awards witnessed an overwhelming submission of spirits from all across the world. BSA is organised by the Beverage Trade Network, a venture that is a veteran in organising competitions across the planet.
In the second edition, Bartender Spirits Awards observed participants from USA, UK, France, Australia, Japan and many other nations. The level of participation sought to make the upcoming 2021 Bartender Spirits Awards even bigger and better.
The 2020 Winners!
There were 7 double gold winners which scored 96 and more points, 127 gold medals in the 2020 Bartender Spirits Awards. The 2020 competition saw submissions from 34 countries including some new additions like Lebanon, Kazakhstan, Switzerland. The United States had the top submissions where 251 brands were entered followed by Mexico and Australia demonstrating the growth in Tequila and Australian craft spirits culture. Japan was the top favorite when it came to overall quality by country with the highest average by country for gold medals.
DROUET VSOP COGNAC secured no.1 spot with 98 points and won The Best Spirits Award at 2020 Bartender Spirits Awards which is made by Drouet.
Why was Bartender Spirits Awards created?
Sid Patel, CEO of Beverage Trade Network understands that the spirit industry is extremely competitive. The motive behind starting BSA was to create a quality competition which simultaneously served actual business value.
How was this achieved?
BSA instead of going along with the traditional criteria on the basis of which spirits are judged in other spirit competitions decided to create its own which gave a much more fair, and holistic approach of scoring.
The spirits competition is judged on the basis of 5 criteria i.e.:
Mixability
Balance and Versatility
Taste, Mouthfeel and Finish
Package
Price
---

---
Judges are Buyers
Most competition judges are writers and journalists and celebrities which give good press awareness to the winners. But that only gives good press awareness and not a direct possibility of getting in touch with top buyers in the country.
Bartender Spirits Awards judges are Bartenders, Bar Managers and Off-Premise Managers for the on-premise industry. Keeping your bottle of spirit in front of these big boys of the liquor town will give you 3 things that you are generally looking for if you are in the industry:
Get your liquor tasted by the top buyers in US

Get individual attention for your liquor bottle by the top buyers in US

Get a tasting feedback from these veteran buyers for your spirit
A unique marketing weapon
This is exactly how Bartender Spirits Awards adds not only competition but true business value.
Tasting feedback is a calibrated tasting note discussed among the top bartenders, bar managers and off-premise managers. BSA 2021 will allow its participants to use this tasting note in marketing and sales materials with the logo of BSA without any additional fee whatsoever.
"Whether bartenders are looking to plug a very specific gap in their existing spirits inventory, or construct an entirely new cocktail menu from scratch, what better advice could they get than from fellow bartenders?"
Sid Patel, CEO, Beverage Trade Network
Competitive
With the 3rd Edition becoming even bigger, BSA expects to receive more number of participants this year. With new judge additions the competition will only become that much more stringent this year making it a competition that gives bigger rewards for big wins!
Beverage Trade Network has always tried to push the envelope in the field of trade shows and competitions may it be with the USA Trade Tasting in New York or the International Bulk Wine Show in San Francisco or with the upcoming 3rd Edition of Bartender Spirits Awards 2021.
Sid Patel coming from the shoes of a private label owner selling his label by the case from very early on wanted to create the perfect platform which gave spirit owners a fair chance of growth considering the already established big players in the liquor industry. Through competitions like the 3rd edition of Bartender Spirits Awards 2021, Sid intends to give every spirit label a golden chance to showcase their bottles in front of the biggest buyers all across USA.
Find below the dates for the competition
KEY DATES:
Submission Ends On April 20, 2021
Warehouse Closes April 23, 2021
Judging: May 17, 2021
Winners Announced: May 31, 2021
Winning a Double Gold for Drouet became a point of prestige at the BSA 2020 and hence made a clear market statement to their competitors and dealers.
Major changes have unfolded for Winners of the 2021 Bartender Spirits Awards which are talked about in detail under "WINNING IMPACT" and the categories that you can win on can be found under "AWARDS"! Cheers!
2021 Registration Are Now Closed.