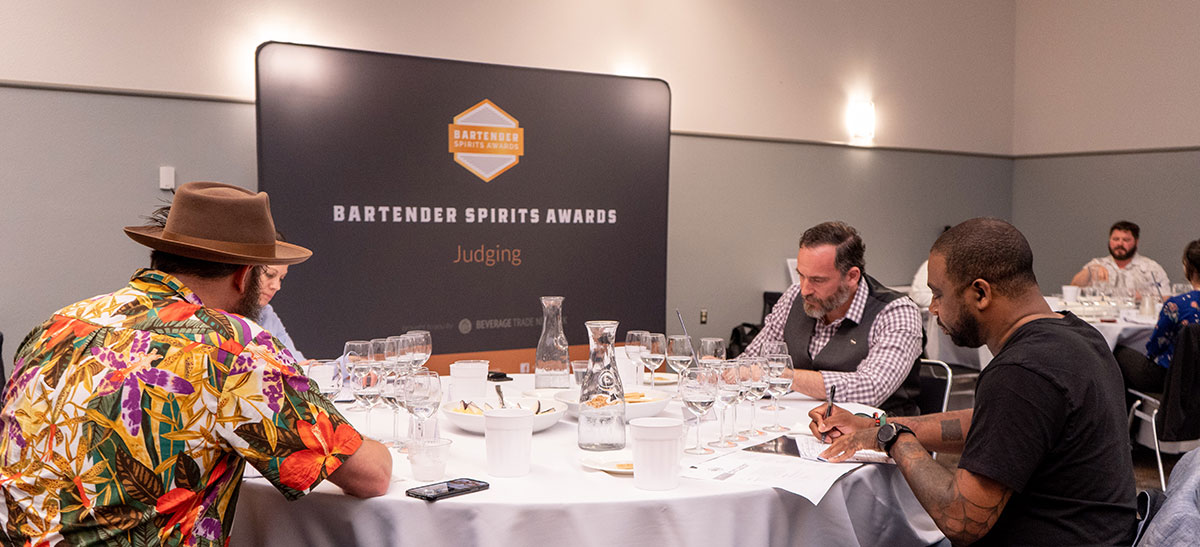 18/01/2022 Here is how the Bartender Spirits Awards competition is connecting the community and bringing spirits the recognition that they deserve.
Bartender Spirits Awards is now accepting entries for its 2022 edition of the awards. This celebrated award helps spirits and distilleries be noticed and become a favorite choice for bars, restaurants, clubs, and on-premise establishments within the United States. The impact of being awarded the Bartender Spirits Awards medal goes a long, long way. Bartender Spirits Awards help connect the community in so many different ways.
The Bartender Spirits Awards are a platform for underrated spirits to grab the spotlight. The awards go out of their way to help great spirits be discovered by getting their spirits brands tasted and reviewed by an illustrious judges panel. This panel comprises leading Bartenders, Beverage Directors, and on-premise restaurant buyers in the USA. These judges allot the spirits a score and winning spirits can display this score with pride. Reputed bartenders illuminating the judges' panel at the 2022 Bartender Spirits Awards include Zachary Faden, Lead Bartender & Manager at Brasserie Liberté, Washington DC; Juyoung Kang, Lead Bartender at Zouk Group, Las Vegas, NV; Mark Roa, Bartender at Lost & Found Cocktail Bar, and Bar Manager at Neck of the Woods Bar & Club; Jessica Schjavland, Bartender at San Pedro Square Market Bar; Zachary Taylor, Bartender at 83 Proof, San Francisco; Adam 'Boots' Brogan, Bar Manager at Louie's Bar, San Francisco and Owner of The Bootsy Company; Ash Miyasaki, Bar Manager at Bar Henry; and Shirley Brooks, Bartender at Madrone Art Bar, San Francisco.

Winners from the Bartender Spirits Awards are celebrated and loved even beyond the US on-premise industry. The winning spirits are broadcast around the world. Medal winners are included in the Bartenders Spirits TOP 100 Spirits Guide that is accessed by Buyers, Bar Managers, Bartenders, and Brands and is distributed to over 50000+ trade professionals across the United States. Digital certificates and Medal stickers are provided to all the winners. They can be used across different Brand Support Tools as well as Point of Sale processes as Brand Deck, Sell Sheet, Shelf Talkers, Case Cards, Bottle Neckers, and more.
All the entrants also receive tasting notes and shelf talkers for their brands, written by the judges themselves. Stories of winning brands featuring the distillery, distiller, and the brands shall be picked up by the editors at Los Angeles Drinks Guide, New York Drinks Guide, and San Francisco Drinks Guide, invaluable resources for spirits consumers in major cities in the USA, via the Beverage Trade Network. The award's media partners, BTN, Bartenders Business, and BevRoute will provide extensive coverage in their press as well as social media.
"We really wanted a way to recognize those spirits that would be a great addition to any bar and that are completely on-trend in terms of packaging and price," said Sid Patel, Founder, and CEO of Beverage Trade Network. "Whether bartenders are looking to plug a very specific gap in their existing spirits inventory, or construct an entirely new cocktail menu from scratch, what better advice could they get than from fellow bartenders?" It is this thought behind Bartender Spirits Awards that bridges a variety of stakeholders in the Spirit trade.
Register today and be recognized in the community as a spirit worth celebrating.
KEY DATES:
Domestic Submission Deadline: April 20, 2022
Warehouse Closes: April 24, 2022
Judging Day: May 15, 2022
Winners Announced: May 31, 2022
PRICING:
Regular Pricing - $160 per spirit (Registration Ends On April 20, 2022)
PS: Special Quantity Discounts are also available on bulk entries. Sign up your spirit up today!