11/03/2021 At the 2020 Bartender Spirits Awards, the second edition which took place in San Francisco this August, Blue Light Distillery won a Silver medal, which is the ultimate seal of approval in the global spirits on-premise industry.
Blue Light Caribbean Gin needed to score highly in all aspects of judging: Mixability, Balance and Versatility, Taste, Mouthfeel and Finish, Package & Price.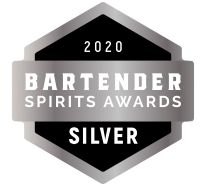 Bartender Spirit Awards Medal, Source: BartenderSpiritsAwards.com
This competition recognizes that bartenders are the true influencers – their passions and tastes provide direction for the consumer, especially via their guidance with wine, beer or spirit recommendations. The creation of new drinks is often driven by bartender tastes and perceptions of current trends.
According to CEO Sid Patel of event organizer Beverage Trade Network, "Idea of Bartender Spirits Awards is to put the best judges forward to evaluate the best on-premise spirits for the consumers. We were very pleased with the quality of the spirits we received in the first year of the competition"
Spirits were judged on the basis of Mixability, Balance and Versatility, Taste, Mouthfeel and Finish, Package & Price.
[Content belongs to Blue Light Gin]
---
About Bartender Spirits Awards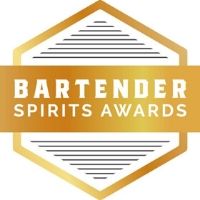 Bartender Spirits Awards gathers the top on-premise buyers, bar managers, and bartenders who have a direct influence on the US on-premise market.
Grow Your On-Premise Brand Presence In The US Market by put your spirits in front of them and get rated by Mixability, Balance & Versatility, Price, Packaging, and Taste, Mouthfeel, & Finish. Registration Portal is now Open.
Deadline For Submission Is Approaching Fast
Leading spirits brands from around the world now have an opportunity to grow their business and gain the attention of top on-premise buyers, Bar managers, bartenders, and influencers within the U.S. on-premise industry. Time to submit your spirits in the 2021 Bartender Spirits Awards.
KEY DATES
Special Pricing ends on March 31, 2021 ENTER NOW
Warehouse Closes For Samples: April 23, 2021
Judging: May 17, 2021
Winners Announced: May 31, 2021
FEE SCHEDULE (Per Spirit)
$145 - Special Pricing - Now till March 31, 2021
$165 - Regular Pricing - April 01, 2021 to April 20, 2021
Quantity Discount Now Available
3 to 9 entries: 10% discount
10 to 14 entries: 15% discount
15 or more entries: 20% discount
(Price in USD)