11/02/2021 Bartender Spirits Awards is pleased to announce that David McPhillips will be joining the judging panel at the 2021 Bartender Spirits Awards this May in San Francisco
David McPhillips serves as Director of Beverage Strategy & Innovation for Buffalo Wild Wings, the largest sports bar brand in the United States with more than 1,200 locations and the largest retailer of draft beer in the U.S. Buffalo Wild Wings is part of the Inspire Brands family of restaurants.
As Director of Beverage Strategy & Innovation, McPhillips leads all beverage research, programming, innovation development, assortment and analysis that supports Buffalo Wild Wings' liquid intelligence initiatives.
Buffalo Wild Wings is an American casual dining restaurant and sports bar franchise in the United States, Canada, India, Mexico, Oman, Panama, Philippines, Saudi Arabia, United Arab Emirates, and Vietnam which specializes in Buffalo wings and sauces.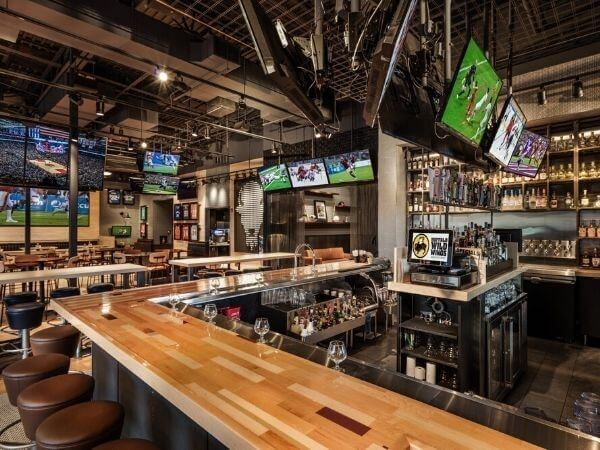 Buffalo Wild Wings, Source: David McPhillips
Prior to Buffalo Wild Wings, McPhillips most recently served as Director of On-Premise Customer Marketing for the HEINEKEN USA portfolio of brands during his twelve-year tenure with the company holding a variety of positions in sales and marketing. Based in New York, he was responsible for developing consumer insights and brand programming for all on-premise national retail accounts in the U.S.
Before HEINEKEN USA, McPhillips worked six-year stints at both TGI Friday's and Champp's Restaurants in operations.
McPhillips is a summa cum laude alumnus of the University of Maryland, where he received a Bachelor of Communication Studies with a concentration in Speech & Diversity. Read a full interview with David McPhillips here.
2021 Bartender Spirits Awards submission now open. Enter your spirits by March 31, 2021, to get special pricing. Submit now.