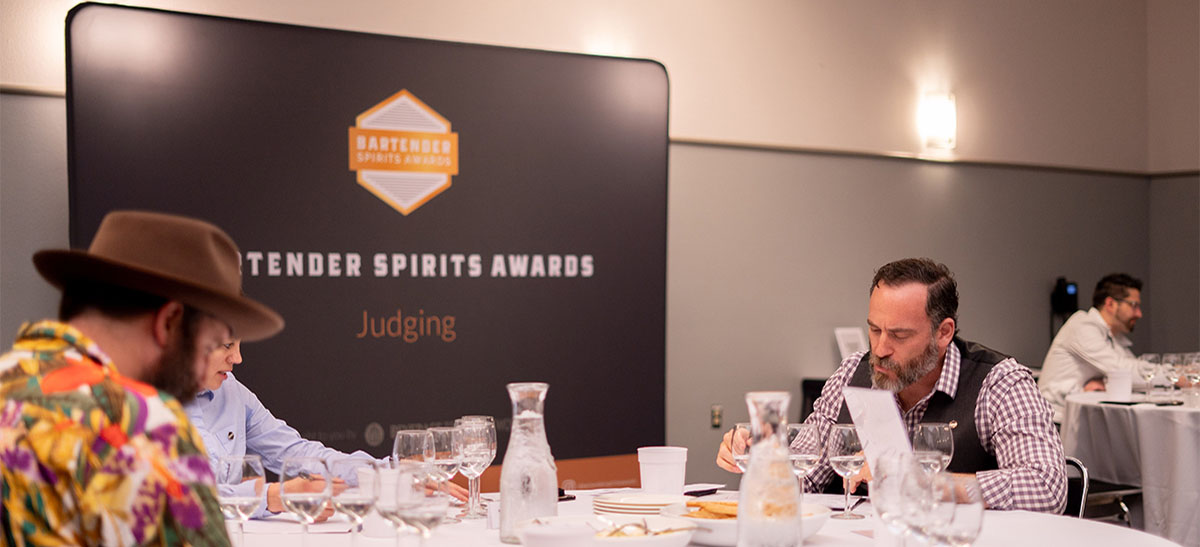 Bartender Spirits Awards: A great chance for your spirits to get front-row seats on a bar shelf. Get a discount on each spirit you enter before Jan 31
The Bartender Spirits Awards offer a great opportunity to grow the presence of your brand in the on-premise sector. If your spirit has the potential of being a compelling addition to restaurants, bars, pubs, and nightclubs, then it deserves to be tasted and judged by some of the renowned Bartenders, Bar Managers, Mixologists, and Industry Professionals. The 4th edition of the Bartender Spirits Awards happening in San Francisco is a great platform for your spirit to gain the advantage of getting in front of on-premise buyers and a hard-to-reach audience. Not only this, but it also offers a Mark of Excellence that is recognized across the bar industry that gives you the leverage of being visible in the market. To gain such benefits, Register Your Spirits here.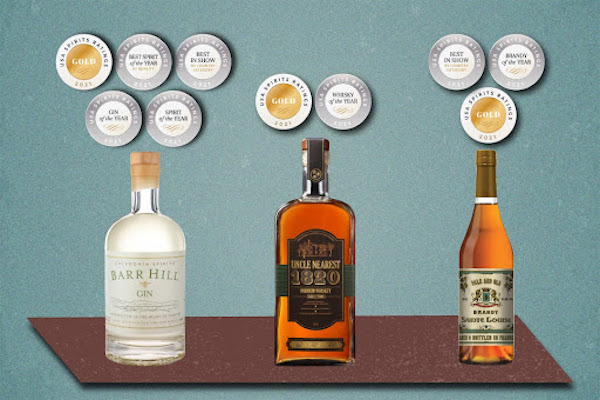 Winners of the 2021 Bartender Spirits Awards featured in the "Top 50 Spirits of 2021" on the San Francisco Drinks Guide website.
With so many spirit brands competing to be on the shelves of restaurants, bars, and pubs, it becomes difficult to be visible to your consumers. Here is where the Bartender Spirits Award comes in, winning a medal can not only get you front-row seats on a bar shelf but also act as a compelling marketing tool. The winners of these awards get great awareness among the consumers in the USA by being featured on various platforms like Los Angeles Drinks Guide, New York Drinks Guide, and San Francisco Drinks Guide. Their victory is shared with the Beverage Trade Network Community which consists of 50,000+ Trade Professionals in the USA that are always on the lookout to add new spirits to their portfolios. The results of these awards are shared with the media partners of BTN like BTN News, Bartenders Business, and BevRoute News which gives your brand extensive coverage in their press as well as on social media.
All the medal winners also benefit from being mentioned in the Top 100 On-Premise Spirits Guide which is accessed by Buyers, Bar Managers, Bartenders, and Brands. The results are also shared with 20,000+ Bartenders and On-Premise Spirits Buyers of the USA that play a huge role in suggesting your spirit to restaurants and on-premise customers. Customized Shelf Talkers, Medal Stickers, Digital Certificates with your product details and scores, and Detailed Score Feedbacks are some great deliverables that would be given to winners that will act as great Marketing and Brand Support tools.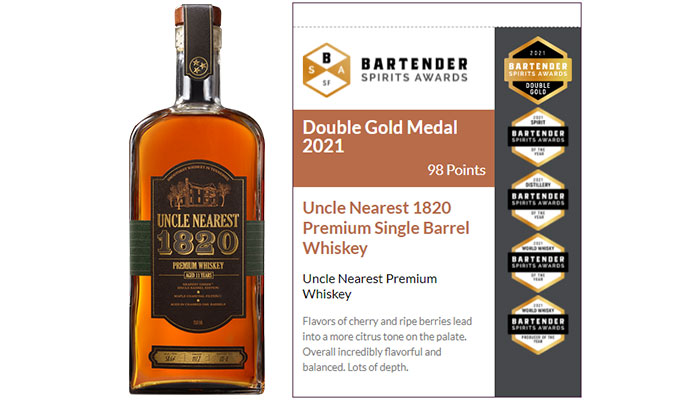 Uncle Nearest 1820 Premium Single Barrel Whiskey was awarded as the 2021 Spirit of the Year at the Bartender Spirits Awards. Image Source - Instagram
Check out the Winners of the 2021 Bartender Spirit Awards Here
Why You Should Enter Your Brand Before January 31, 2022?
Registering your brand for the 2022 Bartender Spirits Awards allows you to gain numerous benefits. If you enter the competition by registering your brand before 31st January 2022, you can avail of the early bird discount.
An early-bird discount will allow you to save $40 on every spirit you register. The price to register each spirit costs $160 however with the early bird discount, you can register at $120 per spirit. You can also get a bulk discount of an extra 10% off if your distillery has 3 to 9 entries. 10 to 14 entries can entail a 15% discount and 15 or more entries avail an additional 20% discount on the early bird pricing. Winners of the Bartender Spirits Awards 2022 will be declared in San Francisco on May 31, 2022.
Register Your Brand and Avail the Early Bird Discount Before January 31, 2022.