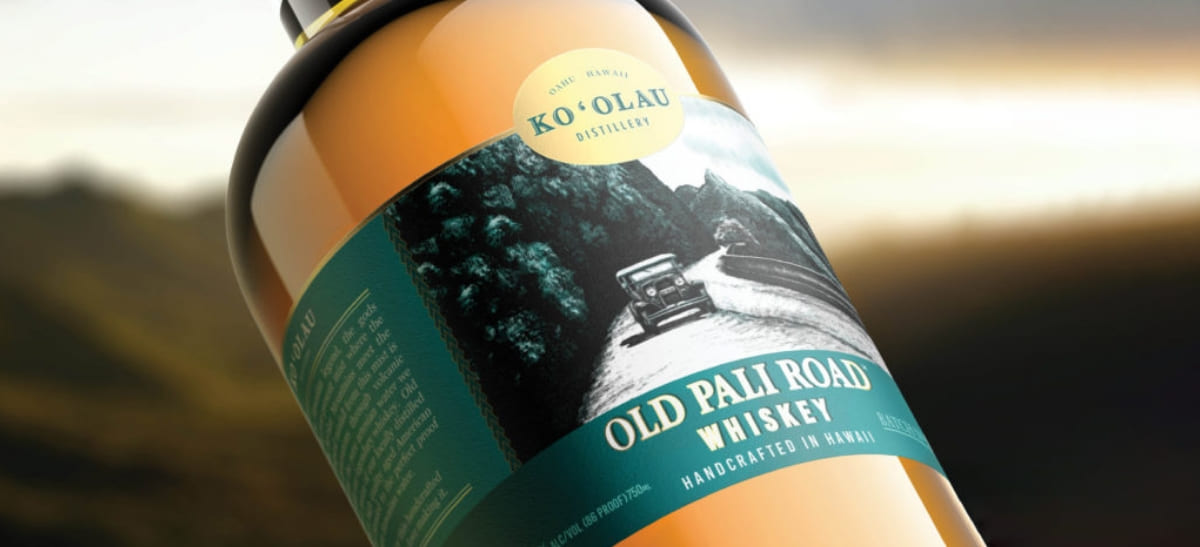 Craft distillers and spirits producers bring new artisanal products to market just in time for the holiday season.
The past few months have been busy ones for craft distillers and spirits producers, as they bring new artisanal products to market just in time for the holiday season. The new product launches include flavoured whiskies, rye whiskies, extra aged tequilas and an organic aquavit.
---
---
Look for these innovative new spirits to be showing up at a bar, nightclub or hospitality venue near you.
Ko'oalu Distillery Old Pali Road Whiskey
This Hawaiian whiskey is handcrafted in an exotic locale far from traditional whiskey strongholds like Kentucky and Tennessee. The whiskey is made with a special locally sourced corn mash and then blended with 5-year-old whiskey.
Canadian Club 41-Year-Old Whiskey
Canadian Club is releasing its oldest aged whiskey ever, this one with a 41-year pedigree. The release of Canadian Club 41 Year Old is the first in a series of premium expressions from one of Canada's legendary whiskey producers. Canadian Club 41 Year Old will be blended with cognac, rye and sherry for optimal depth and complexity.
Knob Creek Twice Barreled Rye Whiskey
Not only is this whiskey slightly higher in alcohol than other whiskeys (100 proof, compared to 80 proof), it is also finished in charred American oak barrels for the ultimate oaky aroma. This Twice Barreled Rye has notes of nutmeg and brown sugar, making it a candidate for enjoying solo or mixing as part of a special holiday craft cocktail.
Manatawny Still Works Maple Whiskey
This whiskey is the second in the distillery's flavoured whiskey series. Maple Whiskey is flavoured with Whiskey Hollow Maple Syrup from Pennsylvania.
Suerte Extra Anejo tequila
This craft tequila from Suerte is distilled in Boulder, Colorado. Every year, the distillery releases a limited edition aged tequila, and this Extra Anejo has been aged 8 years in charred American white oak barrels for extra complexity and flavour.
Freeland Spirits Bourbon
Freeland is a craft distillery based on Portland, and its new product – its first-ever craft bourbon – is finished in Pinot Noir barrels from Elk Cove Winery for a period of five months. The resulting product, Freeland Spirits Bourbon, is a blend of 3-year and 12-year aged bourbon.
Bluewater Organic Distilling Winter Sun Aquavit
Bluewater has already released special organic vodkas and gins, and now this craft distillery is back with an organic aquavit, which is a classic Scandinavian spirit. The little extra twist here is that the aquavit is being marketed as perfect for "creative mixology." For bartenders and mixologists looking for a new neutral spirit this holiday season, Bluewater Organic Distilling has a suitable option: Winter Sun Aquavit.
It's clear that the spirit of innovation is very much alive in the craft spirits sector. With these premium spirits, consumers have additional options for making the holiday season extra-special. Whether it's sipping a maple whiskey next to the fireplace or enjoying a special meal with a cocktail made with premium tequila or rye whiskey, there are now plenty of new ways to make craft and artisanal spirits part of the winter holiday season