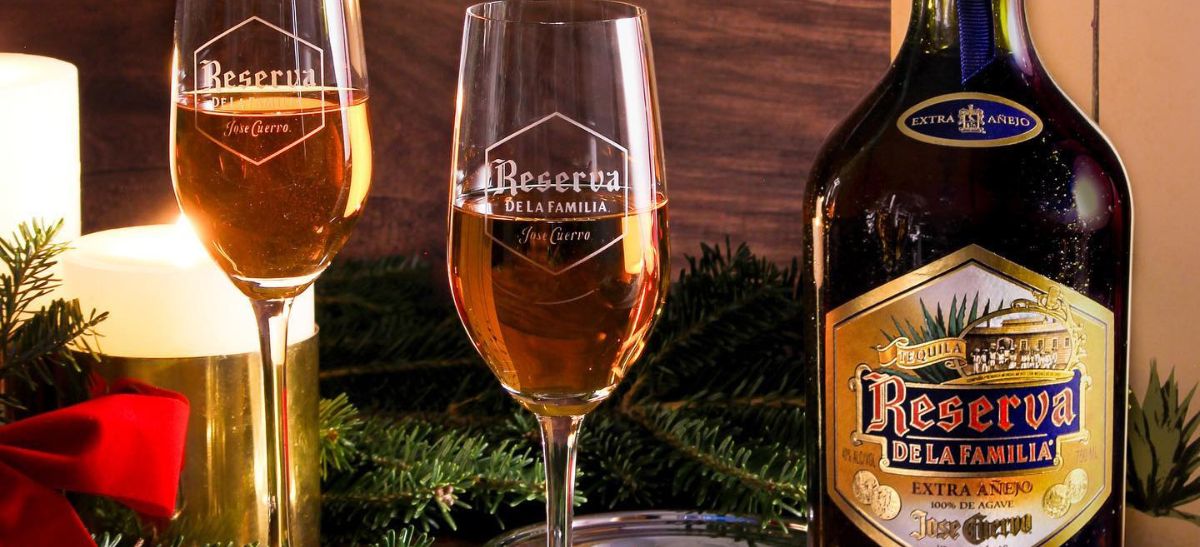 21/06/2022 The results for the 2022 Bartender Spirits Awards are out, and we are delighted to announce that "Tequila of the Year" is awarded to Jose Cuervo Reserva de la Extra Anejo.
Jose Cuervo Reserva de la Extra Anejo grabbed a double gold and the Best Tequila of the Year at the 2022 Bartender Spirits Awards, held on May 15 in San Francisco, USA.
Jose Cuervo Reserva De La Familia® is the Cuervo family's award-winning, limited-edition 100% blue agave extra-aejo tequila. DOUBLE GOLD MEDALIST at the 2019 San Francisco World Spirits Competition.
The exceptional spirit has a rich dark amber palate and an aroma of oak, almonds, apples, olives, and cinnamon. Its flavour complexity includes rich oak, toasted almonds, vanilla, and cinnamon. Serve in a tequila flute to fully appreciate its flavours, aroma, and velvety finish.
Proximo Spirits, Inc. is a New Jersey-based American spirits importer and international distributor. It is popular for importing and also distributing Jose Cuervo tequila, the world's most popular tequila brand. The Beckmann family from Mexico, the owner and operates Jose Cuervo founded Proximo Spirits in 2007.
Proximo owns several spirits companies, including 1800 Tequila, Three Olives Vodka, Kraken Black Spiced Rum, Boodles British Gin, and craft spirits like Hangar 1 Vodka and Stranahan's Colorado Whiskey. Proximo acquired the distribution rights to Jose Cuervo from Diageo on July 1, 2013, in a deal announced in March 2013, with plans to increase marketing and innovation spending. In addition, Proximo Spirits UK, based in London, debuted in July 2013.
Proximo more than doubled the size of 1800 Tequila, Three Olives Vodka, and Kraken Rum in its first five years of operation. In 2012, 1800 Tequila's sales increased by 15% over the previous year and by 73% since 2009.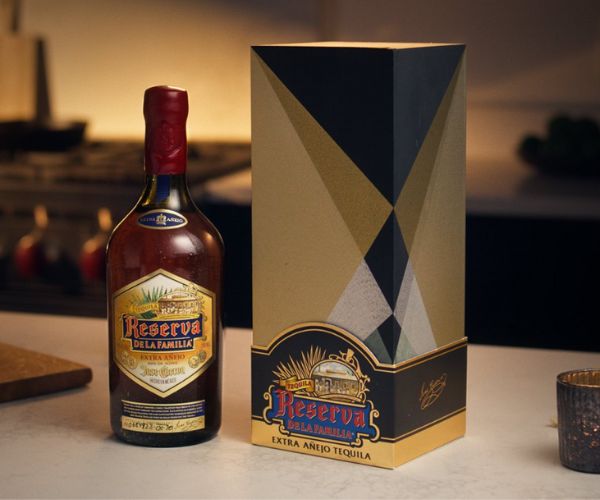 From 2009 to 2011, Three Olives increased by 18%. Kraken Rum was introduced in 2010 and increased by 50% between 2011 and 2012. Proximo distributes approximately 6 million total cases per year as of 2013. The Beckmann family of Mexico, descendants of Jose Mara Guadalupe de Cuervo, controls Proximo and Cuervo.
Name - Jose Cuervo Reserva De La Familia
Producer - Proximo Spirits, Inc.
Country – United States of America
ABV – 40.0%
Tasting Notes
"Aromas of the fresh vanilla-fudge, mild scent of wood, and roasted agave make this tequila a dark one with a rich, syrupy feel in the glass. The mouthfeel is thick and buttery, allowing deep oak, agave, toasted pineapple, vanilla pound cake, and piloncillo sugar to shine through. There are hints of saddle leather, cinnamon, red apple, and pear, and a huge, thick finish satisfies with vanilla, oak, and roasted apple, all of which fade slowly."
Here are the top winners of the 2022 Bartender Spirits Awards.
-Best Vodka of the Year 2022: Port of Entry Vodka, US
-Best Spirits of The Year (by Value): Denizen Vatted Dark Rum, Guyana
-Best Vodka Producer of the Year: Port of Entry Vodka, US
One can view the entire medal winners list on the Bartender Spirits Awards website.
Hosted by Beverage Trade Network, the Bartender Spirits Awards is the leading spirits competition in the United States, evaluating spirits with an emphasis on the bar sector. BSA aims to provide The Best Spirits For The On-Premise Sector in the United States. The Bartender Spirits Awards, "judged by bartenders, bar managers, and off-premise managers for the on-premise business," will recognize, motivate, promote, and celebrate excellence in the United States' beverage industry.
To know more, you can visit Bartender Spirits Awards