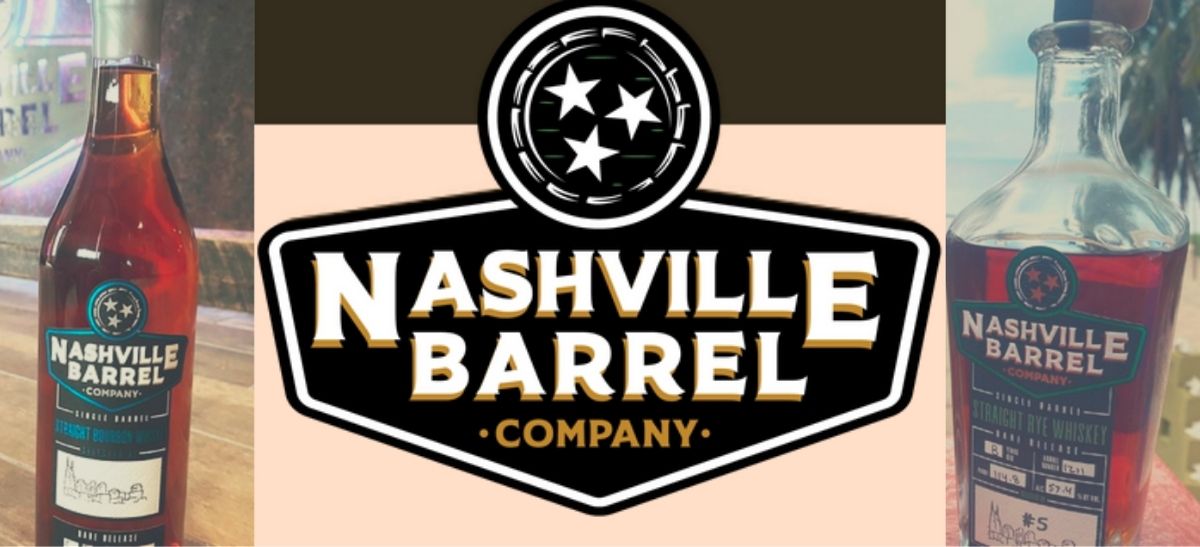 22/07/2021 Top-class spirits crafted by Nashville Barrel Co. bagged 2 gold medals and 1 silver medal at the 2021 Bartender Spirits Awards.
Nashville Barrel Co. won 3 medals at the recently held International Bartender Spirits Awards 2021. Their list of medals are given below:
Nashville Barrel Company Single Barrel Rye: Gold Medal - 94 Points
Nashville Barrel Company Single Barrel Bourbon: Gold Medal - 90 Points
Nashville Barrel Company Small Batch Rye: Silver medal - 89 points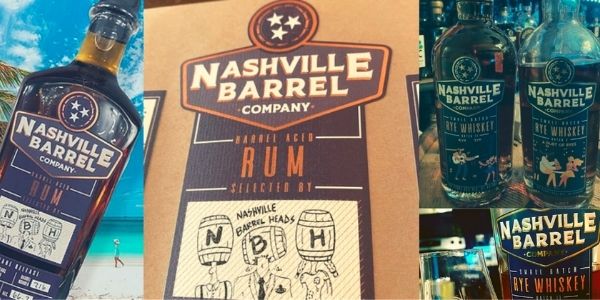 Nashville Barrel Company
About the Founder
Michael Hinds, the co-owner with Casey Kostrzebski started the Nashville Barrel Company.
Michael Hinds specializes in selling sourced whiskey, specifically rye whiskey. Through his Nashville Barrel Company, Hinds has quickly attained cult status for his exceptional barrel picks from MGP, an Indiana distillery that provides rye whiskey for many other familiar brands.
Hinds' business started out as a charitable venture and a way to share his remarkable palate with others for a good cause. "It was a passion project," he recalls. "I was on the board of a bourbon charity, and we began seeking out special single barrels to bottle for fundraisers".
Most consumers don't know they can work with distilleries through local retailers to purchase entire single barrels, and even design their own labels for bottling. Hinds has been part of those private pick groups for years, tasting through a selection of barrels to pick just the right one.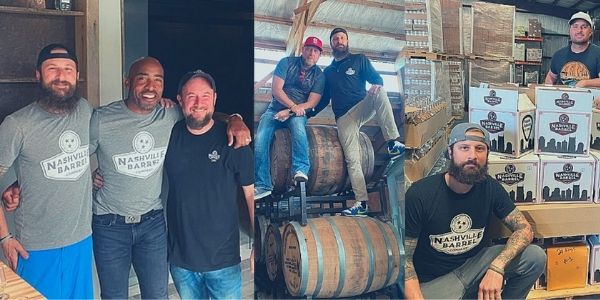 Michael Hinds with his friends in Nashville Barrel Company Distillery
Hinds took his charitable hobby and transitioned it into a real business with Nashville Barrel Company. His first three NBC barrel picks were cask-strength rye whiskeys offered in extremely limited releases. "All of them sold out in about an hour," he boasts. These single barrels were released at their barrel proofs to showcase the bold elements of the wood and spice in a fine rye whiskey, but now Hinds is aiming at some new products with lower proof and price levels.
Hinds wants to offer products that will be easier to find at your favorite spirits store — a "shelfer," as he calls it. Instead of single barrels, the new whiskey is a small-batch blend of 4-year-old and 7-year-old ryes, bottled at 100 proof. "I think 100 proof is better for cocktails but still strong enough to show the backbone," he says. "I think that the 7-year-old balances out the tannins with the 4-year old."
Nashville Barrel Company Small Batch Rye Whiskey Batch 1 retails around $60 a bottle — quite a lot less than the single-barrel editions. Hinds still expects each new batch to have its own unique character, and each label will feature some aspect of Nashville life, which is why the first batch is subtitled "Music."
Future Plans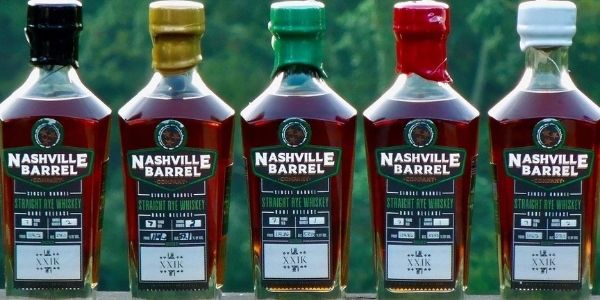 Hinds, who has 10 years of experience raising money for charities via bourbon-related events, said the company eventually hopes to manufacture its own line of spirits. Currently, its team (James Davenport is a minority owner) operates from no physical space and undertakes bottling via a third-party source. Nashville Barrel has been sourcing aged barrels for distilled spirits for about two years, he said, adding the company has been fully active for about six months.
To date, Nashville Barrel has hand-selected and bought bourbon and rye whiskeys on the open market and bottled them with its company brand. Its products have been offered at a handful of local retailers. In November, Nashville Barrel will launch a small batch release it plans to make available at most Tennessee wine and spirits retailers.
"We are pleased to be able to offer another option for local whiskey enthusiasts. We're eager to help Nashvillians further their love for spirits and, in particular, bourbon and rye whiskeys." Michael Hinds said.
Future plans include a new building to house a tasting room, company offices, bottling operations, and barrel storage in the emerging Railyard District southeast of downtown. Hinds also expects his product line to grow over time. "We're a transparent group that relies on the access and our ability to pick great barrels. We already own barrels from outside of Indiana, including ryes, bourbons, and rums, so you'll be seeing a lot of new things from us in the future."