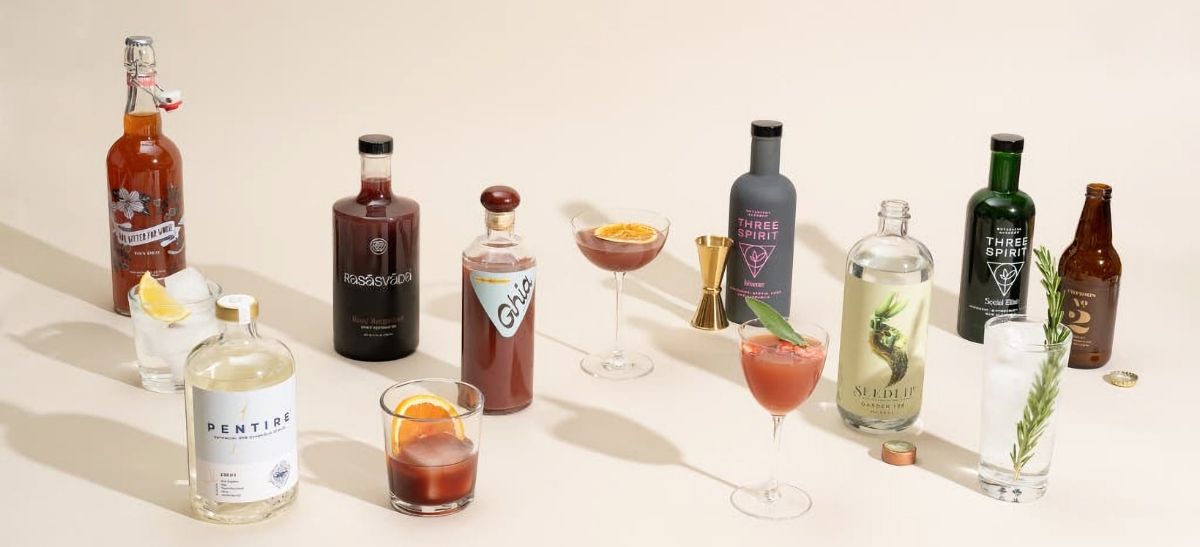 14/02/2022 Proof No More is New York's first non-alcoholic wine and spirits distributor. Read on to know how being exclusive distributors is a gamechanger for Proof No More.
Millennials and the Gen Z love low to no alcohol spirits.
In a recent study, the IWSR recently observed that the no- and low-alcohol category had reached almost $10 billion in value in the US Markets. Newer Products are launched at a remarkable pace than ever.
[[relatedPurchasesItems-31]]
Low to no alcohol spirits are available across a wide range of beer and wine to spirits, seltzers, mocktails, champagne, and more. Sober-curious individuals are one of the prominent audiences of this category. Individuals who would love to reduce their alcohol intake without compromising on their consumption and experiences have also taken to Low to No ABV spirits rather quickly. It has also become an interesting place for individuals to experiment with beverages with minimal alcoholic content that they could consume at any point in time of their day. Millennials and Gen Z are attracted to the prospects of low to no alcoholic wines and spirits. The low to no alcoholic content helps bring transparency to what is in the beverage and what consumers are putting in their bodies. With conscious consumption and sustainable living lifestyles on the rise, low to no ABV beers and spirits are making homes on shelves in private bars as well as celebrated establishments.
In a recent report, Bacardi predicted 400% growth in the low to no alcoholic beverages category. The COVID-19 Pandemic provided a strong impetus to the rise of low to no alcoholic beverages. IWSR Drinks' market analysis of 10 countries including the U.S., U.K, Canada, and France predicted over 31% growth in sales over the next few years, globally. Amongst these, low alcohol beer leads the category. Low to no alcoholic beer accounts for over 80% of the total global no-low beverage market. Over 35% growth in volume consumption of low to no alcoholic beverages is expected by 2024. The number of global nonalcoholic beers has grown 166% from 2016 to 2020, according to Mintel GNPD.
It is therefore the need of the hour to have distributors that focus on bringing the spotlight upon these beverages. Those are some big shoes to fill but the first step has successfully been taken by Proof No More in New York.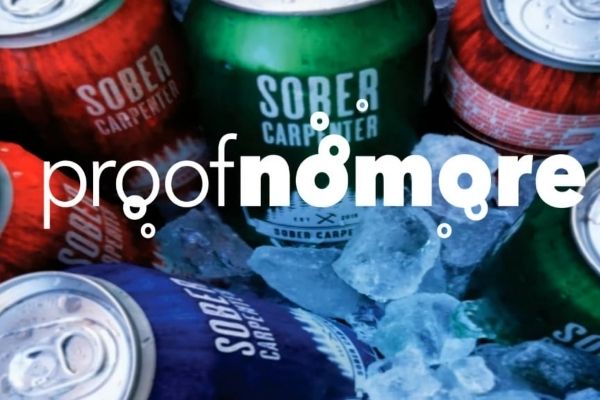 Proof No More, a non-alcoholic spirit distributor, has launched in New York. Source: Laughing Squid
Proof No More launched in New York earlier this month. They saw an opportunity in the market and grabbed that first mover's advantage. A dedicated non-alcoholic distributor will be a game-changer for New York. Wine and Spirits Distributors require retail alcohol permits to add on an establishment as an account. Grocery stores or cafes don't often possess the correct permits required to service them and hence, the producers, as well as distributors, lose a lot of money. With low to no alcoholic beverage categories, the permits are not a mandate and make every public space a real estate worth investing in for these wines and spirits. These establishments are a massive market that needs to be serviced independently. Big distributors wouldn't be able to diversify as quickly and this is the key differentiator that sets Proof No More apart. It will be able to acquire these non-traditional accounts and generate more authority just by virtue of being a low- to no- alcohol wine and spirits importer.
Proof No More is building a diverse roster of no-proof products, including Giesen's New Zealand wines, CleanCo's diverse portfolio of zero-proof spirits, and Salcombe Distilling's full-bodied gin riff. As they grow, Proof No More is aiming to have a network of between 120 and 150 accounts. Proof No More currently runs an online retail store for the mindful drinker. The beverages consist of low-alcohol and non-alcoholic beers, wines, mocktails, spirits, kombuchas, and mixers, and are available directly from their website, for retail orders, and in wholesale quantities.
The brands currently on Proof No More's roster include: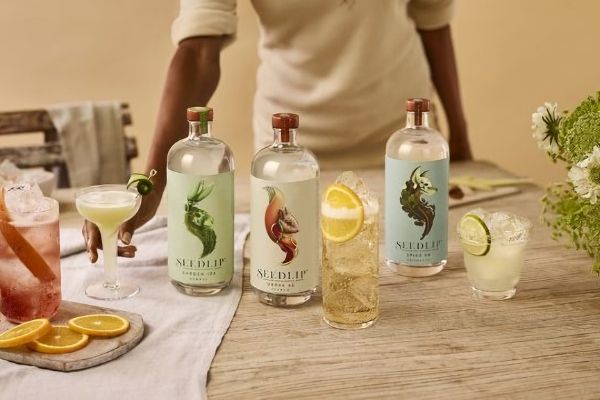 Seedlip which is now a trailblazer in the nonalcoholic spirits space creating booze-free botanical beverages. Source: SXSW
These brands will be managed by Proof No More, bringing a new flavor to social events where a patron doesn't want to consume alcohol but doesn't want to linger with a glass of Soda either. Proof No More will facilitate the discovery of newer brands in this space by becoming an exclusive distributor.
"Two years ago, the non-alcoholic space was met with a lot more hesitancy. We're now starting to get celebrities to support the category, from Blake Lively's Betty Buzz to Katy Perry's De Soi. The time is now", adds co-founder Ed Carino.
Header Source: Source: The New York Times
Interviewed by Prithvi Nagpal, Editor & Sommelier, Beverage Trade Network