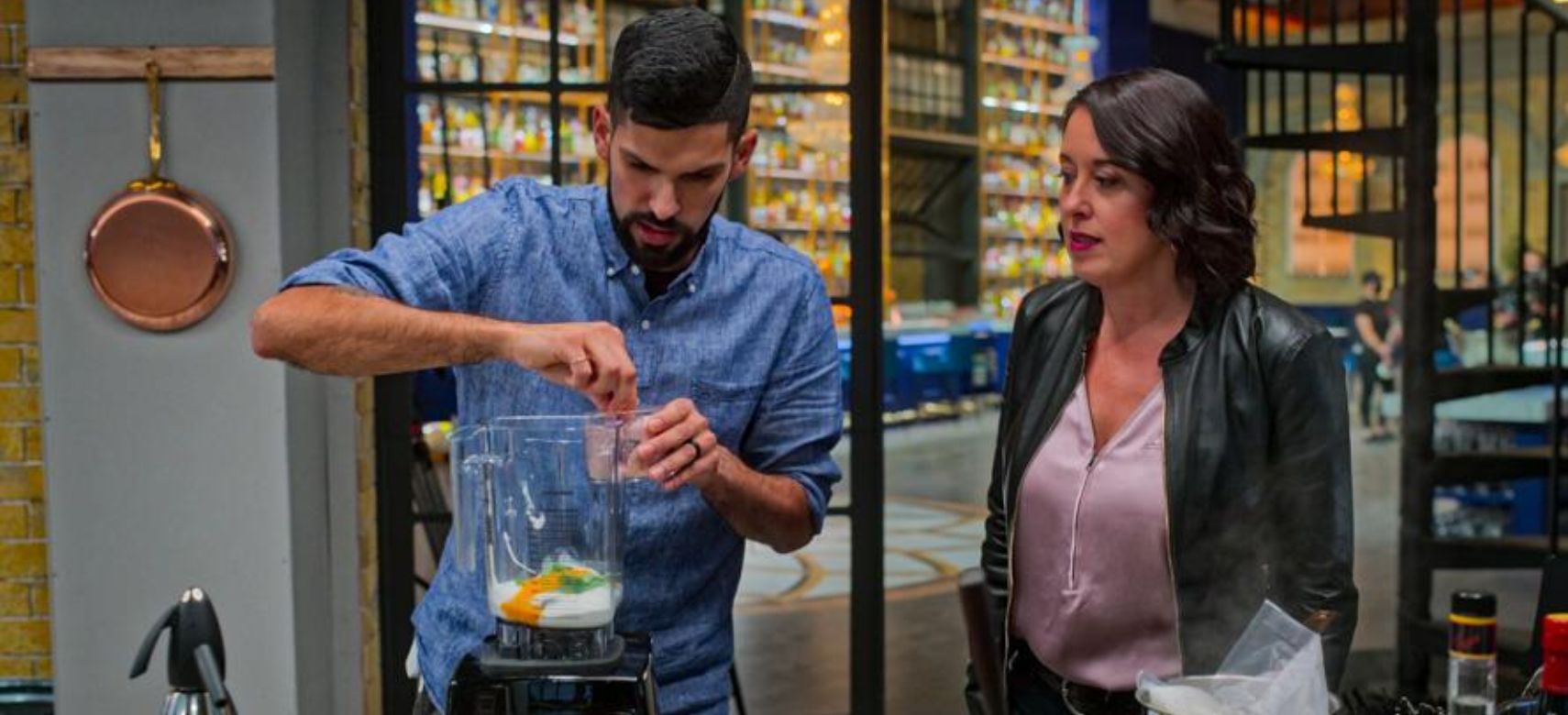 16/02/2023 Raj Shukla was one of 12 bartenders and mixologists who competed on the Netflix competition reality TV show Drink Masters.
Representing the Indian-American community, Raj Shukla has been a part of Fort Wayne, Indiana's spirited cocktail scene for a long time now. Currently a Managing Partner at 3Leaves, Raj is also into Custom Furniture Making which he has taken up as a career with KDA Furniture And Interiors, LLC. A highlight in his bartending career was when he was hired by PGA Tour in 2022 as a Bartender!
Netflix's new show Drink Masters puts cocktails in the front seat. A dozen mixologists from all across North America are competing to earn the title of Ultimate Drink Master — and take home a nice cash prize, too.

Raj Shukla will join the 2023 Bartenders Spirits Awards judging panel. The aim of the spirits competition is to provide independent and honest reviews for brands targeting the U.S. bar trade. The judging panel consists of some of the most renowned names in the U.S. bar industry, with extensive expertise in the on-premise industry. The result will be a relevant and practical source of reference for bartenders, bar managers, bar owners, and other industry professionals when making purchasing decisions for their establishments.
[[relatedPurchasesItems-31]]
Inviting the best-qualified bartenders to make the decisions is what sets this prize apart. "We really wanted a way to recognize those spirits that would be a great addition to any bar and that are completely on-trend in terms of packaging and price," says Sid Patel, Founder, and CEO of organizers Beverage Trade Network. "Whether bartenders are looking to plug a very specific gap in their existing spirits inventory, or construct an entirely new cocktail menu from scratch, what better advice could they get than from fellow bartenders?"
New York Drinks Guide explains why drinkers should pay attention to the winners of Bartenders Spirits Awards.
When you think about it, it's obvious that the people who know the world of spirits best are bartenders; after all, they're the ones who serve them day in, and day out. Producers, of course, are experts in their own field - but their natural bias, and a focus on one or two areas of expertise (be it vodka, gin, whisky, or something else) means bartenders are the ones to really trust. That's what makes the Bartenders Spirits Awards, which is judged by America's finest bartenders, so worthwhile. - New York Drinks Guide.
Sign up to get your spirits evaluated by the crème de la crème of the bartending business in the United States.
Get In Front Of Leading Bartenders and Grow Your On-Premise Presence. Now Accepting International and Domestic Submissions. Enter Your Brands Before Super Early Deadline Is October 31, 2023, and Save.