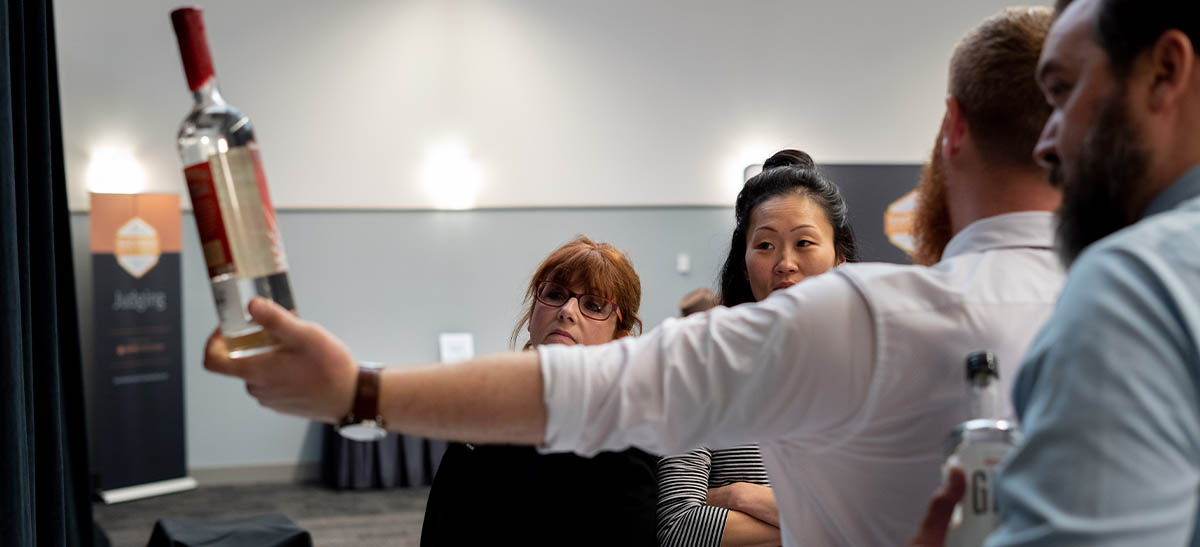 07/01/2022 Place your spirits brand in the spotlight and shine in front of the top on-premise buyers in the United States.
If you are looking to increase your brand's presence in Bars, Hotels, Restaurants and Nightclubs of the USA and Raise the Profile of your Spirits, Bartender Spirits Awards gives you the opportunity to get in front of a hard to reach audience on May 15, 2022, in San Francisco.
The Bartender Spirits Awards offers a compelling opportunity for Spirit brands to be judged by well-known bartenders, mixologists, bar managers and prominent professionals of the bar industry in the US. The awards entirely focus on the buying needs of on-premise establishments while offering a mark of excellence in the bar industry to the winners of the awards. Distillers and Brand Owners who are looking to increase their distribution in the US, this is the perfect chance to win an opportunity to be recognized within the on-premise channels.
With a focus on growing your On-Premise brand presence in the US market, the Bartender Spirits Awards will also be beneficial for your brand in the following ways:
Raise The Profile Of Your Spirits
If you win the Bartender Spirits Award, it will add a mark of excellence which is recognized across the drinks industry. If you are a distillery or a brand owner, it will allow you to grow your distribution in the US. It offers you a perfect chance for your spirits to be recognized amongst the on-premise channels of the U.S. marketplace.
Get In Front Of A Hard-To-Reach Audience
The Bartender Spirits Awards prides itself on having a judging panel that includes top bartenders, bar managers, and buyers which provides an opportunity for your brand to reach a large group of these influential trade professionals.
View Judges of Bartender Spirits Awards 2022 here
Get Scores Breakdown
Get to know how you did in Mixability, Balance and Versatility, Taste, Mouthfeel and Finish, Value and Package via score breakdown.
Tasting Notes and Shelf Talkers
Each entrant would be given unified tasting notes compiled from the feedback from all the judges which help you to market your brand. You will also be provided with shelf talker templates free of cost that can be downloaded and used with your own tasting notes, product details and scores.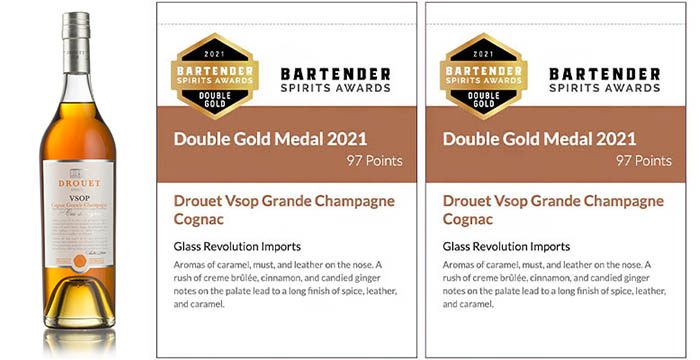 Shelf Talker for the winner of the Bartender Spirits Awards 2021
View Previous Winners here
Relevant Judging Criteria For On-Premise Sector
If your goal is to grow distribution in bars, hotels, and restaurants, winning a BSA medal will help you grow your distribution as the spirits will be evaluated by and for the on-trade.
Winners To Get Unparalleled Global Reach Via The BTN Network.
All the winners of the Bartender Spirits Awards are fully supported by the Beverage Trade Network in promoting their new medals or awards. Some of the promotional support includes:
1. Prominent listing on the Bartender Spirits Awards website and Bartenders Business e-Magazine.
2. Inclusion in the Bartenders Spirits Top 100 Spirits Guide.
3. Social Media Marketing support
4. Medal stickers for bottles
5. Award logos and other promotional materials (Available for download)
6. Special features on all Double Gold and Gold Medal winners.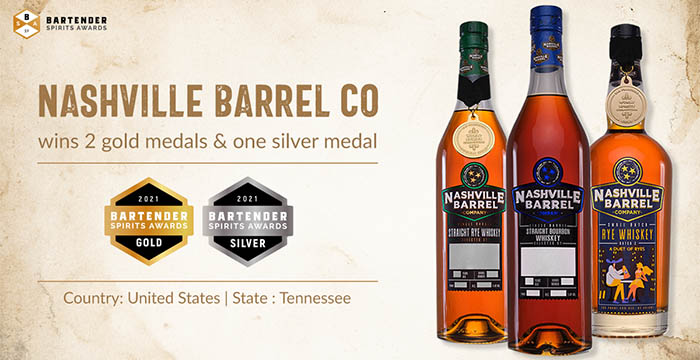 Winner of Bartender Spirits Awards 2021
Read More about the Winning Impact here.
Register your brand today. Enroll now on Bartenderspiritsawards.com