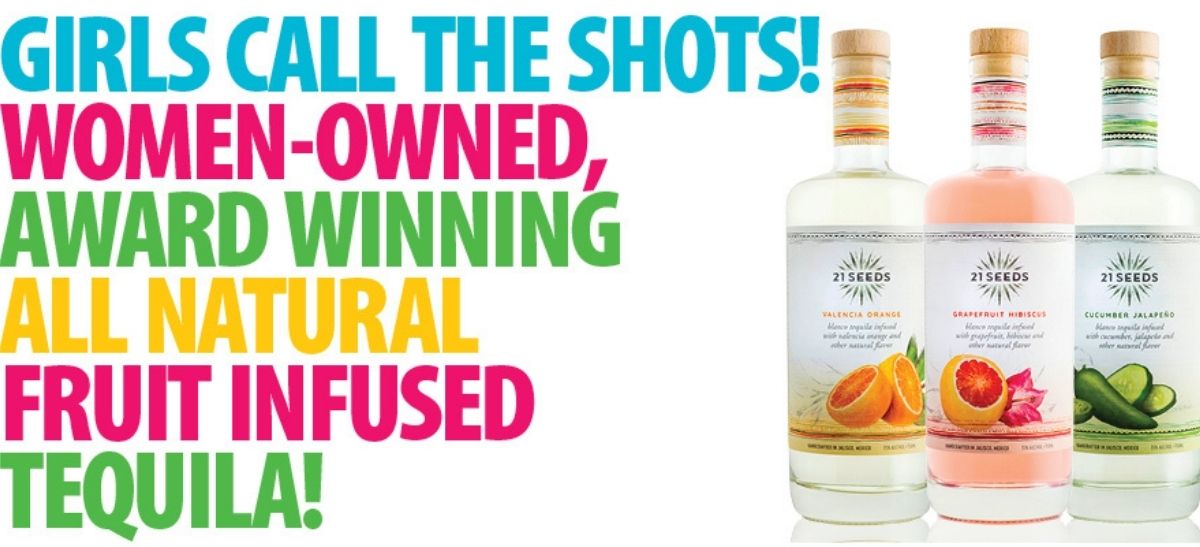 02/09/2021 Award-wining Tequila
21 SEEDS
It is a Women-owned award-winning Tequila, infused with all-natural ingredients like fruits. This tequila is smooth
and easily blendable to make different cocktails.
STORY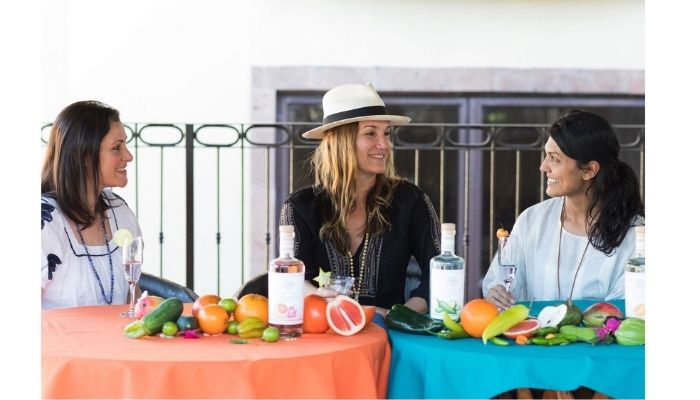 Kat Hantas Nicole Hantas Emanuel Sarika Singh

21 SEEDS is a woman-owned brand. It was started by three women, 2 sisters, and 1 friend. The idea was to make something really simple, smooth, and approachable as a glass of wine or a beer.
In a conversation, Kat said "before it became a brand there were bottles lying in my fridge infused with a lot of other things like cucumbers so I had an idea of why not to just add all of them to a Tequila "Three of them traveled down to Mexico to find their distillery partner. They found one owned and staffed by women which was a perfect fit for them as their tequila is something very feminine aesthetic. This tequila is all about having fun and sharing with friends.
The main goal of these women is not only to make delicious tequila but to inspire and gather with friends, share ideas, cross borders and make connections. It's the seed of something bigger.
PACKAGING OF THE BOTTLES
The art on the bottles is hand illustrated patterns by their in-house artists with a touch of pencil sketch-like watercolors and ink. The textured paper makes it look more attractive and stands out on the shelf and in the minds of people and the feel of the bottle is quite premium.

Awards Won
21Seeds Cucumber Jalapeño Tequila - Gold Medal

Tasting notes

Aromas of cucumber with hints of jalapeños. Crisp and smooth finish with a controlled heat from the peppers.
21seeds Valencia Orange Tequila - Gold Medal

Tasting Notes

Nuances of orange and mandarin. A light agave flavor with a clear and smooth finish.

21Seeds Grapefruit Hibiscus Tequila - Gold Medal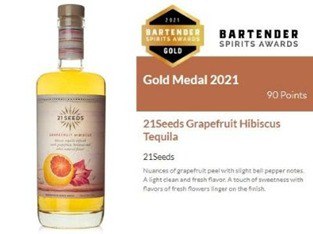 Tasting Notes

Nuances of grapefruit peel with slight bell pepper notes. A light clean and fresh flavor. A touch of sweetness with flavors of fresh flowers linger on the finish.