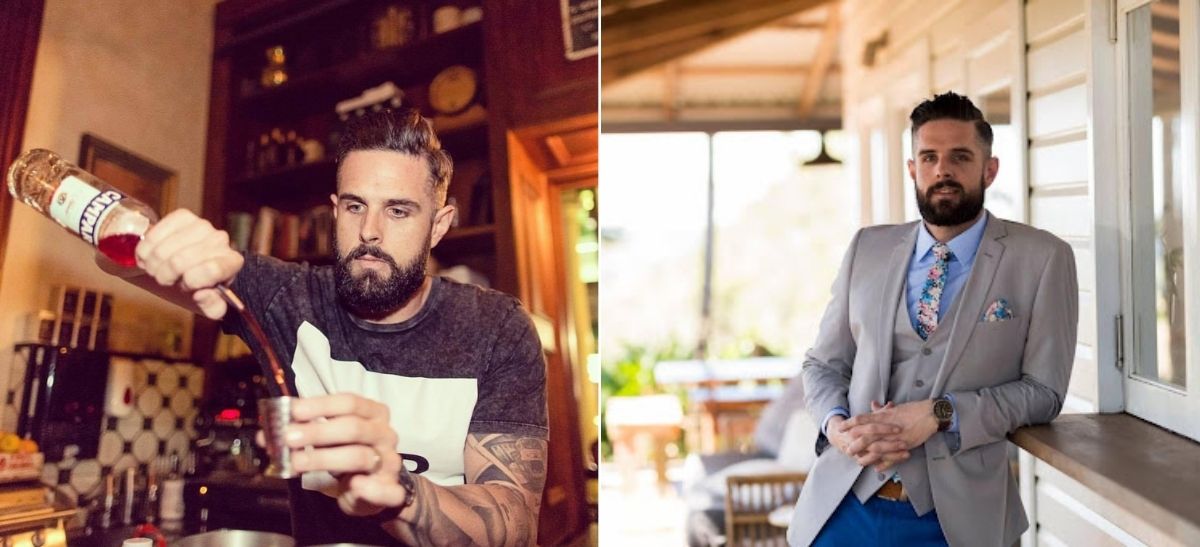 18/02/2022 Nathan Ford is the QLD Territory Manager at Halewood, A UK-based Artisanal Spirits Brand, and Owner of Whitley Neill - UK's Number One Premium Gin.
Tell us a little bit about yourself. How did you begin your career and how did you progress into this role?
I began my career as a Bartender. I entered multiple competitions making it to the state finals and the Top 100 Bartenders in my country. I then started to do events for brands with Whisky portfolios to educate and teach customers, corporate clients, and also the general public. My love of spirits and education has now seen me in the role of the Queensland Territory Manager for almost 3 yrs.
[[relatedPurchasesItems-31]]
Define your role and the tasks involved in your role.
I call on all On and Off-premise businesses. I have a team of two territory managers in Queensland plus myself who service all of the areas. My role is to grow distribution and sales across the region.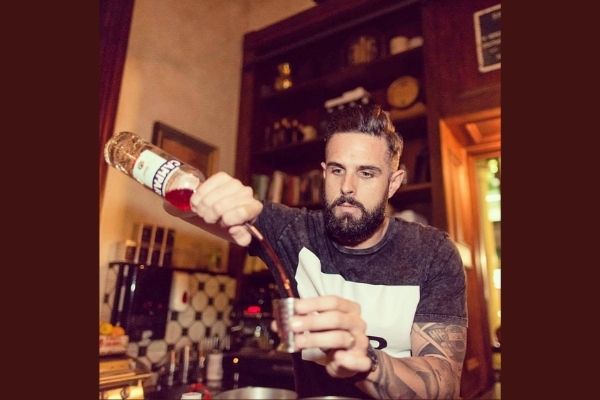 Image: Nathan Ford
What questions would you ask the bar owner before you plan your sales growth strategy?
What is your best-selling alcohol? What works best in cocktails? Then I target both these answers with a solution that will fetch more profit margin and support.
Give us an example of a profitable bar menu program with examples of names and why you have them.
A profitable bar menu is something that will makeover 80% of gross profit. The liquid still needs to be of half-decent quality but cocktails are where profits are made. E.g. $1.60 inc serves a nip of rum + juice etc and that would be $3-4 which sells for $20 which is a great markup and there is profit if it sells by the 100s.
What do you look for items that qualify for house pour?
Taste, Smell, and good Price Point.
What are the four main things you focus on daily in your role?
Profit for customers
Product knowledge
Relationships and
Sales growth.
5 ways to upsell drinks at the bar
Engage, Chat, Ask questions, Recommend what you think will suit, and taste test.
Tips on training new bartenders
Find their weakness and work on that
Get them to ask questions and upsell
Take the time to train them because they are the guys that bank money from customers.
What are the drinks trending in your country? cocktails, brand names, categories?
Deadman's rum, Whitley Neill gins, Flavor based spirits are making cocktails simple for everyone and not just in high-end cocktail bars.
Define a good bartender.
Engages with the guest, keeps their bar clean, and Talks to the guest.
How do you manage non-performing brands?
I put them in a special cocktail, sell it and open the space for something new.
How can you increase your beverage sales with the selection you already have.
By introducing Specials
How according to you has the role of the Bartender evolved, especially now during Covid times?
Online Engagement has immensely increased
What else do you look for in a brand before saying yes apart from quality, value, and package?
Awards and Recognition
Give us an example of a common problem in the bar business and how you handle it.
Staff, it is very hard to get great staff especially due to the Covid situation, About the solution, I'm not too sure, maybe bonus incentives.
Your favorite places to enjoy drinks.
Lockwood, Savile Row, Loose Moose, Death and Taxes
What are the best and worst parts of your job?
Customers are the best part and the worst part would be when the stock runs out.
Interviewed by Prithvi Nagpal, Editor & Sommelier, Beverage Trade Network