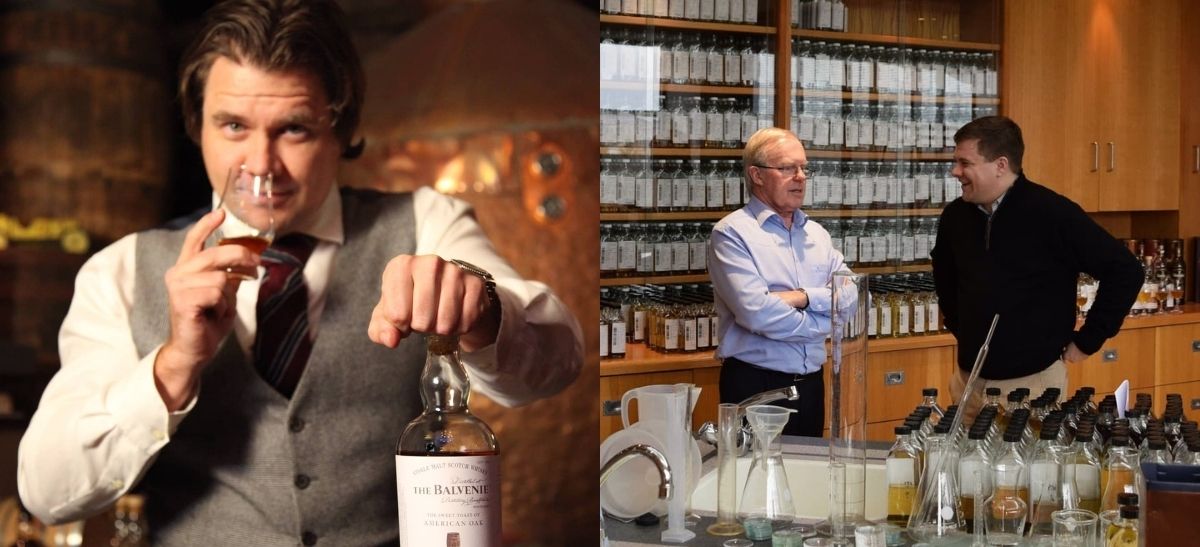 28/01/2022 Neil Strachan is The Balvenie's Ambassador for Western USA. He talks about how scotch brings people together and whisky drinking cultures around the world.
Neil Strachan was born and raised in Aberdeen, Scotland. He started his career in the hospitality industry working in the kitchen. He fell in love with his national spirit while working in a hotel in Aberdeen. Having this affection towards whisky he decided to learn more about the art and science of whisky-making. His passion for this amazing spirit took him to Singapore, where he got a chance to spread The Balvenie's message across South East Asia. At present he is the U.S. West Coast Brand Ambassador for The Balvenie at William Grant & Sons, educating the masses about this rich and smooth honeyed goodness.
Can you tell us a little about yourself and your role as a Brand Ambassador at The Balvenie?
Next month it will be seven years since I started representing the fine people that make our whisky up in Dufftown, in the North East of Scotland. Over four of those years were spent in Singapore for the South East Asia region and now I have the West side of the USA. I fell in love with my national spirit when I was 21 after being part of a team that opened a hotel with a large whisky collection. The stories that customers would recall about random bottles and the memories of them started me on my journey of exploration into Single Malt and whisky as a whole. Those stories are still at the heart of what I do and it is an honor to share distillery stories from back home with whisky drinkers around the world.
Having a background in the hospitality industry, how did you end up in this role and how has it helped you to grow as a Brand Ambassador?
By chance, I ended up being the bartender for welcome drinks for some Asian VIPs that were staying at the distillery. A friend that owns a bar company in Aberdeen was used to these events and asked me if I was available to host a cocktail reception. In that group were our distributor partners in Malaysia and the lady that ran the commercial side of the business in South East Asia. She invited me to apply for a position based out of Singapore and the rest is history.
I was around the hospitality industry from a young age as my best friend's income came from bars that he owned. As soon as I was old enough I was pouring pints in his bar. That understanding of what a bar is when it is busy and the long hours that come with that has definitely helped me engage with the industry. As I grew older I was fortunate enough to attend a great deal of fantastic brand and category training from ambassadors in the UK to develop my knowledge and it fueled interest in all things alcohol. I still remember those excellent educators while presenting to this day.
You have worked in South East Asia. Can you take us through some of the differences between Asia and America when it comes to whisky culture?
I would say the biggest difference is that the majority of whisky would be sold by the bottle and consumed at the table by the group instead of ordering individual measures from the bartender. What I have personally found throughout the world is, Single Malt Scotch brings people together so wherever I am in the world I have had the pleasure to drink and share stories from the distillery with some very kind and generous people. So many of these people have taken time out of their lives to look after me after the tasting to show me their part of the world from Penang Malaysia to Florence Alabama. So although the way it is consumed is different, the culture at the heart of it is the same, kind and generous.
How do you increase Balvenie's visibility and promote awareness around consumers and trade?
We really feel the difference between good and great whisky is the human eye and hand. Having people making our whisky really makes the difference in quality. Introducing people to whisky legends like Dennis McBain our Coppersmith and David Stewart MBE our Malt Master with a combined working life of over 120 years there is no shortage of stories from The Balvenie. Their stories start as apprentices and as we continue to make whisky for the next generation we have the next generation of whisky makers like Kelsey McKechnie apprenticing under David creating their own stories.
What do you focus on in your training and masterclasses? Could you take us through your training module?
These will cover all things Scotch. At the Balvenie, because we do a percentage of everything on site we have a great working example of how whisky is made and allows me to cover a wide spectrum of topics. Training will always be for the trade. Depending on the level of staff knowledge these can vary from top-line sales tips on each mark to advanced training on spirit flavor development. Master Classes are usually just kept for whisky shows. For these, I will focus on a specific subject. Examples in the past have been Fortified Wines and the effects on The Balvenie, Peated Balvenie, and a deep dive into Doublewood and Cask Finishing.
What kind of marketing collaborations do you do with Hotels and Restaurants? Could you give examples?
My favorite way to showcase our handcrafted liquid is working with chefs to build a one-off dinner for their customers to experience our whisky. With a creative chef, I love to explore different pairings. Usually, people just think of whisky as an after-dinner drink but with such a varied flavor profile it can be paired with so many different foods. My favorite pairing is the belly of pork with The Balvenie 14.
Maintaining relationships with your clients is a big part of your role, what are a few simple yet effective ways to keep that going?
Be yourself and deliver on what you promise. I would say that all of my good relationships with individuals in the trade have started with a mutual love of hospitality and then we build on that.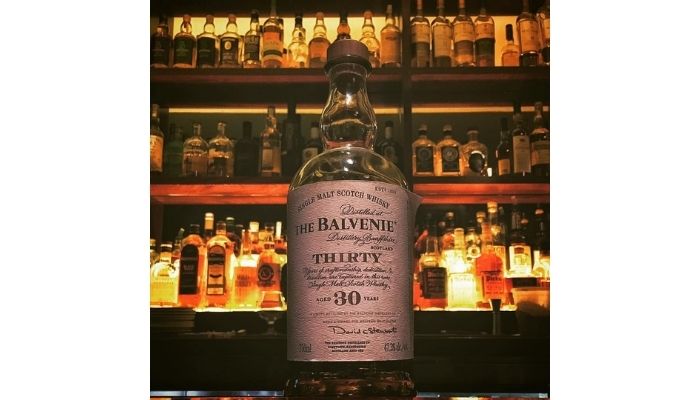 The Balvenie 30 YO, Source: Instagram / The Balvenie US
Which is your favorite expression of The Balvenie? Could you take us through some of your favorite Balvenie cocktails?
My favorite expression on The Balvenie is 30 years old as it is the whisky that essentially started the process for me becoming The ambassador for The Balvenie. My favorite cocktail has to be Mad Men from the Manhattan Bar at the Regent Hotel in Singapore on a menu that they had on when I lived there. Balvenie 12 Doublewood is combined with champagne, elderflower, and lemon to make a very moreish drink.
Interviewed By Prithvi Nagpal, Editor & Sommelier, Beverage Trade Network
Header image source: Instagram
2023 Submissions are closed. The Deadline for receiving samples in the warehouse is April 30, 2023.