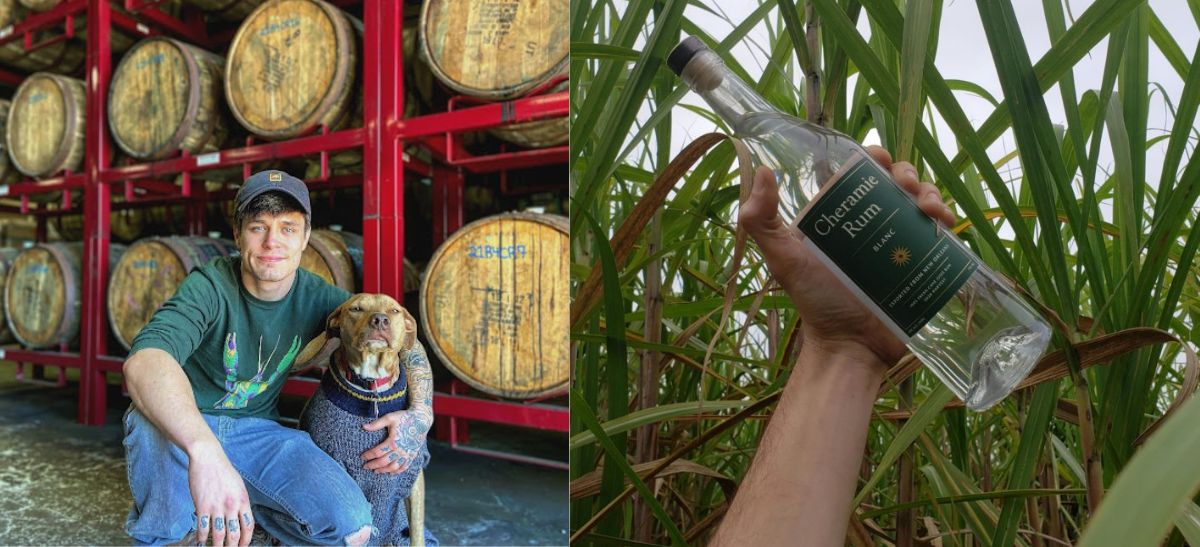 27/09/2022 In the interview below, Davey Cheramie, Distiller at Porchjam Distillation, talks about his distilling career, Porchjam Distillation spirits range & shares his elevator pitch to a bartender when pitching his brand.
Born and raised on the southeast coast of Louisiana, Davey moved from Larose to New Orleans in his early 20s and found his passion in distilling and crafting spirits while learning from some of the industry's best professionals. Davey's goal is to contribute to elevating Louisiana's rich agricultural and cultural heritage that encompasses and embraces all aspects of life. At Porchjam Distillation, he is responsible for sourcing raw materials, managing inventories, troubleshooting mechanical and electronic equipment, ensuring product quality, building brands, conducting fermentation analysis, blending, and managing distillation processes, among other duties.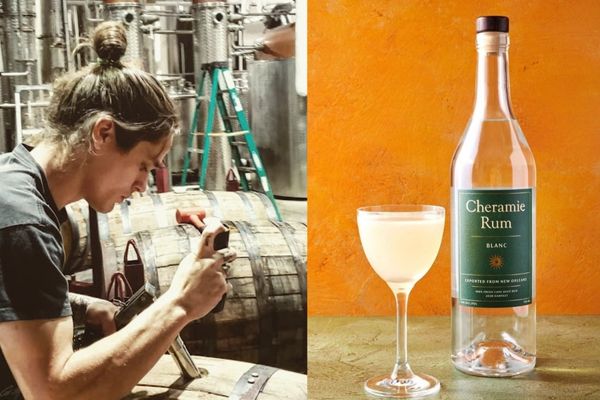 Image: Davey Cheramie
What has your distilling career been like? Tell us a little about your background.
I love where my distilling career has taken me. I've worked with many great people in the industry for the past 4 and a half years. The creative process is something that's immediately rewarding for me and will never be taken for granted. Porchjam Distillery gave me a shot and hired me back in 2018 when I was 22. I was prepared for the hard work to come by previously working as a deckhand and ship engineer on a supply boat in one of the larger oil fields of the gulf right out of high school. I made the decision to move from my small hometown in the swamps of Larose Louisiana, to New Orleans for a more fruitful opportunity. Working 7 days a week as a cook at an uptown bar put me in the position to meet people who worked and were assisting in the startup of the new mid-city distillery, which is the largest in the state. I've had the privilege of learning from and working with people from all angles of the industry, teaching me a great deal over the years, like further understanding the intricacies of distilling by deconstructing an entire distillery with Colton Weinstein and Jason Zeno one summer. Helping in the development of a product like Cheramie Rum gives me great promise in the future of distilling here in Louisiana. Looking back at my career so far, I can say I'm proud of the accomplishments the people around me and I have made.
[[relatedPurchasesItems-31]]
How do you think the Spirits industry has evolved?
Similar to culture being more connected through technology in a way, I believe consumers and manufacturers are increasingly gravitating toward a more meaningful connection with the products they consume or create. It's truly opened the door in the past 5 years for craft producers to advance in the market. I've also noticed an uptick in producers getting more involved with their communities. People want to understand what they're buying. Not only spirits but across most markets.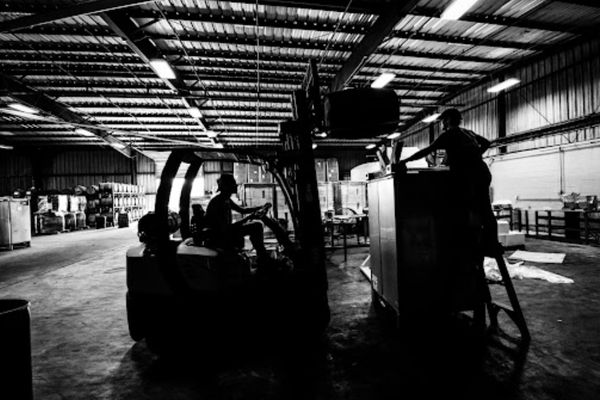 Image: Davey Cheramie
Tell us a little about your day-to-day role.
We believe in making decisions as a collective. Being that we're a small team, our roles tend to overlap. But my immediate responsibilities include maintaining workplace and equipment cleanliness and functionality, quality and safety control throughout our fermentation, distillation, and aging process, maintaining, or exceeding production expectations, along with assisting in the research and development of future ideas or improvements. Making the alcohol is the easy part. It's the steps in between that set you up for success
Tell us about your spirits range and what makes them unique.
We make a variety of spirits, but our bread and butter started with a complete in-house European-style vodka (Bolden Vodka) made from grain. The malted flavors captured during our process, considering the TTB now agree that vodka doesn't have to be tasteless, stand out well in any cocktail. Louisiana is the second largest sugarcane producer in the US. So, of course, we make rum (Cheramie Rum), meaning "dear friend" in French. A name that represents the lifestyle of Louisiana. It's not made from molasses or granulated sugar but from 100% fresh cane juice. I believe it can be a pioneer for today's US rum market.
Our "Blanc" expression was made to be approachable to the unfamiliar rum drinker. Much sweeter and a little tighter than the "New Make" that we age in 53 gals. Ex-bourbon barrels. After capturing and redistilling all the tails from one year's harvest, we get our third "Queens Share" expression, aged 53 gals. Ex-bourbon barrels. It's an agricultural product evolving with each year's harvest, giving way to appreciating the variations and similarities much like a wine vintage. It amazes me that more distilleries aren't making fresh juice rum.
We also make a Plymouth-style gin (Gravier Gin) that's pot macerated and crafted from a neutral wheat vodka, giving the gin a blanketing mouth feel. We use only 7 botanicals to make a focused spirit. Some are set aside for a very minimal time in a barrel to get a kiss of those oak flavors. Our 2 gin expressions are bold, making them enjoyable to sip or be abundant in any cocktail.
What's your elevator pitch to a bartender when pitching your brand?
For example, I'd say the story approach works best when pitching Cheramie Rum. "I believe fresh juice rum could be to Louisiana what bourbon was to Kentucky in 1845. Not only do the people of Louisiana deserve a spirit that represents them, but so does the rich heritage of Louisiana and New Orleans." People tend to feel more Invested when you assure them that they're included as part of your brand's success story.
How do you help bartenders with depletions of your brand?
Bartenders accentuate the spirits we produce. Making sure they feel like a part of the team is the goal of everyone involved in our process. We want bartenders to succeed just as much as ourselves or those who drink our spirits. If we create a product and culture around that product that people truly enjoy while giving it to them at an irresistible price, everyone wins. We'll host private tours for bartenders and allow them to taste through the rum barrels and sign their names on one that's their favorite. Attending and speaking at events in local bars around New Orleans, where we talk about our process and show support to our community members, can also have a major impact.
What do you cover in your product training with bartenders?
When I'm speaking with bartenders or giving them a tour of the facility, I like to concentrate on our intent and opportunity with the products we've created. Bartenders are professionals that will make the most out of what they are given. If I can give them a spirit that they themselves like and can work with, it makes their job that much easier. I don't go much further than saying how I like to drink our products or how it's made.
How do you think a distiller can help drive marketing and sales personally?
Being authentically transparent is something I always find refreshing. Getting out into the market and being present in the community and on social media are sure ways to help drive marketing and sales.
Define a good distiller.
There are a ton of qualities that all good distillers keep in their back pockets. One of the tops would have to be humility. Distilling is a scientific and artistic interpretation of the raw materials and methods used in your process. So naturally, adapting to critique from colleagues and consumers is necessary for success. A good distiller constantly learns and does the little things right by paying attention to details in an ever-changing environment. Every good distiller lives and dies by three things: quality, efficiency, and consistency. A wise man once said, "Hard work beats talent when talent doesn't work hard."
Which is your go-to drink, and what is the perfect setting you enjoy it in?
Any fresh cane juice rum over ice with some friends will never disappoint. Tasting the difference in the terroir of sugarcane from around the world gives me inspiration.
What do you do when you are not distilling?
When I'm not distilling, I enjoy cooking for and spending time with the people in my life. I spend as much time as possible with my 5-year-old Catahoula/Pit, who comes to work every day. I'll travel up north in the winter to meet some friends for a snowboarding trip and some much-needed vacation time. I'm very much a man who enjoys the simple pleasures in life.
What is your idea of a good life?
A good life is a happy life with genuine people around you. The feeling of security and accomplishment with my decisions plays a major role in my idea of a good life. I need someplace with good food, good people, and good rum for a good life.
Interviewed By Aakriti Rawat, Beverage Trade Network
Bartender Spirits Awards medal will help you in raising your bar in the on-trade channels. View complete winning benefits here. The international submission deadline is March 24, 2023.