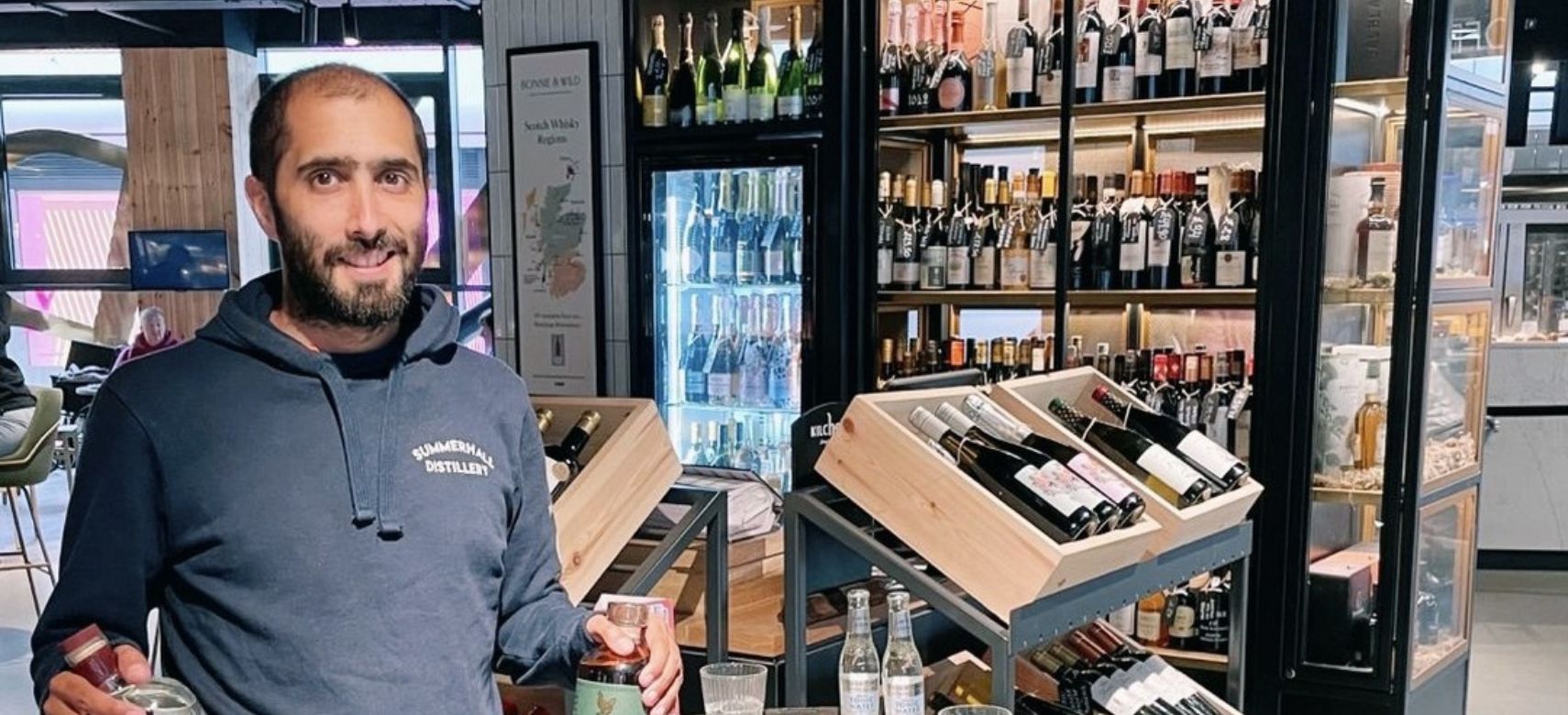 14/12/2022 Dave Quinnell, Commercial Director on generating revenue activities and floor challenges at the distillery.
What has your career been like? Tell us a little about your background.
I have always been in commercially focussed roles. With an academic background in marketing, I have specialised in branding and commercial positions throughout my career. I began working at Summerhall Distillery nearly nine years ago and landed the job more by luck than judgement, as I knew the founders prior to starting here. Initially, we were a team of three, making as many mistakes as possible and learning all the lessons that go with that. Over the past 9 years, we have grown the team and our brand portfolio to be one of the best in the world (in our completely unbiased opinion…) As none of us had a background in food and drink, or distilling specifically, we had to improvise and adapt along the way into the company we have now.
Your role as a Commercial Director, define your role and responsibilities.
I have overall responsibility for all revenue-generating activities for the distillery's two brands, globally. I am however supported by a very able team of 14 across the business and in-country partners in all our key markets.
How do you drive improvement at the distillery when it comes to optimizing production and warehousing?
We have a process of continual improvement in our production and warehousing functions. The team that takes care of our production and warehousing are continually looking at potential problem areas, solutions and process updates to ensure we operate as efficiently as possible. It has worked well over the past 9 years as we now have a very efficient and streamlined process which allows us to bend and flex with demand for our range of products.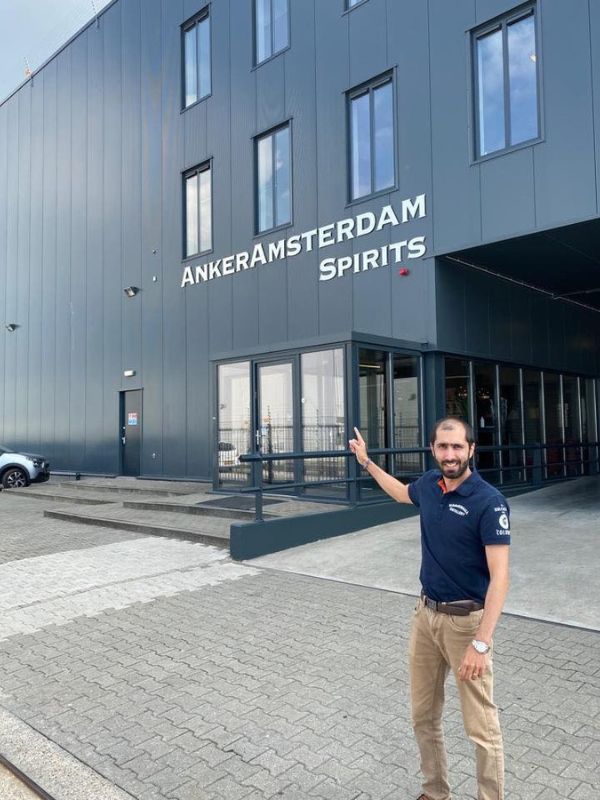 Image: Marcus Pickering Co-founder and Head of Export · Dave Quinnell Head of Sales & General Manager; Source: Instagram
What are the typical floor challenges at the distillery?
Distillers and distilleries are trading in an exceptionally challenging environment at the moment. Forgetting the economic, legislative and commercial challenges, the largest set of day-to-day challenges come from the supply chain. The delays in the supply of all manner of raw materials affect day-to-day production as we never know what materials we will have in what quantity, which affects the products we can produce at any given time.
What quality measures do you have in place to ensure the consistency and quality of your spirits?
We are SALSA accredited, after stepping away from our previous BRC certification. Our processes are designed from start to finish to ensure the highest quality spirits are produced at Summerhall Distillery. As importantly, we taste! Every batch is tasted by the team to ensure it meets our standards. We are the most exacting audience for our products, so there is no one better than the team to ensure the highest quality is maintained.
How do you think a distiller can help in driving marketing and sales personally?
Having a distiller that is willing and able to take part in sales and marketing activities is incredibly important. From a commercial perspective, being able to have the actual person or people that make the spirits tell your story is really powerful. Everybody wants to meet the people that make their favourite spirits. It adds a personality to the brand that people can easily relate to. I am very lucky to have some very social and personable distillers on the team that are happy and willing to get involved on social media, and PR and be part of our distillery tours on occasion.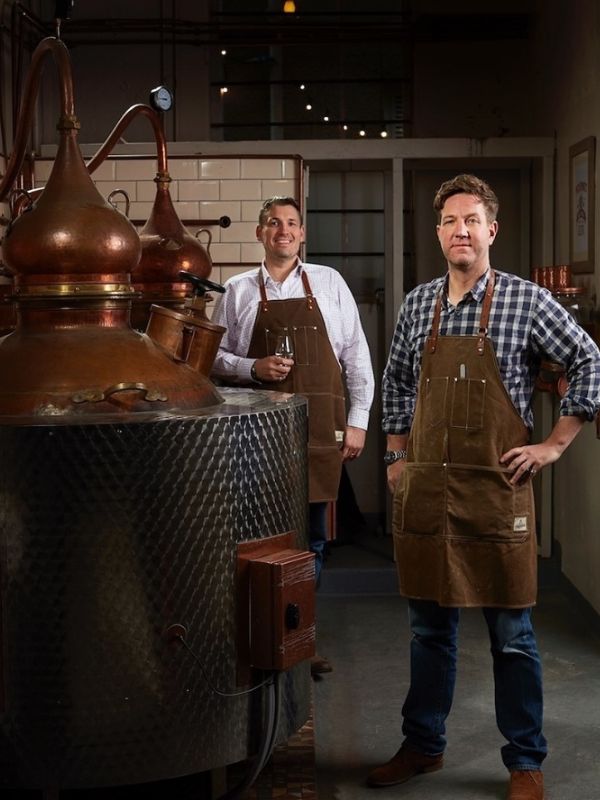 Image: Matt and Marcus at Summerhall Distillery; Source: Instagram
Define a good distiller.
In my opinion, to be a good distiller, you need to be inquisitive and curious with an eye for detail. Having the knowledge to identify blends of flavours, the skills to put those flavours together
Monitoring costs during the production process: where do you pay the most attention
As small businesses, we have to keep a close eye on our costs. Whether above the line or below the line, letting your costs spiral out of control is a slippery slope to be on. There is no one area that has more focus, we are always aware of our costs in production, especially with the rises we are seeing in raw materials, energy and transportation.
What are the health and safety compliance process you have in place and what part of the process needs your closest attention for this
Health and Safety underpin everything we do. If you do not take the most basic of steps to protect your staff, your visitors and your premises, you're doing it wrong. It's a constant that underlies all processes and activities at the distillery.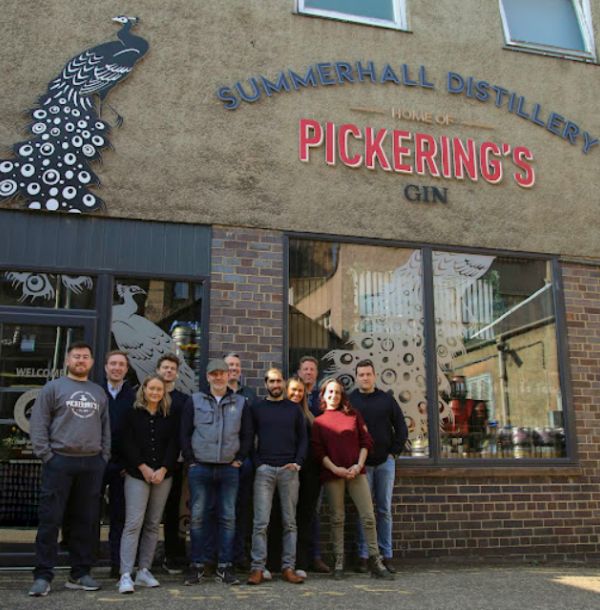 Image: Marcus Pickering Co-founder and Head of Export · Dave Quinnell Head of Sales & General Manager
How and when do you plan distillery equipment maintenance?
We have a regular maintenance schedule that we follow. Little and often works well for us. We have so much demand for products, we cannot afford to close the distillery to conduct a concentrated period of maintenance on all our equipment.
What portals do you use for hiring your distillery staff and what are the 2-3 common questions you ask anyone for any role to see if they are a good culture fit
As a relatively small team, the most important thing for us to find when hiring new staff is someone that fits well within our team, closely followed by competency in their chosen area. We have a really nice bunch of people working at the distillery, and we all get on well with each other. I don't think that there are necessarily a set of questions that we use to determine if someone is a good fit for the team, it is more of a feeling you get after spending time with them at the interview.
[[relatedPurchasesItems-31]]
How do you Identify ways to improve the distillery?
Changes to the distillery are led by demand for new products (and therefore processes), improvements to machinery, which are driven by demand or capability requirements and also listening to the members of the team that work there most. They are the experts, we'd be foolish not to listen to them.
What is your idea of a good life?
I think a good life is one filled with fun. For me, that is having a purpose at work, being at home with my wife and kids and indulging in my hobbies of golf and climbing the hills of Scotland. Keeping those three things in balance is always the challenge!
Bartender Spirits Awards medal will help you in raising your bar in the on-trade channels. View complete winning benefits here. The international submission deadline is March 24, 2023.