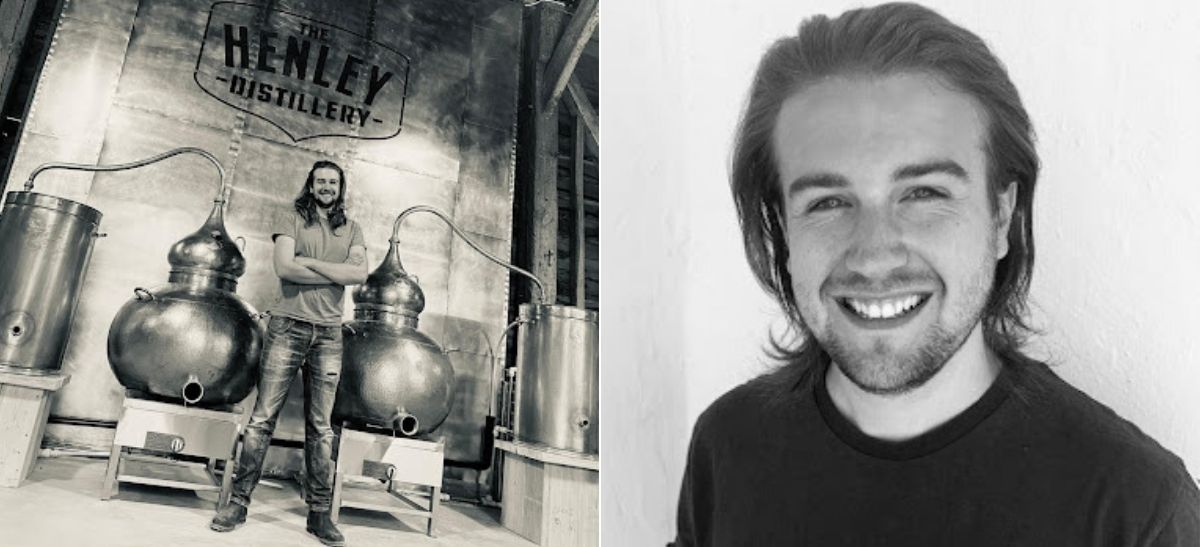 29/01/2022 Creator of Contemporary & Classic Spirits and Winner of multiple awards, Jacob Wilson is the Founder & Master Distiller of The Henley Distillery, a Producer of Artisanal Spirits. 
Founder and Distiller of the Henley Distillery, Jacob Wilson started his career as an Assistant Distiller at the Masons Distillery in North Yorkshire. He entered the industry by introducing a Pop-up Cocktail Bar in events which later made him realize his passion for the drinks business. Over the years, Jacob was part of many distilleries across the UK where he gained extensive knowledge about the Gin making techniques. Coming back to his roots, he opened his own distillery in Henley-on-Thames and launched his own Gin. Jacob is also a consultant at Distillery Consultants Ltd. where he assists distillery start-ups.
What has your distilling career been like? Tell us a little about your background.
My distilling career has been a bit of a whirlwind! I very quickly knew, after starting as an Assistant Distiller, that distilling is what I wanted to do in the long term. My background was a mixture of engineering and bar work and I couldn't think of a better blend of my two passions than distilling. Having worked my way up to a Head Distiller, I ran a number of distilleries ranging from small one-man brands to multi-million-pound startups. I was then a Consultant for distilleries and brands before setting up The Henley Distillery that I own and run.
How do you think the Spirits industry has evolved?
The Spirits Industry has definitely made a shift towards quality and locality, as many industries have, over the last 10 or so years. Consumers are more educated than ever and what has been great is that the growing number of distilleries and spirit brands both give people more choice while also forcing those within the industry to constantly innovate and push themselves to create better and better spirits.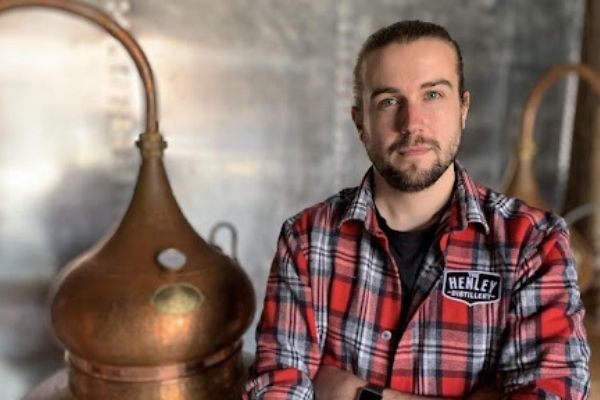 Tell us a little about your day-to-day role.
My day-to-day role has definitely expanded since starting my own distillery with a lot more to consider than just the production. But at the moment, all distilling is done by myself. A typical distilling day for me is around 12-13 hours and starts at 5 am! I will have had the stills filled and botanicals weighed out the night before so the first thing is to load the botanicals and fire up the stills. Due to the style of our stills, I deliberately run them for 12 hours on a slow burn so it is 2 hours before the first alcohol comes off.
7 am is my cue to start tasting off the still (at 85% ABV) to judge the Heads cut. Every cut we do for every batch is always done purely on taste. Throughout the day I will be looking after the distillation, cutting down batches from still strength to bottling, overseeing bottling (helping when needed), and working on NPD either for our own brands or for clients. The Hearts cut finishes around 1-1:30 pm and after that, it is a few hours to run out the Tails before turning the stills off at 5 pm. If we are running the next day I will then empty, clean and turn round the stills (2 hours) ready to come back in at 5 am again!
What's unique about your Distillery that you like?
There are a few unique points about us so I'll go with 2. First of all, the distillery is built to scale without ever compromising on quality, we have 2 x 300L Copper Alembic Stills and as we expand, it will be a case of adding additional (identical) stills rather than changing our methods. Second is the gorgeous 250-year-old barn our distillery is in, it creates an amazing environment to work in and along with the stills, it is a really breath-taking sight when you first walk in!
What were some of the challenges you faced when you distilled your first spirit?
The first run of a brand new spirit on new Stills is always a little bit scary but I set up with equipment similar to what I've used before which helped eliminate some of the challenges I may have faced otherwise.
How do you think a distiller can help in driving marketing and sales personally?
I think a distiller can be crucial to marketing when it comes to connecting customers to a brand. Of course, the spirit and branding are always going to be number one but having a charismatic distiller who can help draw people in and educate is a massive tool!
What are some of the essential skills required to distill?
A good palate is crucial alongside a passion to try new things and experiment! Unfortunately, there is also a fair amount of math involved. I always thought that as a distiller if your favorite part of the job isn't NPD then you're doing something wrong.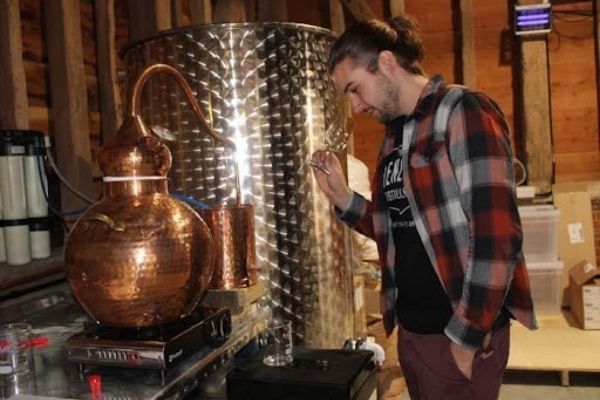 Define a good distiller.
A good distiller has all the fundamentals of distilling down with attention to detail but also understands that no job in the distillery is too small. Especially for craft distilleries, you need to pitch in anything from bottling/labeling to a Saturday morning market!
What advice would you give to future distillers?
Experience is king for me when it comes to craft distilling. If you're looking for a career in distilling, getting that first job is key, and then absorbing and learning as much as you can. A growing distillery is a brilliant opportunity as you and your job role can grow with it. I would also say taste and try as much as you can. One early rule I made for myself was if I went to a bar or pub that had a Gin I hadn't tried before I had to order it, it was a great way to experience.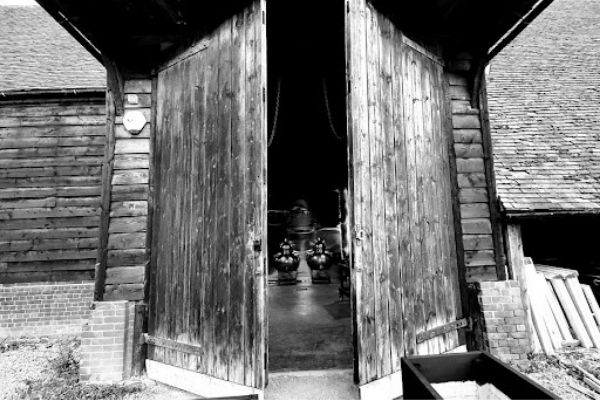 Which is your go-to drink and what is the perfect setting you enjoy it in?
Can't beat an Old Fashioned in a bar with live music.
What do you do when you are not distilling?
I love trying new things, whether it's experiences or food/drink!
What is your idea of a good life?
Family, friends, and plenty of Gin!